Self-care is not always the top priority in the busy lives we live however, maybe it should be. Self-care is about taking care of oneself: mentally, emotionally, and physically. So, do something good for yourself and set aside time for a bit of self-pampering.

If your wallet is empty - or you don't have time for a full day of self-care - you can actually have small moments at home that won't cost you much.
Self-care can be many things
If you want self-care to be easy, then think about small things you can do in your everyday life. It's the small details that count, so light a candle with a beautiful, soothing scent, use 5 minutes more after the shower and use a nice body lotion or give yourself a calming face massage every morning.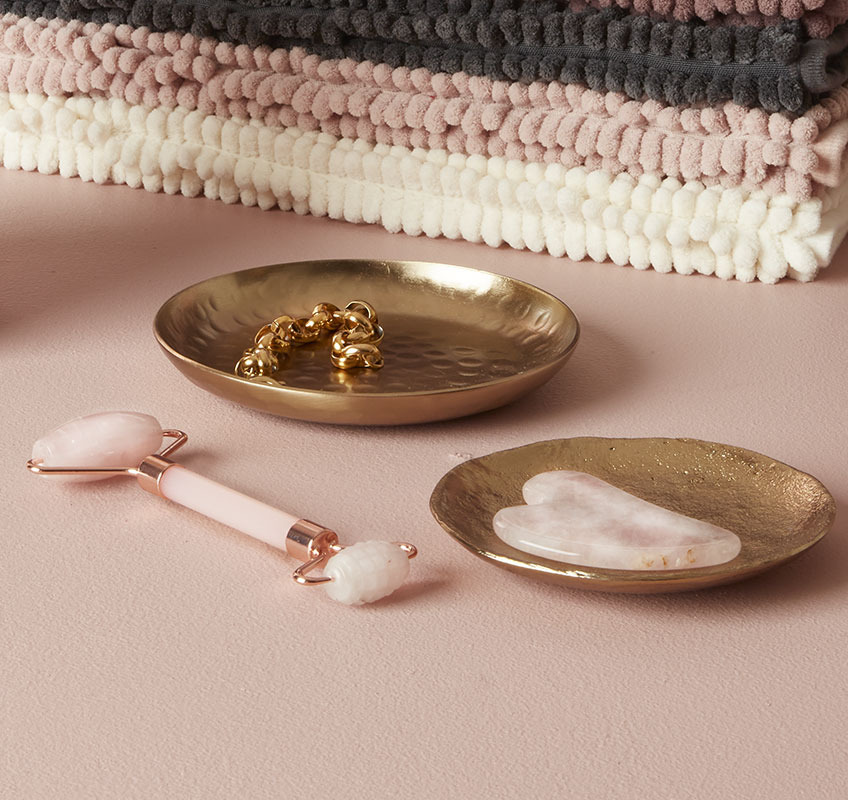 Have a massage stone or face roller next to your toothbrush and spend a few minutes on self-care each morning. VALLSTA face roller and massage stone are made of rose quartz, but the face roller also comes in green jade stone. Give your skin a massage and a lovely glow with the beautiful facial rollers.
All face rollers are unique in appearance as they are handmade from natural crystals and must therefore be treated gently.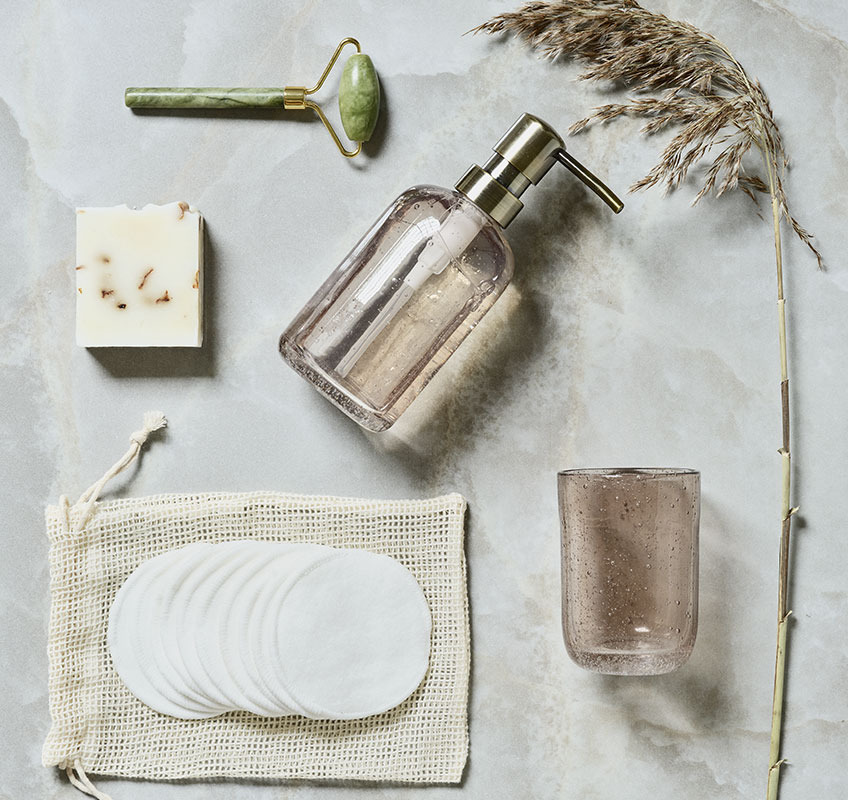 Surrounding yourself with a nice scent can also be self-care. Even if it's a small detail, lovely scents make you feel better and helps you relax. Surround yourself with soothing fragrances by placing scented candles or scented oils around your home.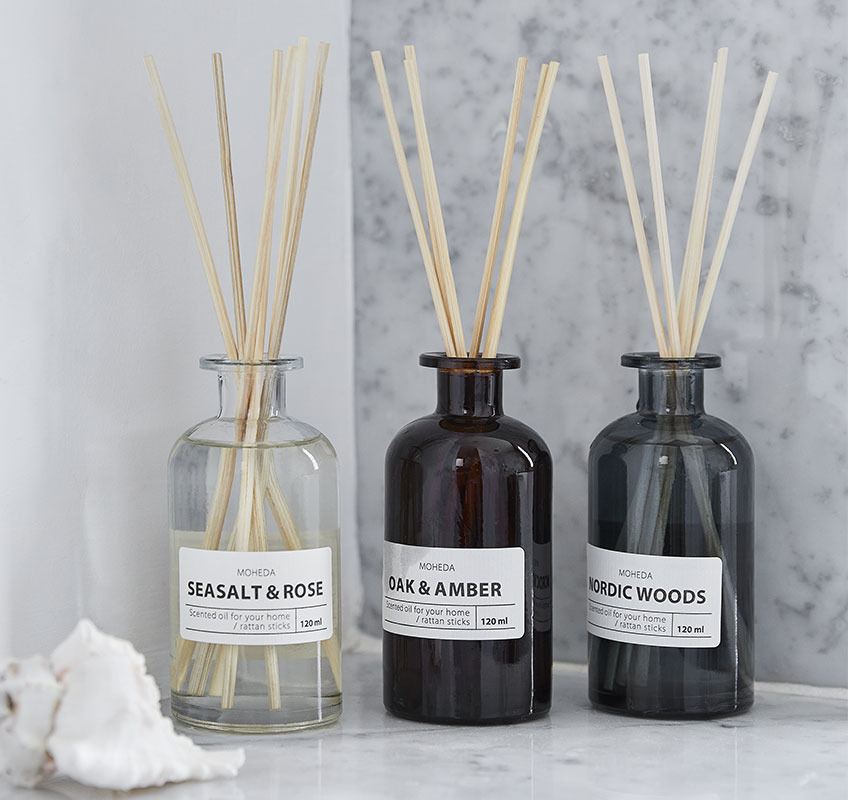 When you need to find your scent, it's important to think about what can create a cosy atmosphere in your home. At JYSK we have scented oils with many different fragrances for example Nordic woods, Oak & amber or Sea salt & rose.

Self-care is also getting enough sleep. Instead of spending half an hour on your phone then take a quick power nap. If you find it difficult to unwind and sleep, then an eye mask with clay beads can help.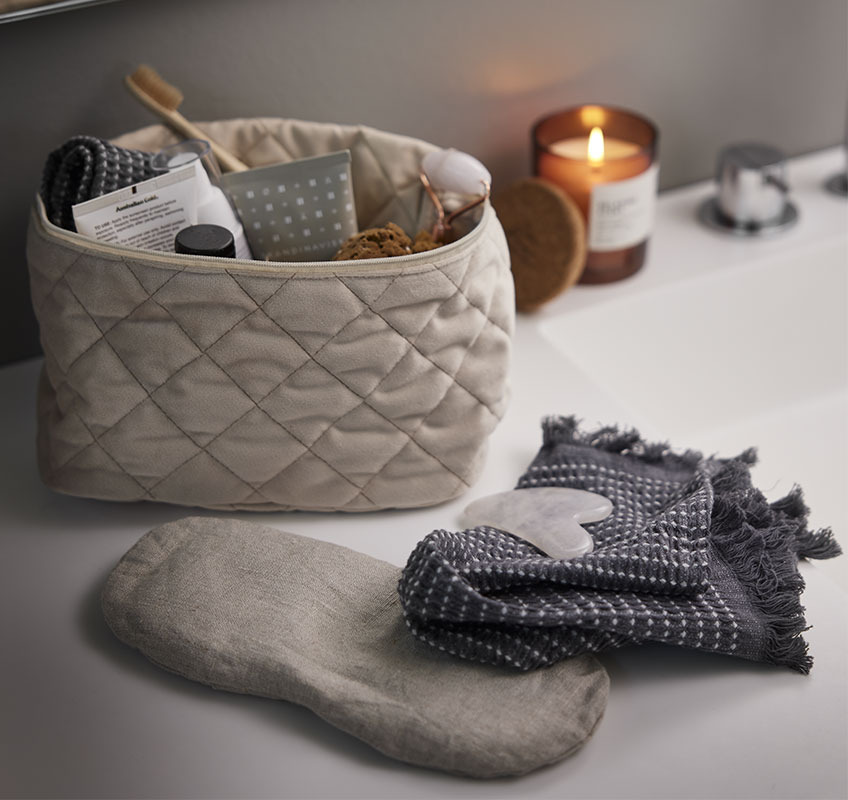 The RUTVIK eye mask can be heated or cooled for a relaxing effect. It is made from linen and 100 % cotton so it is pleasant for all skin types.

So, pamper yourself – not just at the weekends – but make room for small self-caring moments every day.