JYSK sells millions of towels each year across the markets where we operate. We have several different series of towels, and our customers don't have to choose between high quality and reasonable prices – they can have both. In this blog post, you can read more about some of our best towels: The SEGERSTA, NORA, STIDSVIG and SORUNDA towel sets and learn what our customers say about them.
SEGERSTA striped towels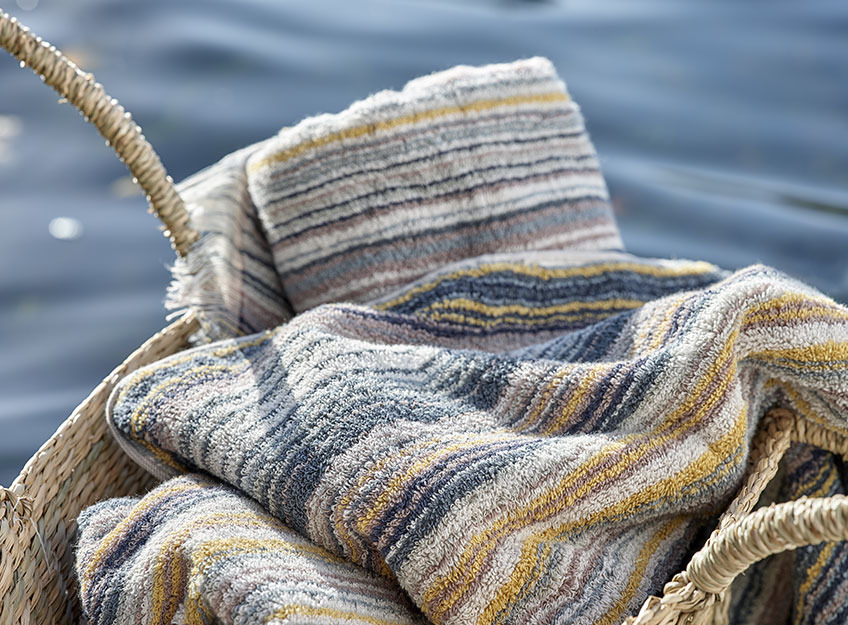 SEGERSTA is 100% cotton of which 30% is recycled. It comes in a blue and a purple colour version. Both are yarn dyed which means that the colours last. This is a fact that one of our Romanian customers appreciates enough to leave a 5-star review on JYSK.ro:
"The colours are exactly as in the picture on the website and they are preserved after washing"
SEGERSTA towels are available as both hand towels, bath towels and guest towels, and you can complete the look in your bathroom with the SEGERSTA bathrobe.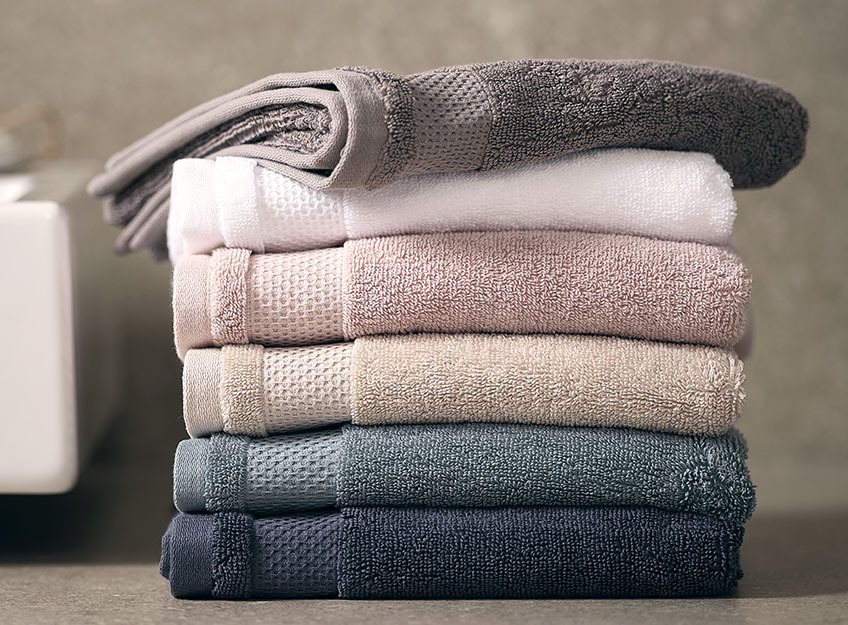 NORA is 100 % cotton and carries the OEKO-TEX® label. It is soft and thick and feels lovely against your skin.
One of our Croatian customers agrees with this description and leaves a 5-star review on JYSK.hr:
"A very solid thick, absorbent towel"
NORA towels are available as a hand towel, bath towel, guest towel and a bath sheet and all come in grey, white, dusty rose, dark blue, dusty blue and sand.
STIDSVIG patterned towels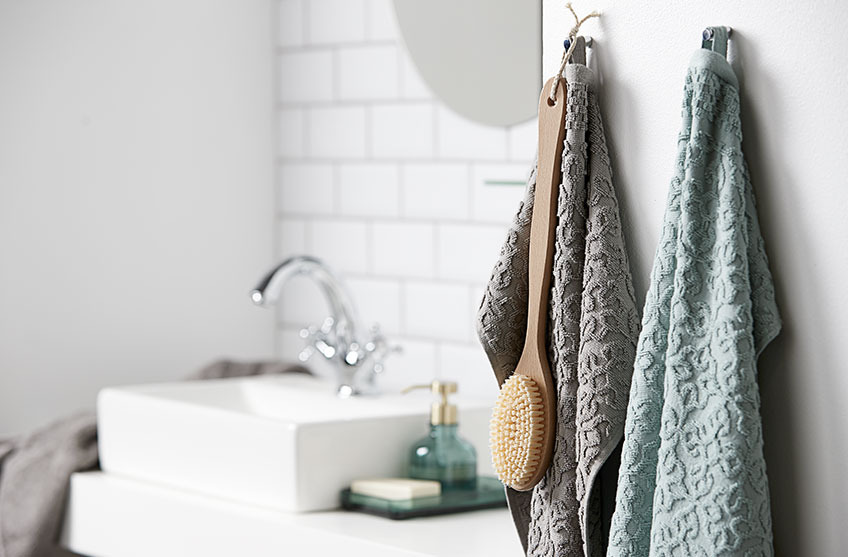 STIDSVIG is a jacquard woven towel with a beautiful pattern that enables the towel both to absorb water and dry rather fast after the shower. This Norwegian customer appreciates their decorative effect in the bathroom and leaves a 5-star review with these words:
"Beautiful towels with a woven pattern that decorates the bathroom."
STIDSVIG towels are available as bath towels, hand towels and face cloths in white, grey, rose and mint.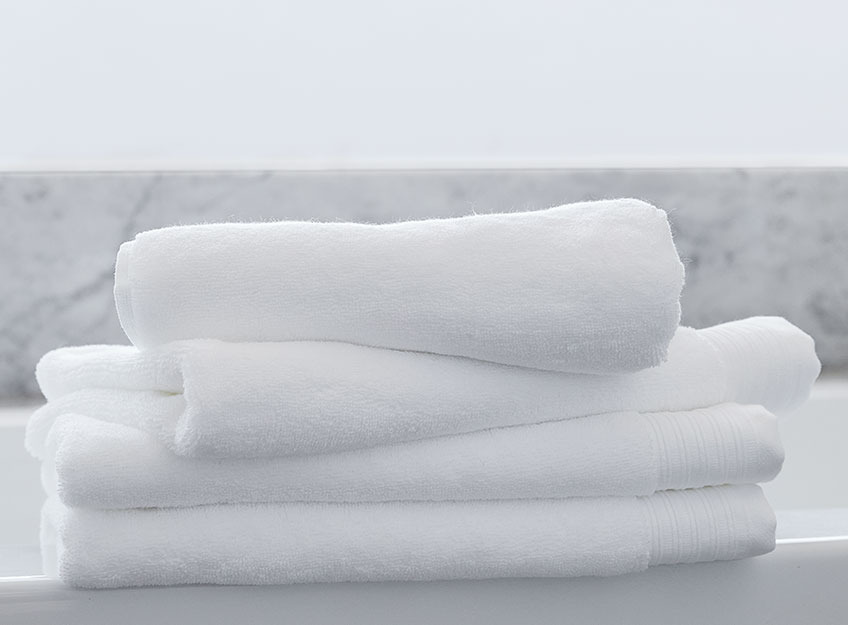 SORUNDA is our absolute top quality. The fabric is woven of yarn with a hollow core and in combination with a special weaving technique, this provides a soft, plush towel that is highly absorbent and dries quickly. One of our Greek customers describes it like this and leaves a 5-star rating:
"One of the nicest towels I've bought. It's thick, full and soft..!"
SORUNDA is available as a hand towel and a bath towel in three different colours: White, natural and grey.
More about our towels
JYSK has a long-standing partnership with our suppliers of textiles for the bathroom which spans several years. Our suppliers know what is important for us at JYSK: Thorough product testing and a commitment to sustainability. We emphasize recycling and the use of green energy whenever possible.
Read more about sustainability at JYSK.