The new Nordic Mood collection radiates a cosy autumn atmosphere for any bathroom. Make your bathroom the perfect place for self-pampering and wellness by mixing warm, dark tones with hard materials and soft textiles.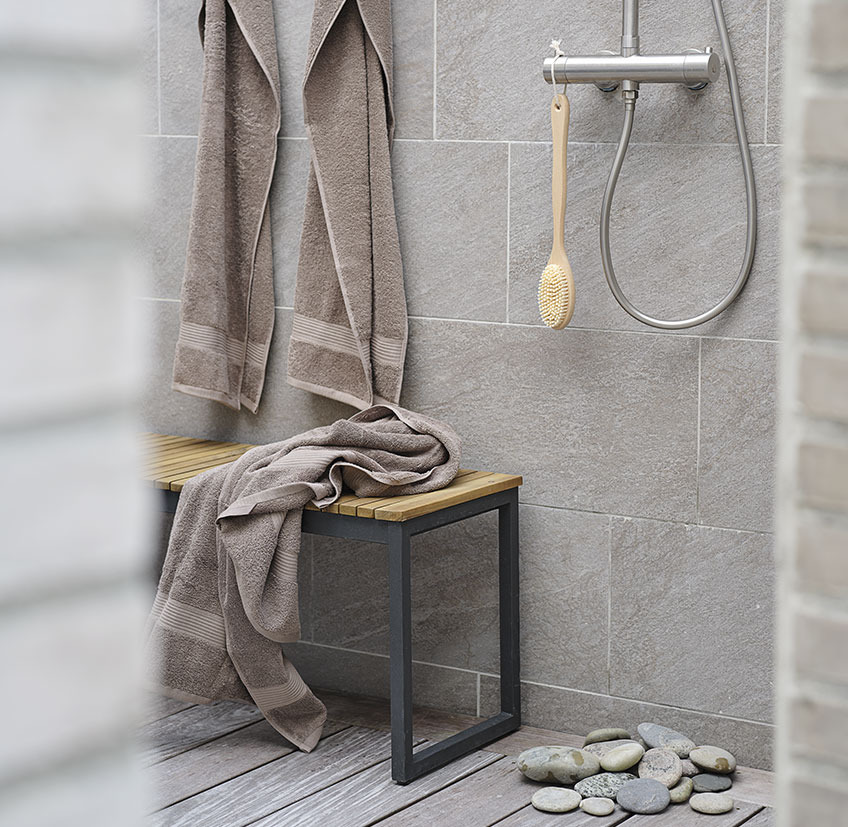 The soap dispenser, tray, toothbrush holder, and toilet brush GESUNDA are all made of ceramics and have a beautiful reactive glace that makes each product unique. In combination with the light, soft toilet bag GUBBO a fine contrast arises and provides a calm, cosy atmosphere.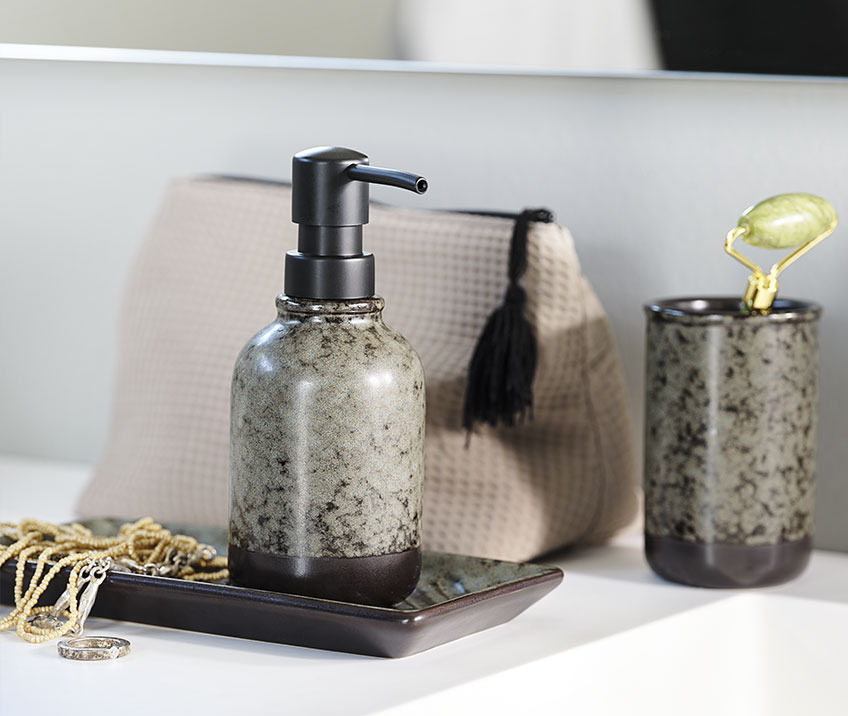 The warm slippers SIKFORS are soft and comfortable with the brown teddy fabric. These features are also found in the hot water bottle KRAMFORS that has a brown, soft fleece cover.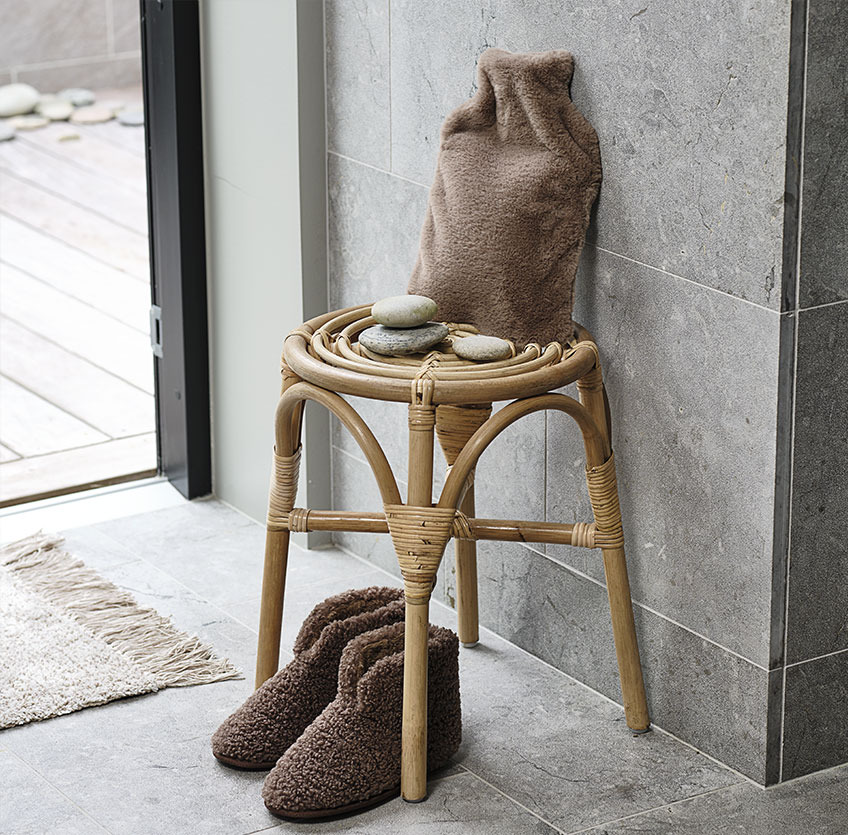 Little details for wellness
The bathtub rack ILSBO is a must-have accessory for your bathtub when seeking a calm wellness experience at home. The rack has telescopic ends making it fit any size of bathtub, and the black metal wire makes it perfect for bringing your self-pampering tools to your tub without having to balance them on the side.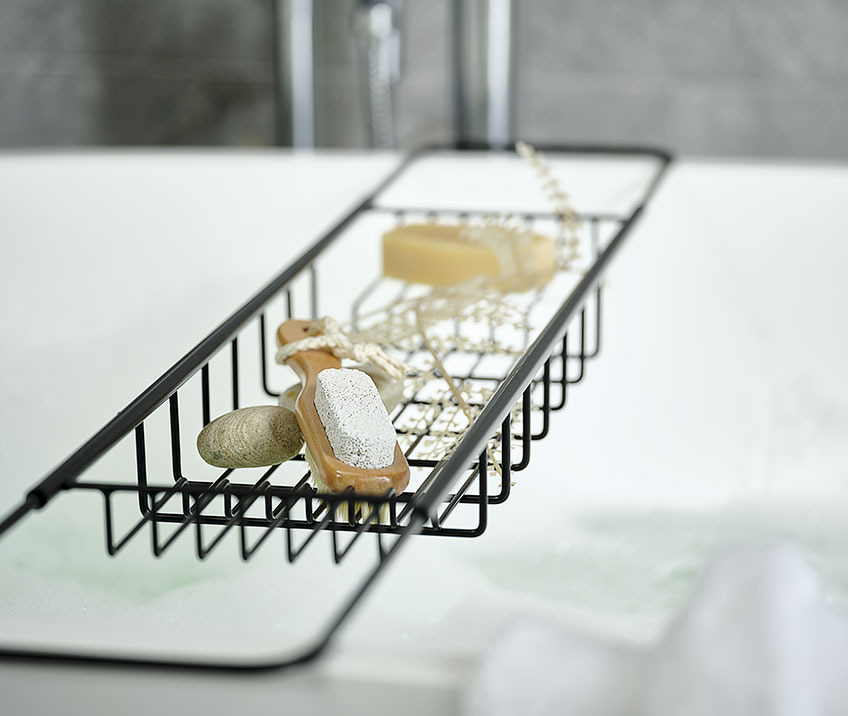 When you have finished your wellness bath, you can step out onto the bathmat BRUNN, where the soft fabric will relax your feet.
The soft fabric of the bath towel KARLSTAD will make the perfect ending to your home spa experience, leaving you relaxed from top to bottom.