Allow yourself to unwind after a long day. Perhaps, take a warm shower or use your favourite skin products while enjoying a moment to yourself. With the new Nordic Mood collection from JYSK, you can enhance a bathroom that creates a sense of calm.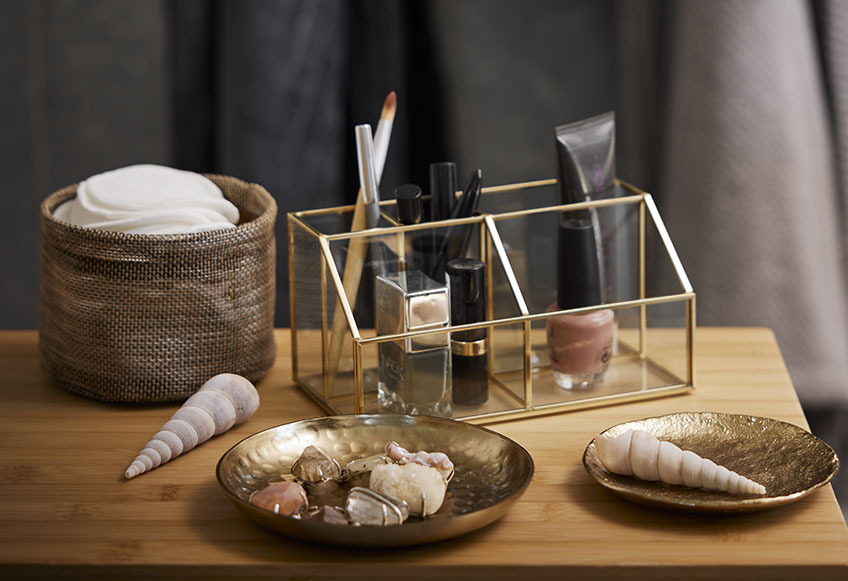 In the new collection, calm colours give the bathroom an elegant look. Here, you will find, among other things, the light beige shower curtain GUNNEBO with a dotted texture, which contrasts with the dark colours of the collection, found in for example the cotton bathrobe TOLLARP or the bathmat GIMO.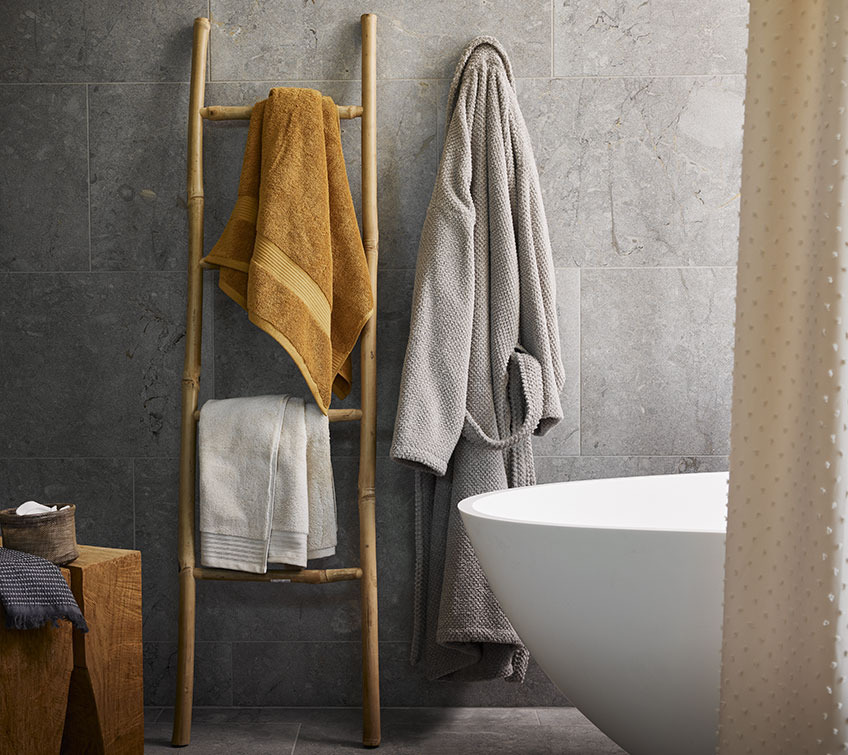 The colours of the collection are not the only thing that gives the bathroom a sense of calm. With the VALLSTA set, consisting of a face roller and massage stone in rose quartz, you can spend some quality time with yourself. You can also relax with the RUTVIK eye mask that, with its filling of clay beads, can be used both cold and warm.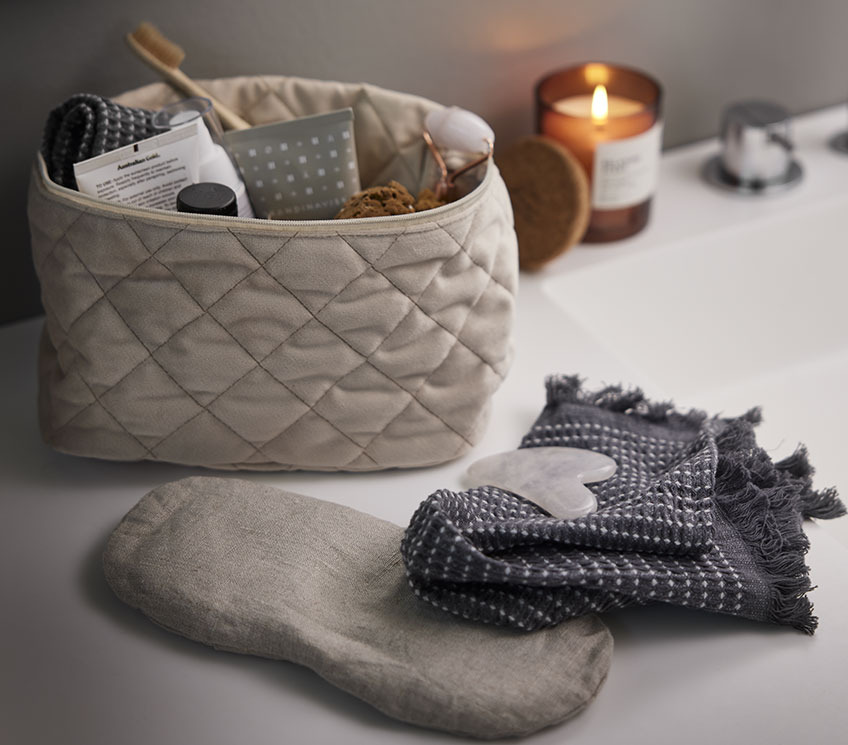 Small details matter
It may seem difficult to give the bathroom a personal touch, but JYSK offers a variety of products with fine details such as the soap dispenser and the toothbrush holder LYSVIK that, in addition to being practical, are created in a beautiful design.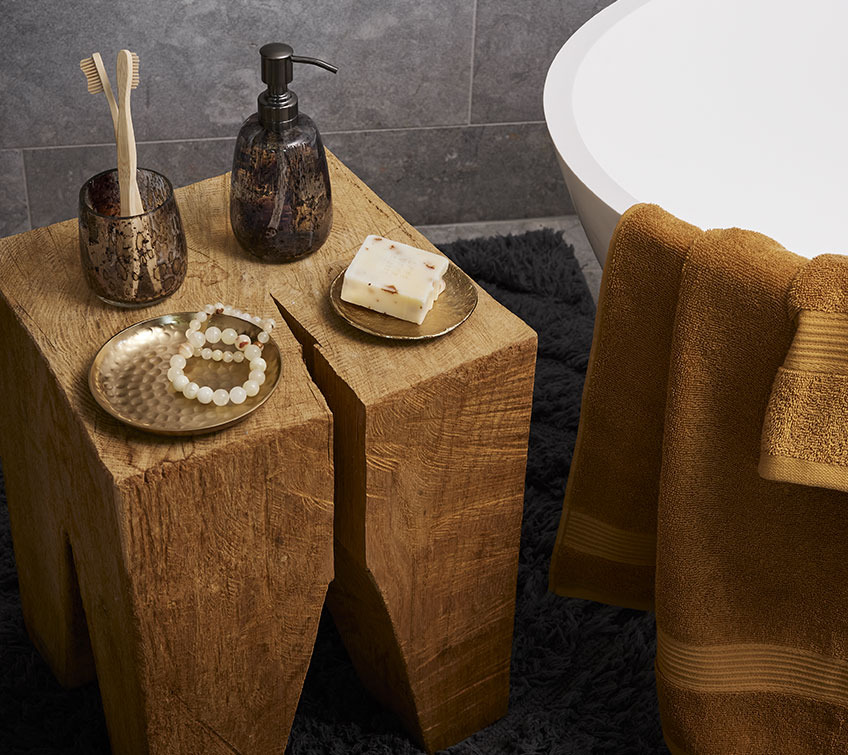 "Personally, I think it is the small details that make a bathroom elegant. It can be simple elements, such as displaying cotton pads in a small basket like our new MATFORS, or having a small tray like EDSELE, where you can keep your jewelry," says Category Manager Laurence Muller, who is responsible for bathroom products at JYSK.
EDSELE consists of two smaller trays in gold metal and matches the new addition to the VIKEN series, which can function as a makeup organiser. You can also store your favorite products in the new toilet bag KNIVSTA, which is also an ideal solution if you often bring your things along with you.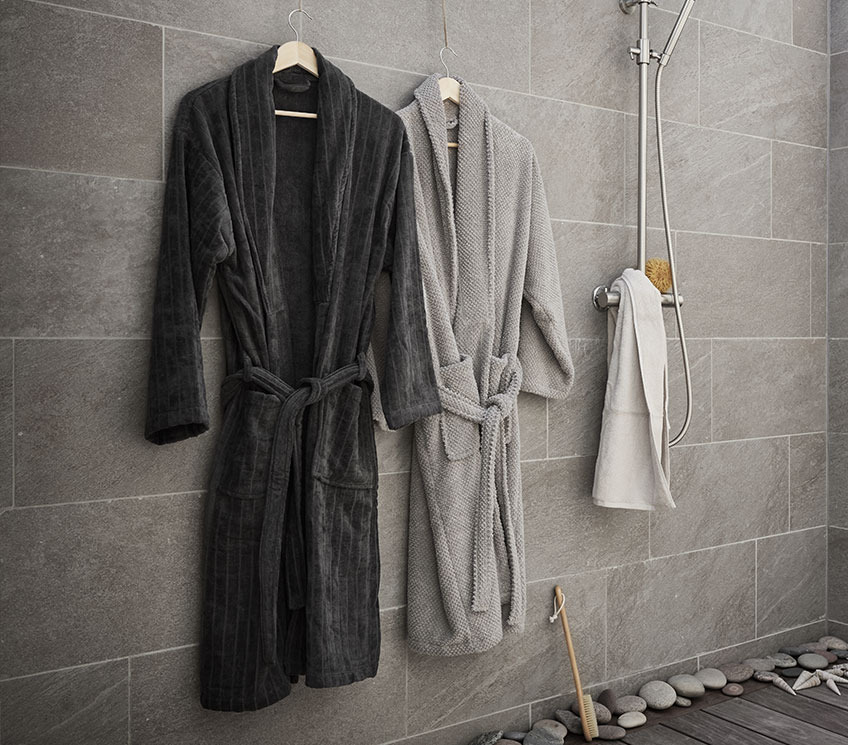 The new collection will be available in September in JYSK's stores and on JYSK.ie.