Twice a year Laurence Muller, our skilled Category manager Category Manager within towels, bathmats, shower curtains and bathroom accessories puts together a collection of stylish, matching products for your inspiration. The collection is called Nordic Bathroom, and there is a new one on its way and available in our stores from April 20th.
"The beautiful colours of our SEGERSTA towel is the base of the new collection," says Laurence. "SEGERSTA is a high quality yarn dyed cotton towel produced in Portugal, striped in different shades of yellow, grey and blue. The overall expression is calm and stylish and has clear references to nature."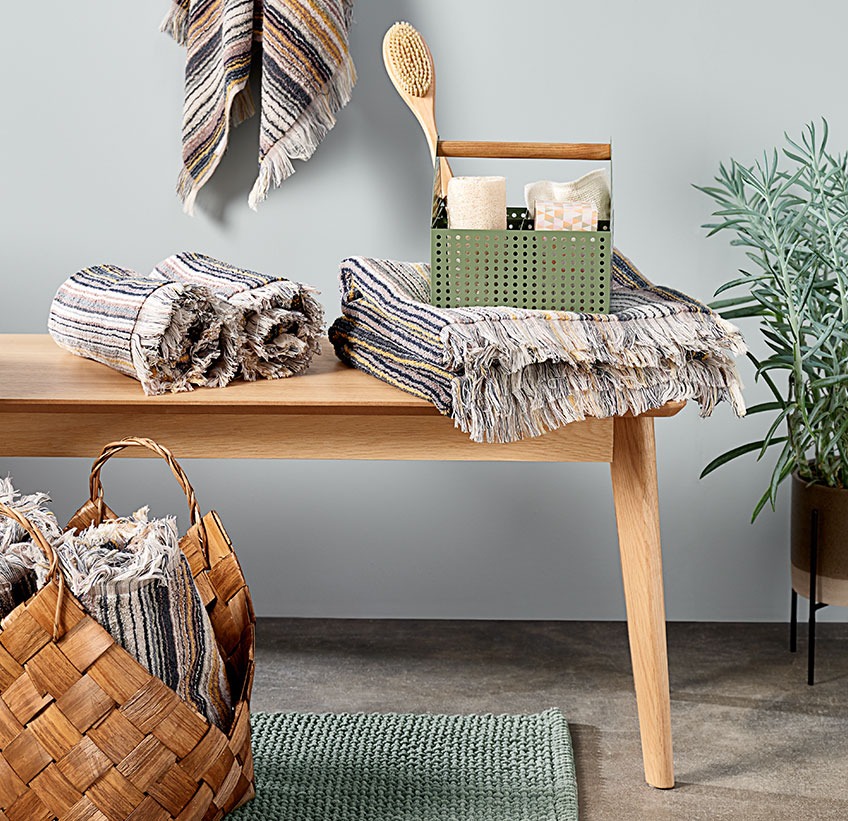 "We all need to disconnect every once in a while and nature is the perfect escape. We also act responsible and respectful towards to our natural resources. With this collection we want to enable you to turn your bathroom into a natural sanctuary where you can practice self care, reload and feel good about sustainability. The collection is characterised by natural materials such as cotton and wood. With the blue and green nuances and the earthen tones and the organic shapes like rounded corners and fringes, it is not hard to see a Scandinavian landscape for your inner eye," says Laurence.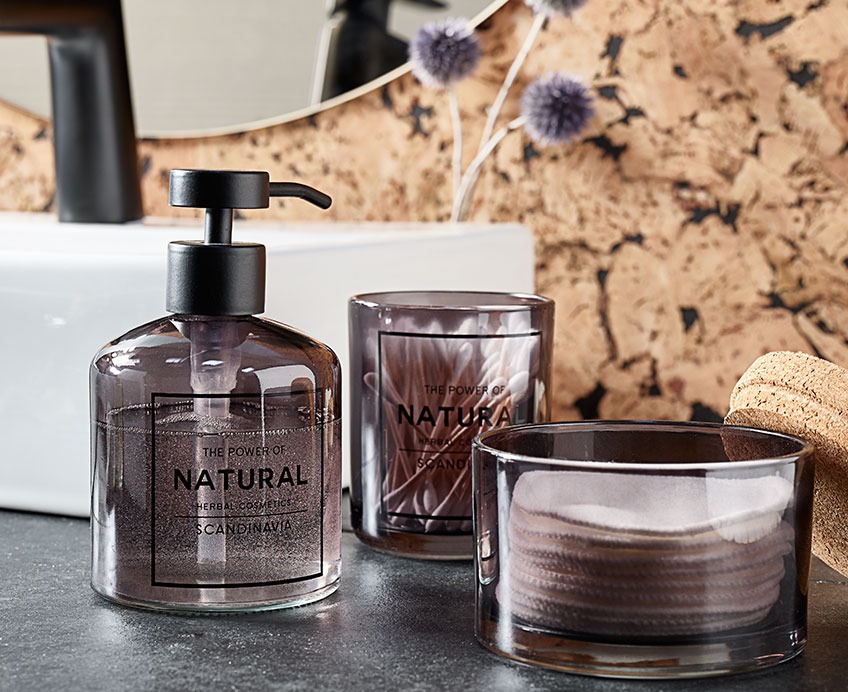 Bathroom inspiration with a green profile
Nature plays a major role in this collection, and sustainability runs through it as a red thread. SEGERSTA towels are made out of 30 % recycled cotton and 70 % virgin cotton. NOLVIK bathmats carry the GRS label and are made out of  55% recycled polyester and 45% cotton.
New in our assortment is LINDOM scented oil with a scent of lemon grass or vanilla. From September 2021 we will only have scented oils in our assortment that are produced in Europe - in this case Germany. When our products have a shorter transport, we decrease our carbon foot print.

Recently we announced that we have stopped using plastic bags for bed linen and sheets, and this is also the case with our shower curtains where the plastic bag has been replaced by a decorative FSC®-certified paper band. This new initiative saves the environment from 1 million plastic bags, so ARVIKA which is part of the Nordic Bathroom collection is a choice that can make you feel good.