Twice a year Laurence Muller, our skilled buyer Category Manager within towels, bathmats, shower curtains and bathroom accessories puts together with our Range and Design department a collection of stylish, matching products for your inspiration. The collection is called Nordic Bathroom, and there is a new one on its way and available in our stores on September 29th.
"This time we have focussed on soft colours, inspired by nature and on the way that different products match and complement each other," Laurence explains.

Bathroom color ideas
The primary colours in the new Nordic Bathroom collection are dusty rose, sand, grey, taupe and brown. They have a calm and harmonious expression that suits many different styles of bathrooms. Used on towels, bathroom sets and other accessories, they can soften up the white-in-white practical bathroom and add a contemporary touch to the older bathroom.
Bathroom inspiration
"In the Nordic Bathroom collection we also focus on the elements that can help you lift the bathroom from being merely functional to being a room in itself that you can decorate and where you feel like hanging out. Potted plants are often used as a little piece of décor. However, it can be difficult to keep plants in a bathroom because of the frequent changes in temperature and humidity. Instead, you can use artificial plants to create a dynamic, vibrant atmosphere," Laurence suggests.

Keep your prettiest towels in an open basket and your Q-tips and cotton pads in a jar. By these little means you can decorate your bathroom.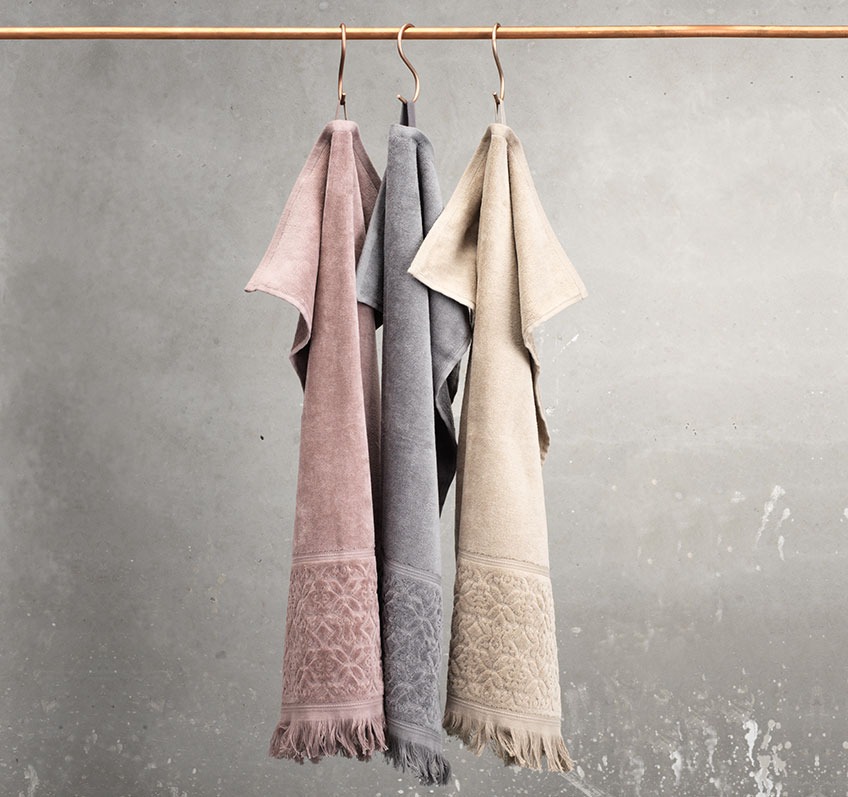 The items in the new Nordic Bathroom collection are going to be displayed in a special area at our stores for your inspiration. We just love the way the products interact and supplement each other! 

The products are available online and at JYSK stores from September 29th 2020.
What are your best tips for decorating your bathroom? Please share them with us in the comments.