Moving into your first home is an exciting adventure! But make sure you have everything you need. Whether you are moving into a small or large flat or house, there are many items that you are going to need. So here is a first home essentials checklist of the items and furniture pieces for every key room.
Good advice when moving away from home
Before you start shopping for the items and furniture pieces you'll need for your first home, consider just how much room you will have. If you have an opportunity to see the property fully furnished (perhaps in advertising photos), this will provide you with an idea of what furniture pieces you have room for. Also, consider measuring up space before you start buying, so that you aren't left with furniture that doesn't quite fit in.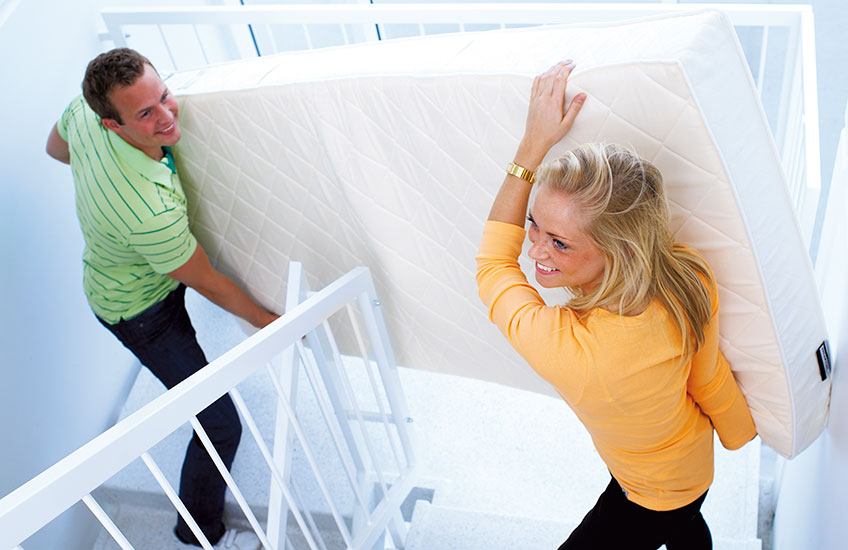 Furniture for your first living room
As moving into your home can be quite expensive, you may want to consider investing more basic living room furniture to start yourself off. For example, a comfortable sofa, a coffee table and a dining table and chairs. Then add your own touch and originality to the room with the likes of cushions, pictures and home accessories to make your living room your own without breaking the bank too much. Maybe you're also after a TV stand as place to not only put your television, but also a space for storage. Your living room checklist might look like this: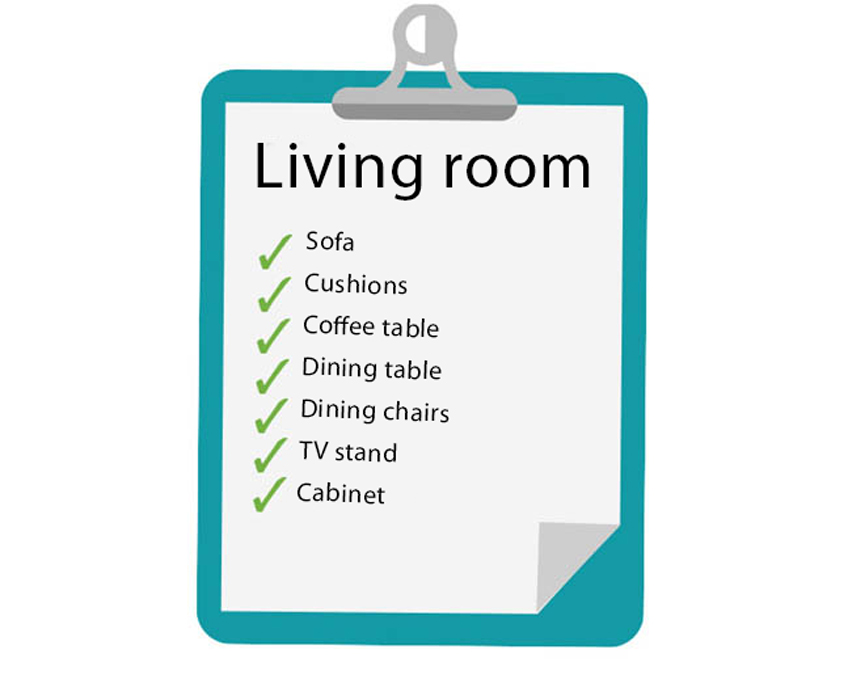 Checklist for the bedroom
You need a decent bed for your bedroom, and if you get the right one it can then last for many years. A good quality mattress is worth investing in, but so is your duvets, pillows and bedding as we all spend a high majority of our time in bed. A blackout curtain is a must for a bedroom, if you want to sleep even when the sun is shining. But do not buy the curtain until you know the exact measurements of the window. Finally, pick a wardrobe with plenty of storage, and consider buying one with a mirror included so that you don't have to buy an extra item as well. Your bedroom checklist: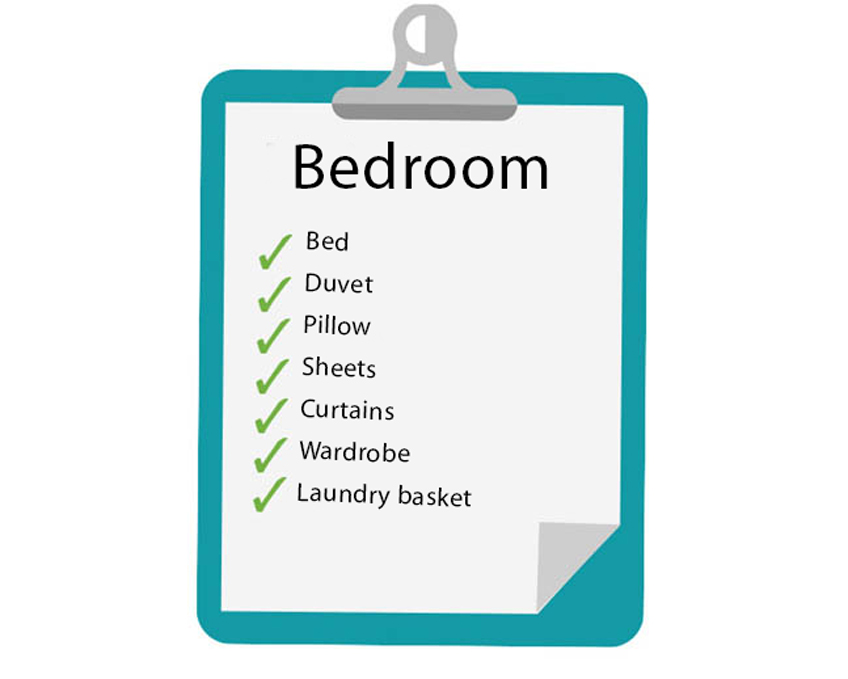 Shopping for the bathroom
Towels, bath mat, pedal bin, toilet brush etc. These you can buy well in advance of moving away from home, because any bathroom needs them. But wait before buying a shower curtain until you are absolutely sure of the size of the shower area. Consider the following bathroom checklist: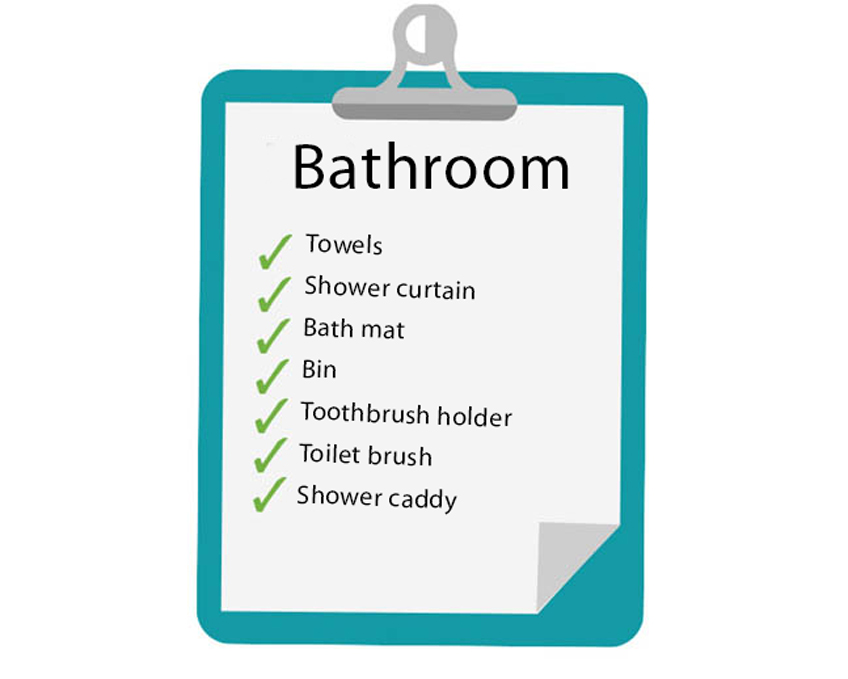 Decorating the hallway
For a hallway, you need both practical storage solutions and furniture items that represent your taste and personality. Some smaller homes may not necessarily have a hallway, but you still need storage space for shoes, coats and other practical things such as a bike helmet and an umbrella. A doormat is also a useful purchase to make your home seem more welcoming, but also a place for guests to wipe their feet. Checklist for designing your hallway: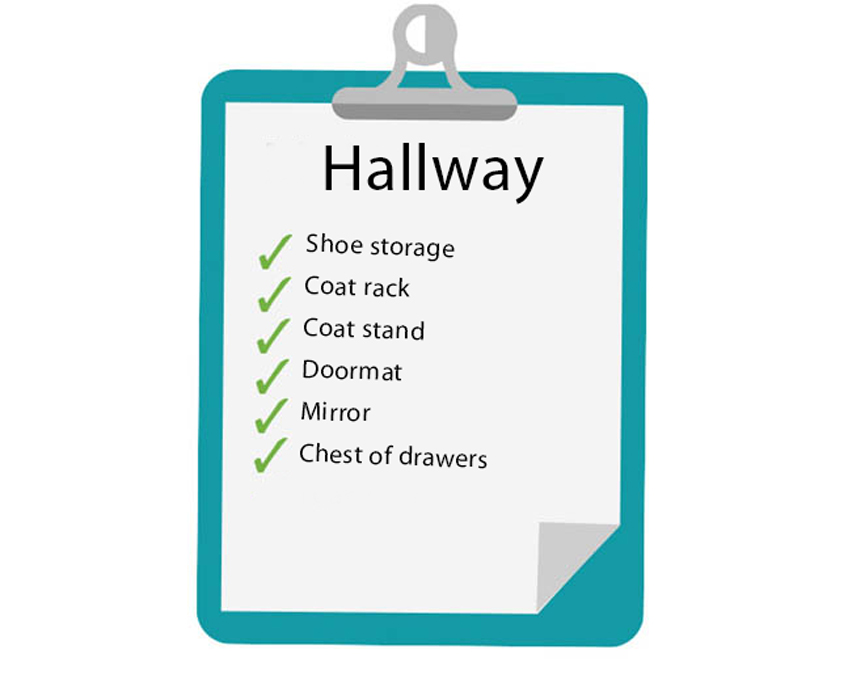 At JYSK, our Scandinavian roots are reflected in our selection of furniture and decorations. You can shop online for home delivery, click &  collect or visit any of our stores across Ireland to explore our assortment.