When you go shopping for new dining chairs there are a number of things to take into consideration before buying: Not only seat height, width and depth, but also what style you like, how many chairs you need, how important comfort is to you, and if you prefer easy maintenance.
In this blog post, we guide you to the decision that is right for you.
Large or small dining room?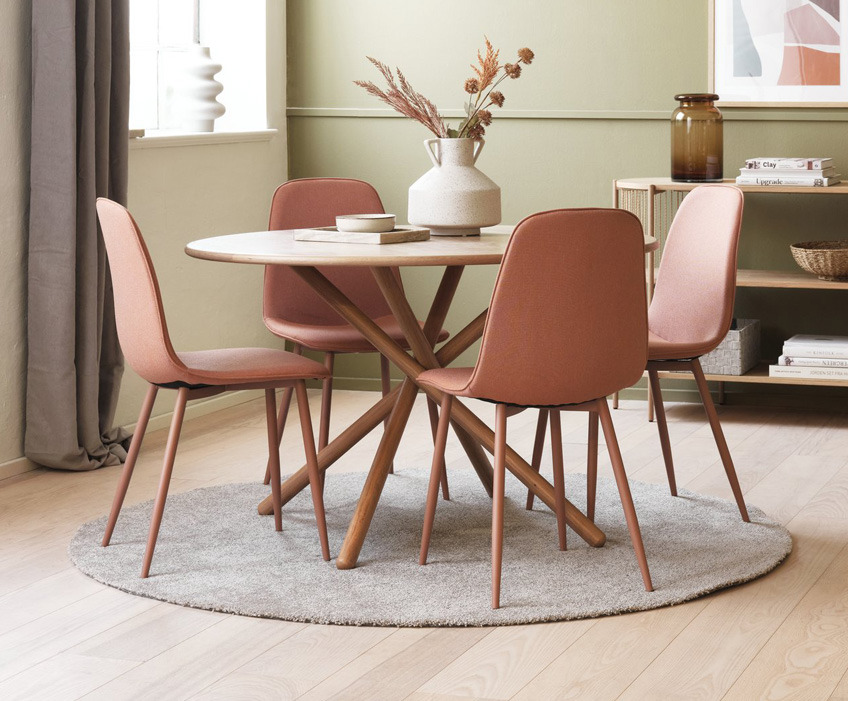 Smaller spaces require smaller furniture. Have a look at the width of the dining chairs that you like. The width typically ranges from around 45 to 55 cm – quite a difference and worth to take into consideration if you have limited space for your dining table and chairs.
If, on the other hand, you have a large dining room, make sure that your new dining chairs can get live up to it. Choose dining chairs with armrests or some that are tall, wide or deep and with a lot of presence to fill up the room.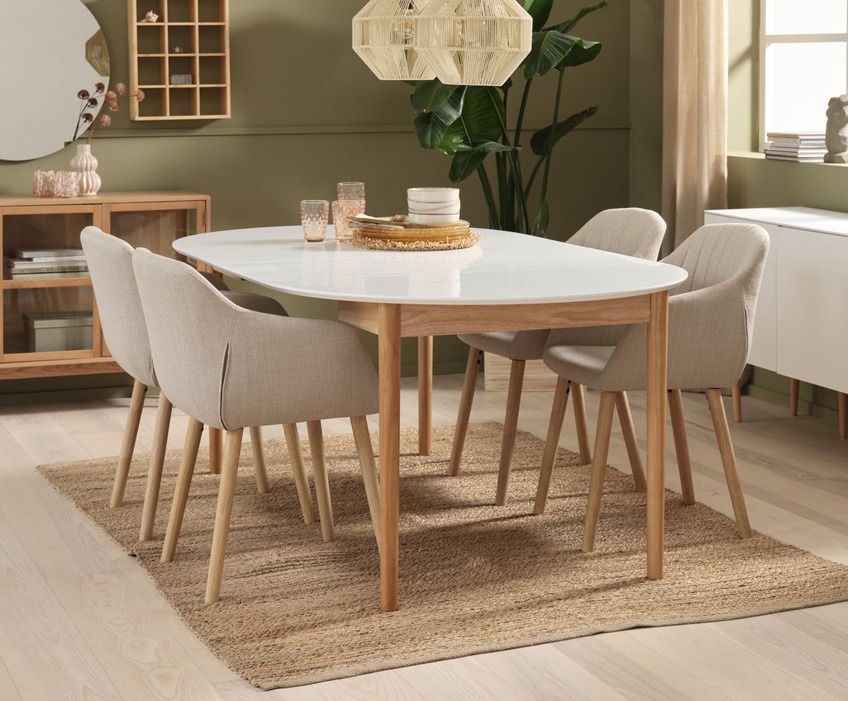 Comfy dining chairs for long dinners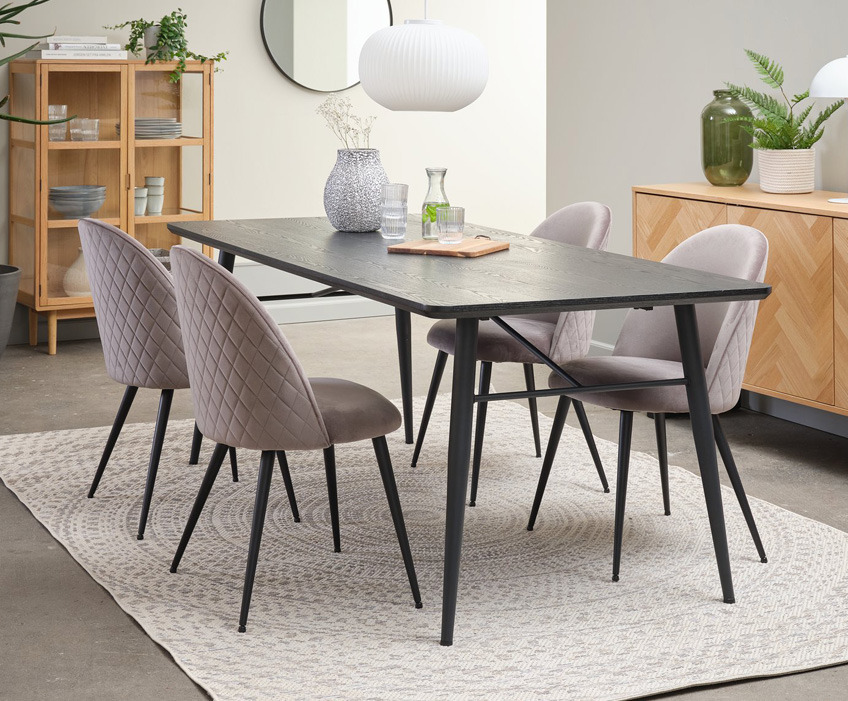 Do you enjoy long dinners in each other's company? In that case, it is extra important that the dining chairs are comfortable. Make sure that you and your dinner party can lean back for hours of fun and interesting conversations: Find some dining chairs with back support, a comfy seat and a soft upholstery. Dining chairs with a little extra width and depth also allows you to accessorize with a cushion or a throw for extra support and décor.
Kids in the family?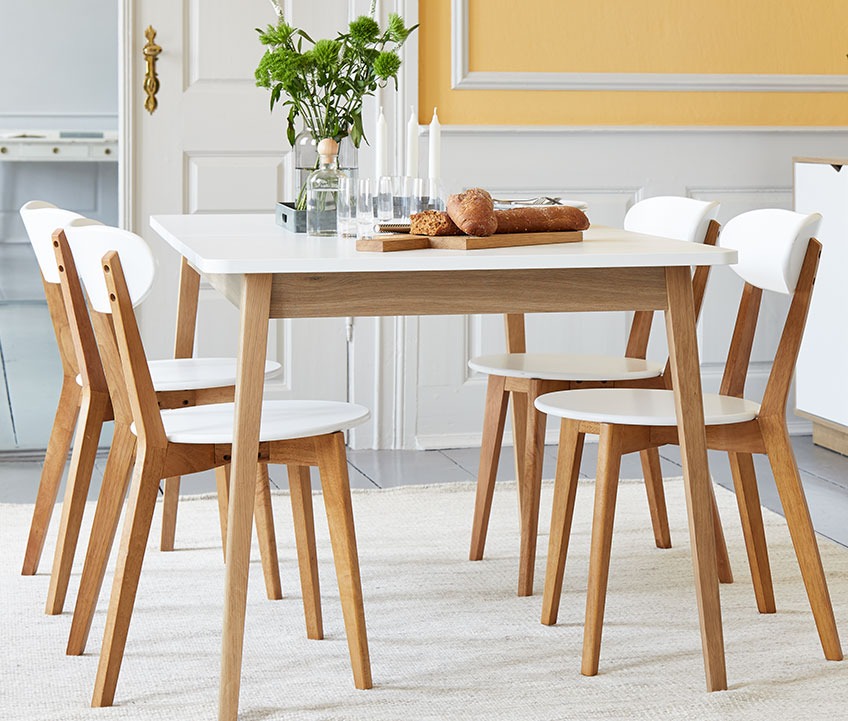 If there are any younger children in your family, you probably want some dining chairs that are easy to clean. Chose some in wood or leather that are easy to wipe off with a damp cloth. If the seat feels to hard, get some seat pads that can be removed and possibly washed or renewed every once in a while.
Also read our guide to find the right dining table