THIS CAMPAIGN IS INACTIVE
We are celebrating Black Friday with some great offers and huge savings. Black Friday will run from Thursday 28.11 - Sunday 01.12.2019. Don't miss out on the many great offers and big savings - both in our stores and online on JYSK.ie
See the Black Friday campaign paper here
Find your nearest JYSK store and opening hours here
See all our offers here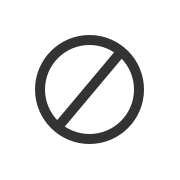 What is Black Friday?
The short answer is that Black Friday is a huge festival of special offers, when shops all over the country offer amazing deals to their customers. Many stores even extend their opening hours, giving everyone the opportunity for a great Black Friday shopping deal. We are extending our opening hours on Black Friday.
Friday 29.11.2019: 9am-9pm
See you at JYSK for at great Black Friday offer!
See all offers in our catalogue here
Read more about Black Friday here.