Elevate your dining experience with the JONSTRUP dining room chair, a classic example of style and functionality in one affordable and versatile combination. This captivating shell chair comes in multiple beautiful colours and fabrics – classic black and rich cognac faux leather, soothing grey, dusted light blue, and pleasant curry or mustard yellow. You can easily renew and customise your home by using the JONSTRUP dining chair to create a dining space that reflects your unique personality and taste.
A shell chair with focus on comfort and style
With an eye for detail, JONSTRUP is made with a seat that supports your body, providing great comfort for memorable gatherings around the dining table. The legs, made of steel with an oak-look finish, exude a touch of natural elegance, adding warmth and cosiness to your home. The JONSTRUP dining room chair also comes as a bar stool – a tall chair that is the perfect seating setup for tall tables, kitchen counters, and bars.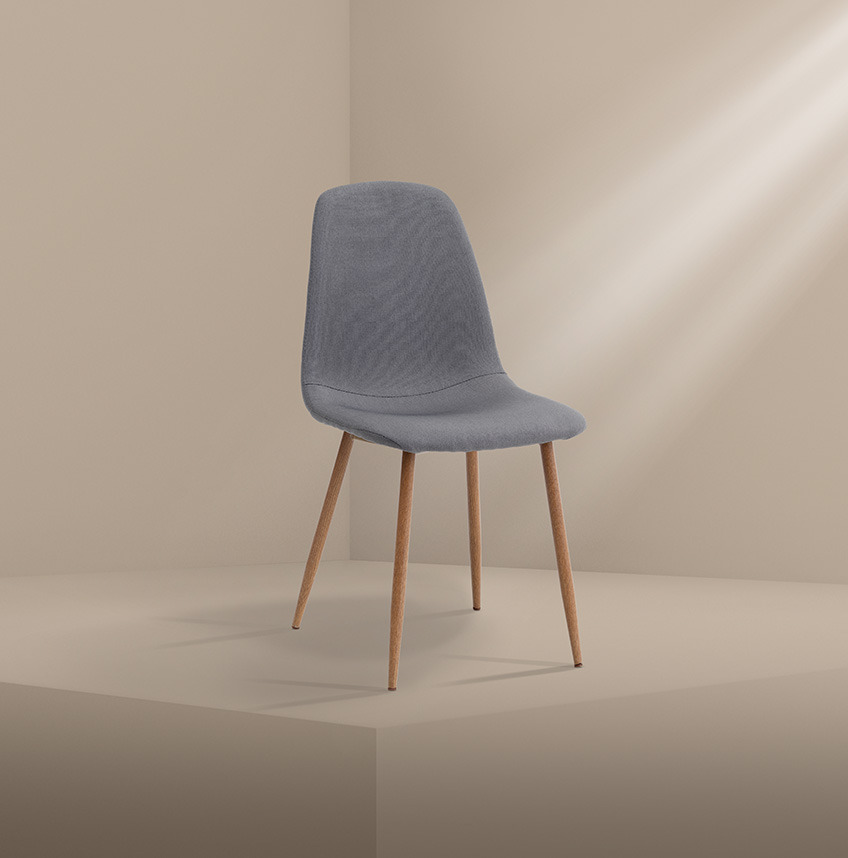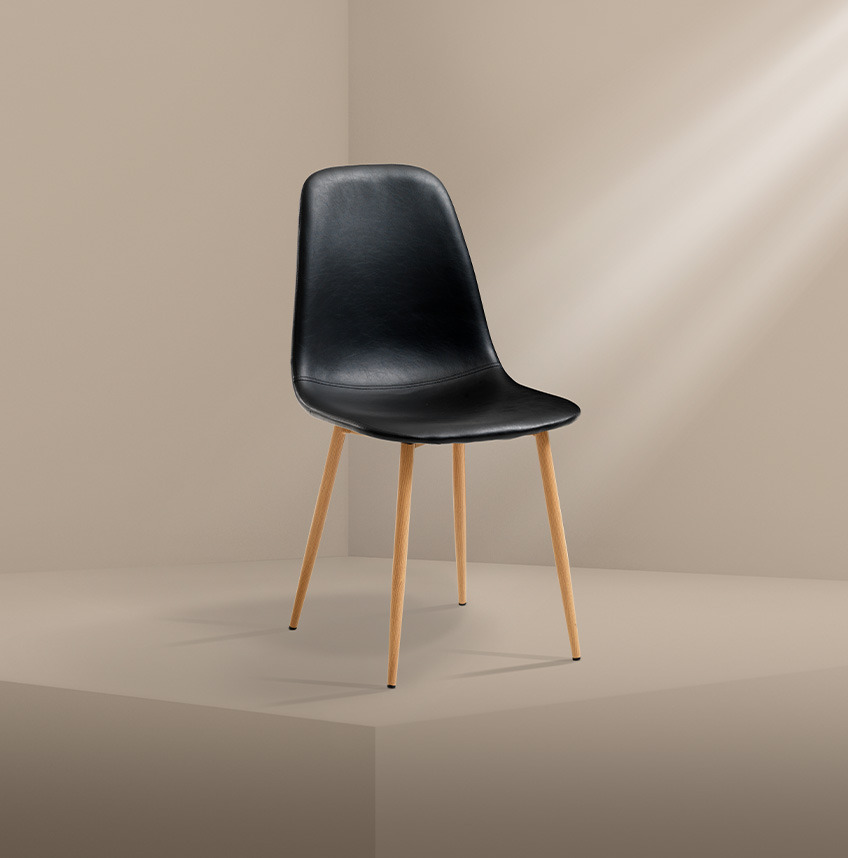 Get JONSTRUP in a dining table and chairs package
The JONSTRUP dining room chair is also available as part of various dining room sets that are complete with dining table and chairs. Buying a dining set is an affordable and simple solution for a complete and cohesive dining setup in your home, ensuring that your dining area is well-equipped for being the heart of your home. Getting a set of dining table and chairs also ensures a well-coordinated expression which enhances the aesthetics of your dining space.
If you are interested in dining sets complete with dining table and chairs, you can also take a look at our dining sets that include other chairs than JONSTRUP for more great offers.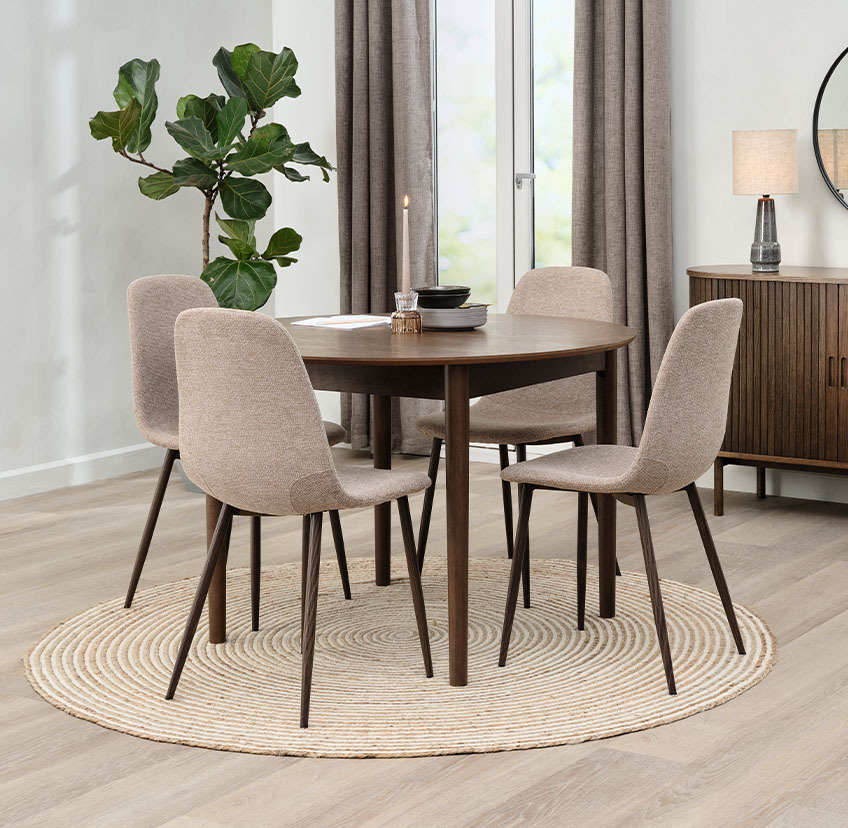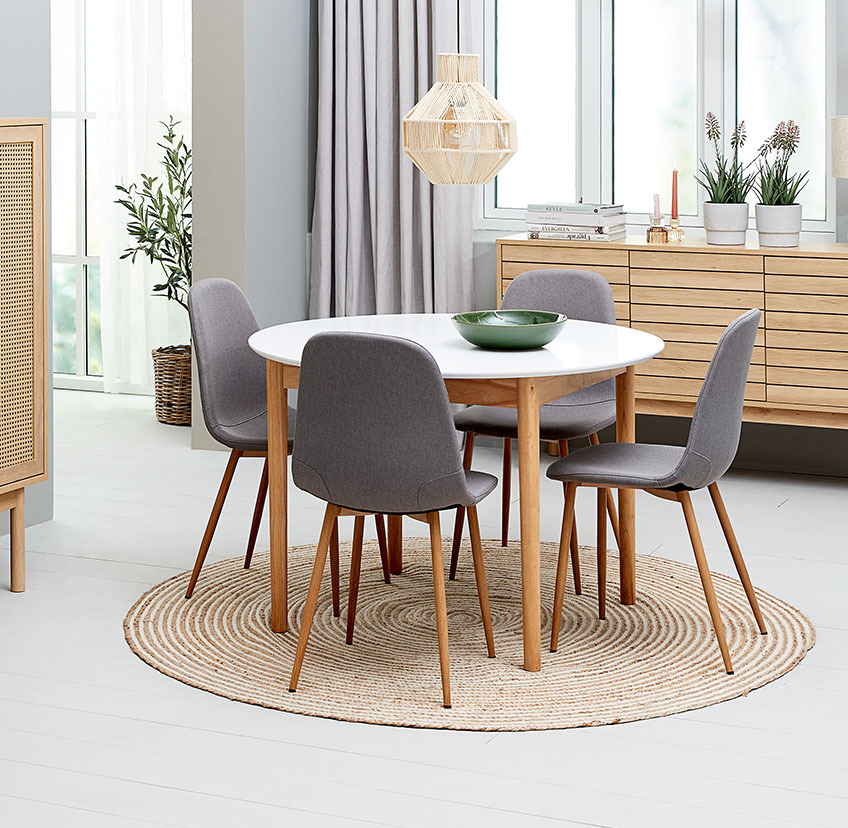 Always a great offer in dining room chairs
Beyond its comfort, versatility, and aesthetic appeal, the JONSTRUP dining chair is also popular because of its affordability. Since JONSTRUP is affordable in comparison to many other dining chair options, you can effortlessly transform your dining room. Knowing that the JONSTRUP chair complements a variety of décor and interior styles, it will be a seamless addition to your home – and keep in mind that whether you are going for a monochromatic arrangement or a playful mix of different colours, this versatile chair can help you create a dining area that is just right for you.
Besides popular single furniture items like the JONSTRUP dining chair, our assortment also includes a wide variety of popular furniture series for decorating the entirety of your home. Find inspiration for your home in popular collections such as our VANDSTED and RY series or take a look at our full furniture series overview.