Can you think of a better way to celebrate the beginning of a new year than by gathering your friends and loved ones for a special evening? It is easy to show your guests a good time by creating a festive atmosphere with inspiration from JYSK.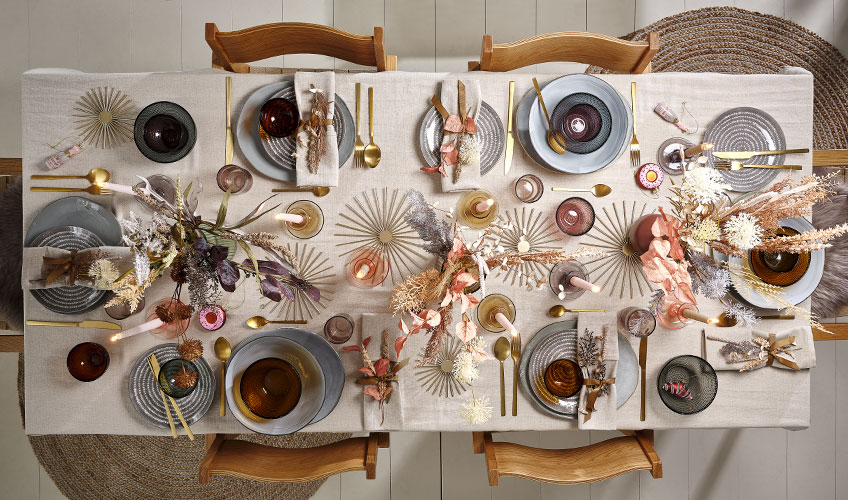 Get ready for New Year's Eve
Start the new year in the right way with an elegant dinner party. JYSK's kitchen assortment makes it easy to set the table.
Try combing the unique plates TONE with the gold salad servers ASKE and a placemat to create an elegant touch.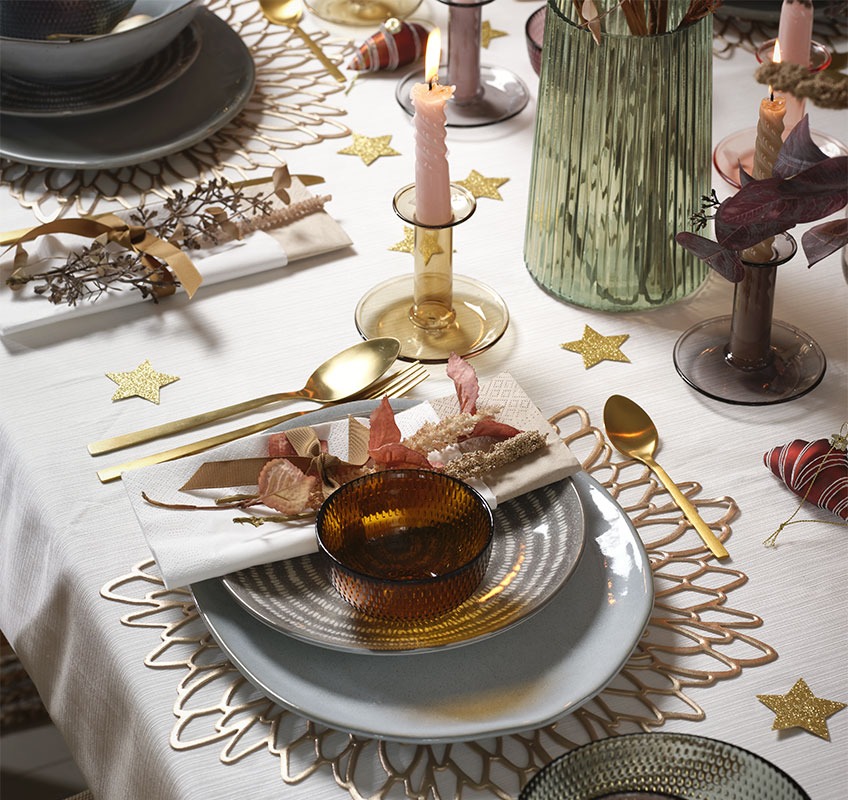 Learn how to set your table for a festive night
You can serve a small appetizer or a dessert course in the bowls JONAS, which come in various colors and sizes. This makes it easy to have fun mixing and matching them as you please, which your guests will definitely notice and appreciate.  
Colours create a festive atmosphere
The easiest way to create the right atmosphere is by using a variety of colors.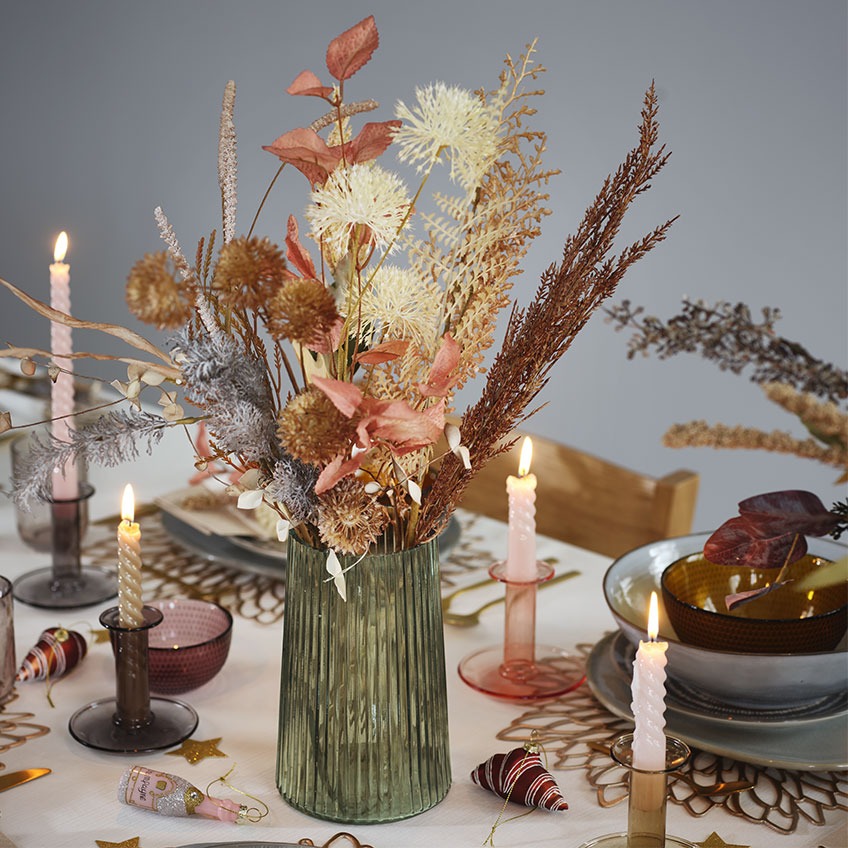 This easily be done by adding the twisted candles BALDUR to the candlestick EDGAR or by placing real or artificial flowers together with the vase ROY. Both are a nice addition to the table that is easy to use in your home after New Year's.

Most importantly is of course the traditional New Year's Eve colors gold, silver, and glitter.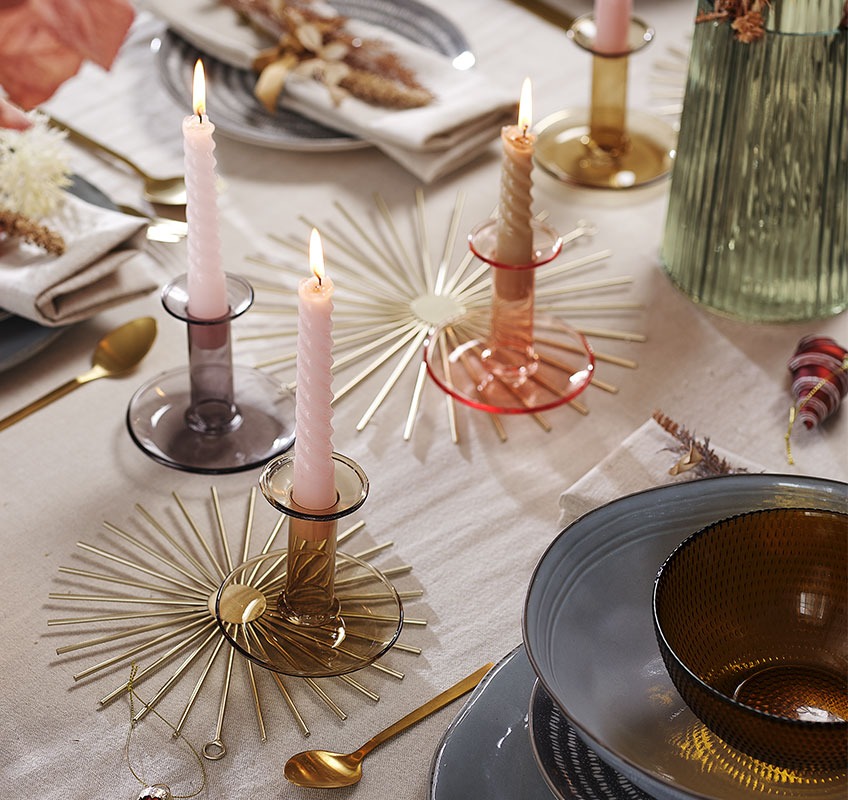 Use the golden wall decoration STELLAN as part of the table setting or make your festive Christmas decorations last a bit longer as table decorations combined with a decorative tray.