The RY collection features several beautiful pieces of oak furniture that combine the vibe of timeless classics with contemporary minimalistic design. With furniture made from high-quality oak components, you can add a touch of warmth and cosiness to your home.
Decorate your home with the beauty of oak
There are many options to choose from when it comes to enjoying the look of raw natural oak in your home. Just like furniture made from solid oak, furniture made with oak components showcase the raw natural beauty of oak while adding a touch of timeless classiness to your home. Many pieces of oak furniture – the RY collection included – are made from high-quality oak components such as oak veneer, which makes them more affordable lighter, as solid oak is notoriously heavy.
RY oak bookcase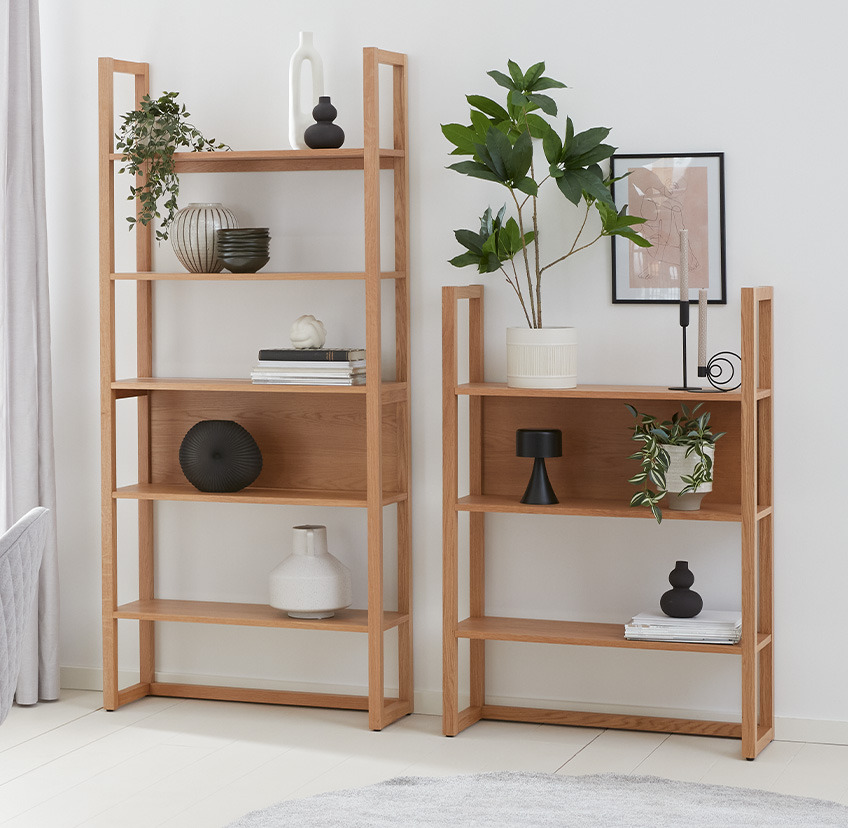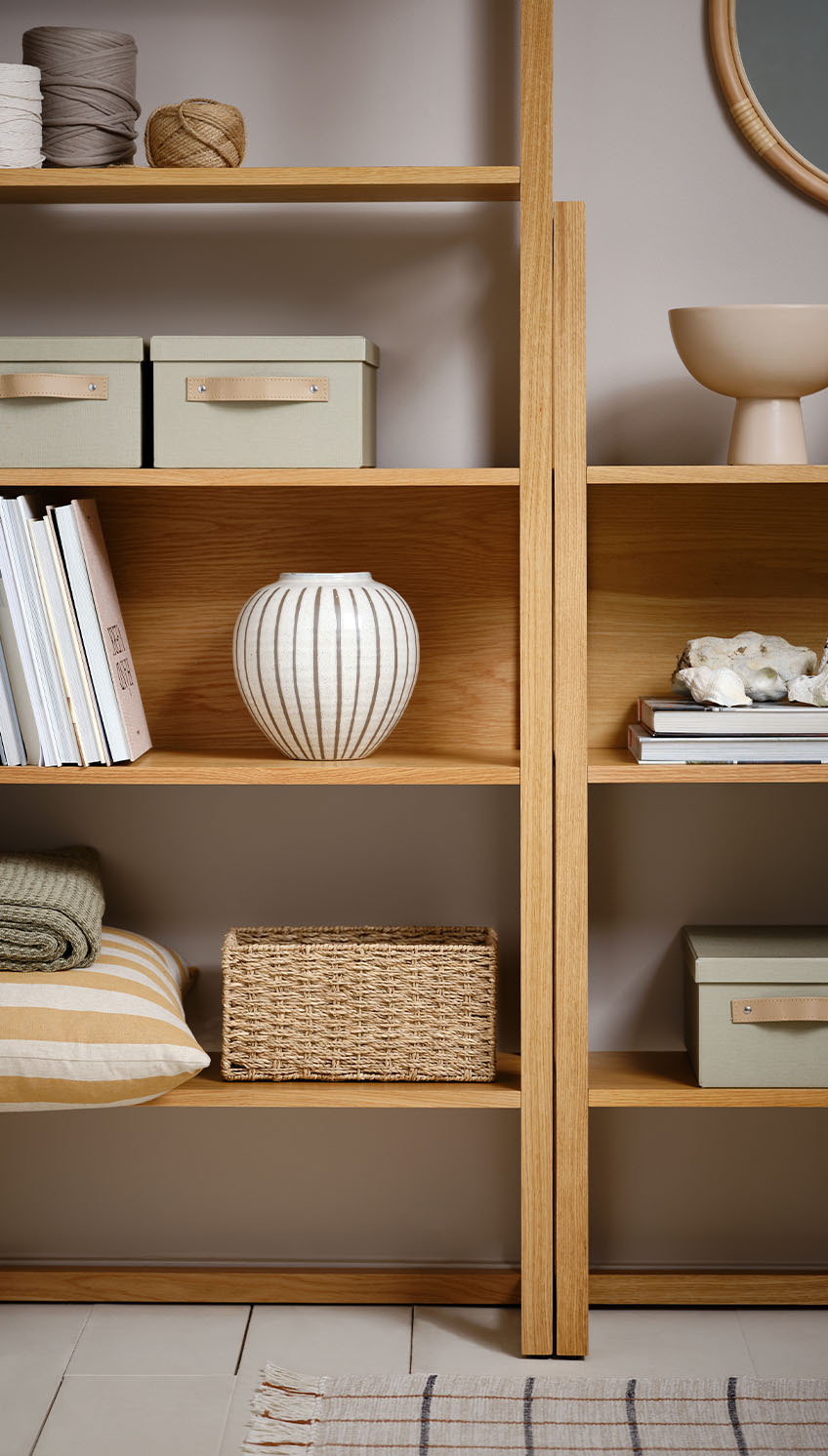 The RY shelving unit comes in two sizes – one version with three shelves and a taller one with five. Both versions of the oak bookcase have an oak back covering between the second and third shelves.
Place several of the shelving units next to each other to create a beautiful storage space in your home – the pieces align together beautifully to create a visually seamless "single" piece of oak furniture.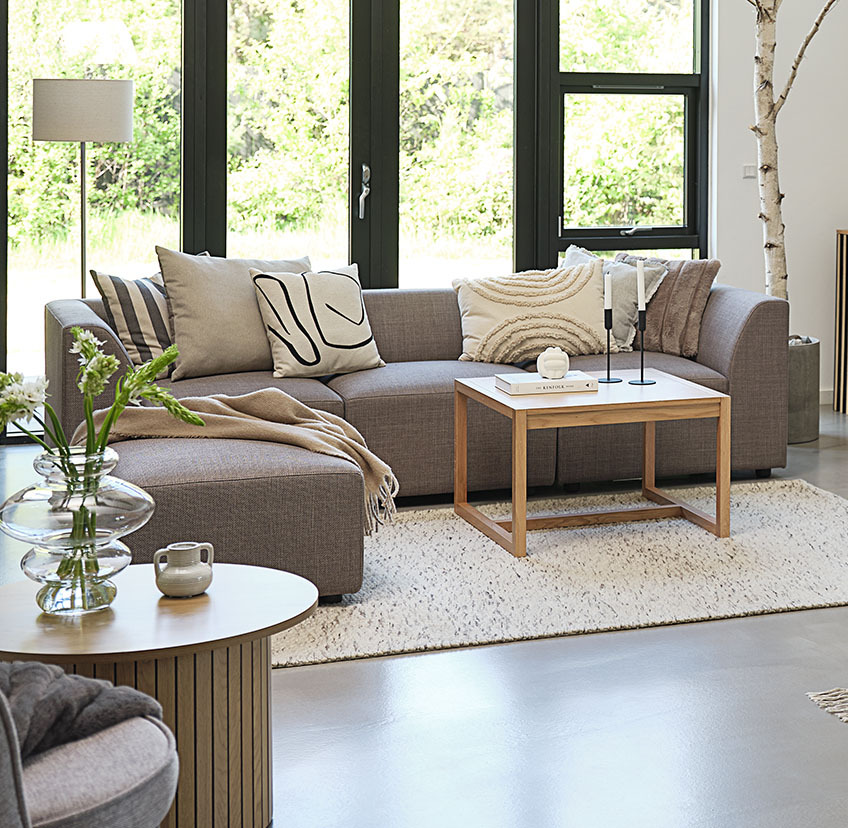 With the same minimalistic expression and beautiful finish of the RY shelving units, the RY coffee table also invites nature and warmth inside your home. The RY coffee table comes in two sizes so you can get the right fit whether you have a chaise sectional, a U-shaped sofa, or any seating setup in between.
RY oak desk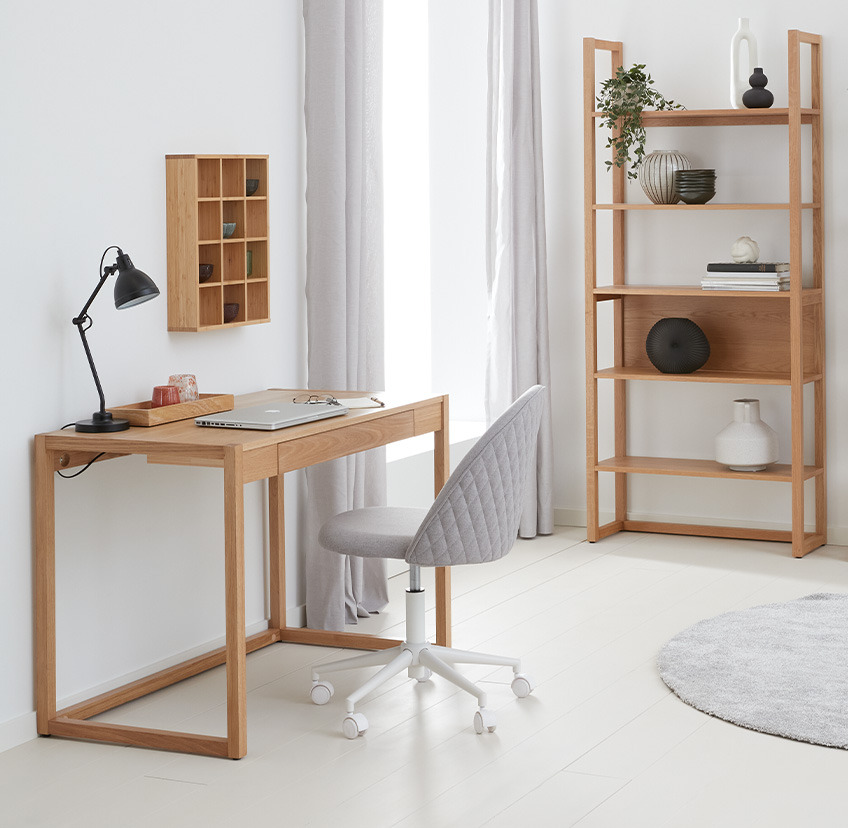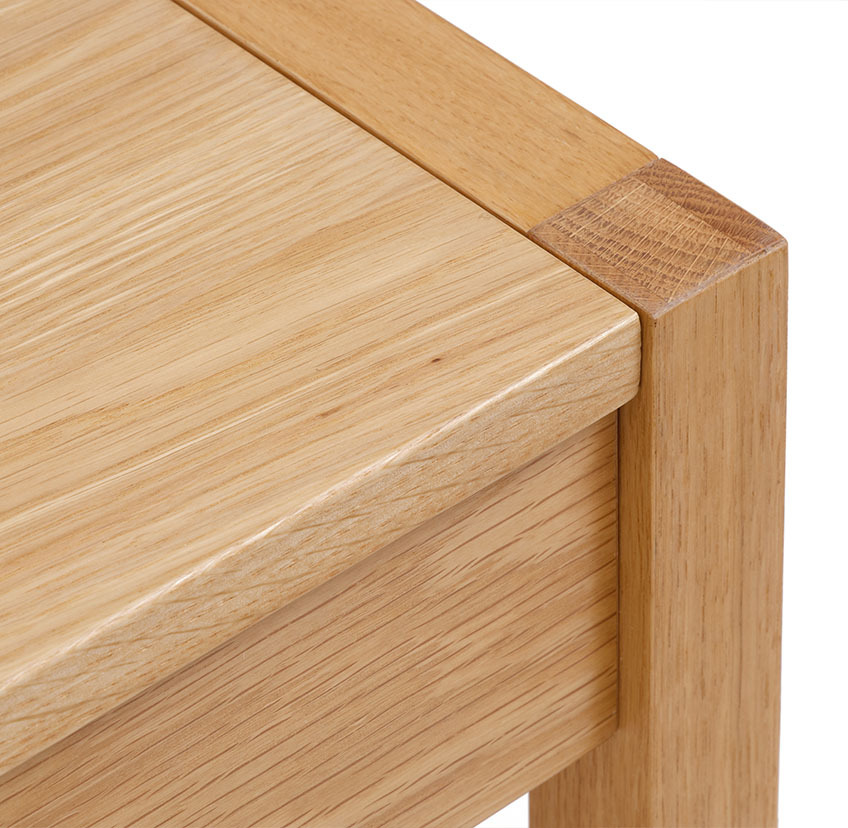 The RY oak desk is as functional as it is appealing. Minimalistic and sturdy, the desk can become the centrepiece of a rejuvenating home office or a refreshing creative space. The joints between the different pieces of the desk appear seamless with no visible connections, further underlining the RY desk as a simple yet eye-catching decorative piece of raw nature. Use the desk's discreet drawer to store your stationary or creative tools and materials.
Our assortment includes other furniture collections besides RY from which you can find inspiration for furnishing your home in its entirety. Among these are our popular LIMFJORDEN collection or our VANDSTED collection, the latter of which features furniture made from bamboo.
What is oak furniture?
Oak furniture refers to furniture pieces made primarily or entirely from oak wood. Because oak is a popular material for furniture, the hardwood is used for a wide variety of items: Oak dining tables, oak bookcases, oak coffee tables, and oak desks just to name a few.
Why is oak used for furniture?
Oak is a durable and beautiful hardwood known for its strength, longevity, and natural beauty. With proper care, oak furniture can last a very long time. For many centuries, oak has been prized for the beautiful pattern of its grains as well as its warm tones. Because of this, it remains one of the most popular hardwoods to date.
Will oak furniture come back in style?
Oak furniture is generally regarded as having both a timeless and a classic appeal. Due to its enduring qualities, many oak furniture pieces are made to showcase the natural beauty of the raw wood. This also means that through the ages, oak furniture has generally maintained a high level of popularity while being less affected by trends. For these reasons, you could say oak furniture never went out of style in the first place.