Often it is the small details that help make the home feel like a united space. That is the idea behind some of JYSK's new products.
Several of the products can work in various parts of the home, such as the tray VALDEMAR made of marble. Use it in the kitchen to store oils and spices, or in the bathroom, where you can place your hair products on it.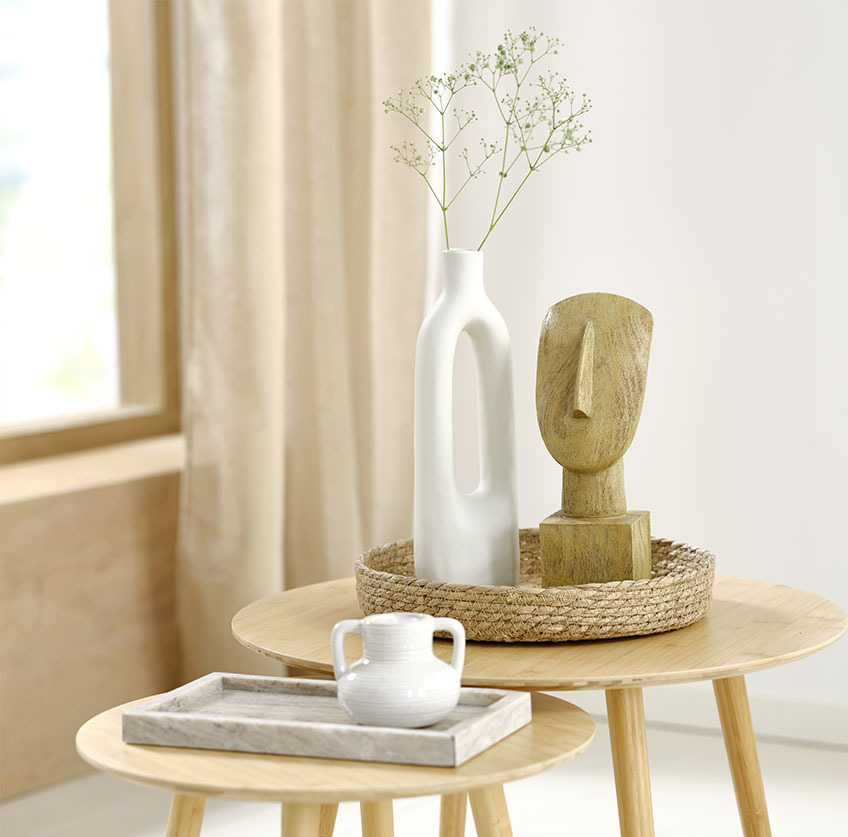 You can also add decorations such as the tealight holder HANSE or the decorative tray JOAR, which is made of seagrass, in the living room or the bedroom.
"HANSE is one of our new decorations, which is held in a simple style, while at the same time having several functions. It can either be used with a tealight or a candle. Its structure and glace also give it an elegant and simple look, which is why it also looks great as a decoration standing alone," says Tina Nymann, who is Category Buyer at JYSK.

The elegant look is repeated in the new floor vase GUSTAF, which has an interesting mix in its structure between the raw stoneware and the soft glace. The vase is inspired by a retro style that combines the raw and the simple in an experience of balance.
Organic expressions
The products are kept in organic forms and materials. For example, the beige cushion GRAVMYRT has an interesting rough textile pattern that matches perfectly with the beige or light brown throw TUSENFRYD, and if you prefer colours, it is also available in a multi-coloured version.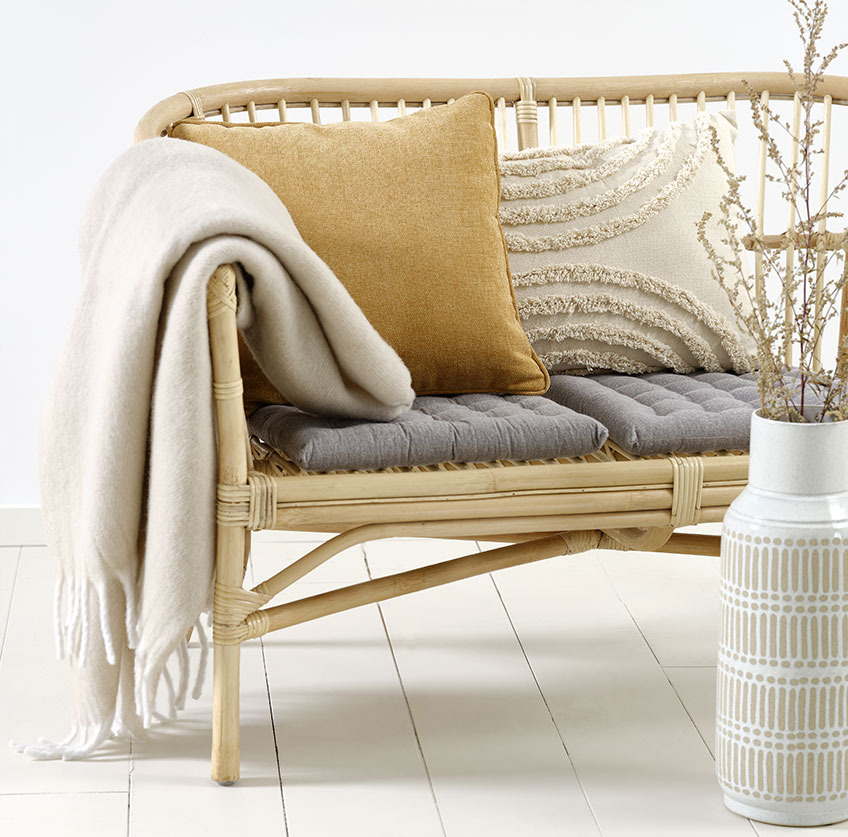 You can also bring in colours with the new artificial plants that can be combined with products that highlight the organic feel of nature.
"The hanging plant pot STEFAN is made of seagrass and works as a modern way of levitating your plant. It can, for example, be combined with ASGAR, which is our new artificial hanging plant," says Tina Nymann.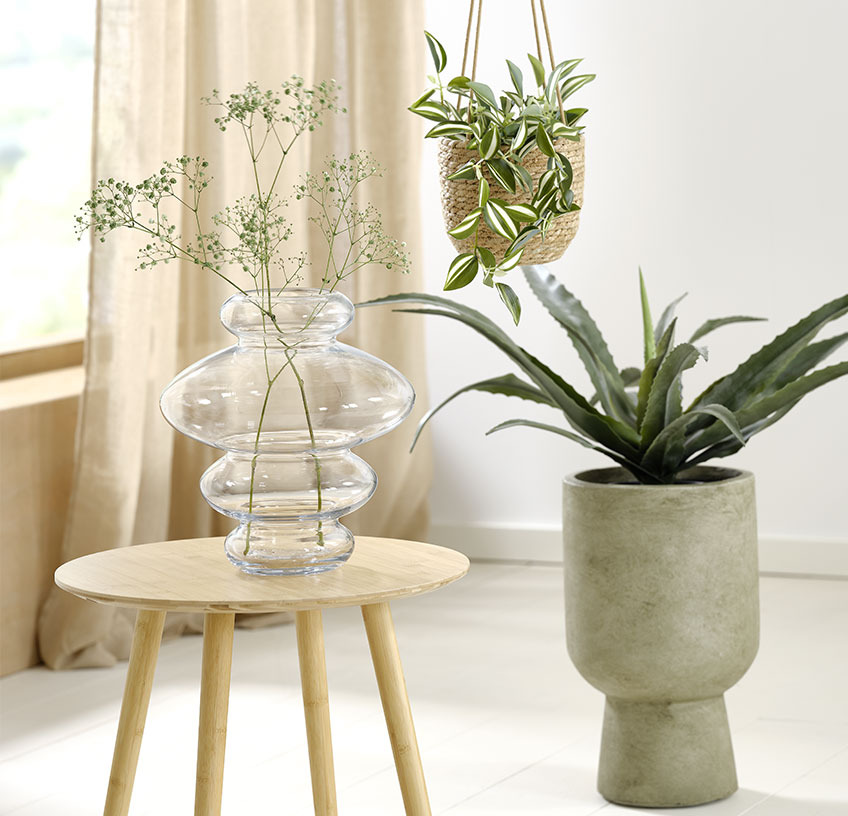 You can also decorate your home with the vase SYLVESTER, which keeps the home's style simple with its organic shape. It can either contain a single flower or stand as a decoration in itself.
The new products are on sale from July 21st in JYSK's stores and on JYSK.ie.