Season's greetings! For many people around the world – and naturally also at JYSK – Christmas is truly synonymous with "hygge". To bid an early welcome to this year's holiday season, the new Nordic Mood collection showcases a lineup of quintessential Scandinavian Christmas décor pieces that are festive holiday must-haves.
The new collection embodies timeless elements of traditional Nordic Christmas like hearts, fir trees, and stars, along with the ever-charming Scandinavian gnomes with their signature red hats. Rich, sophisticated hues of classic green and red complement warm whites and earthy woods, resulting in a colour combination that embraces traditional Christmas in a celebration of joyful nostalgia. The new Nordic Mood Christmas collection will be available from the end of September, giving you ample time to become fully ready to enjoy what is arguably the best time of year.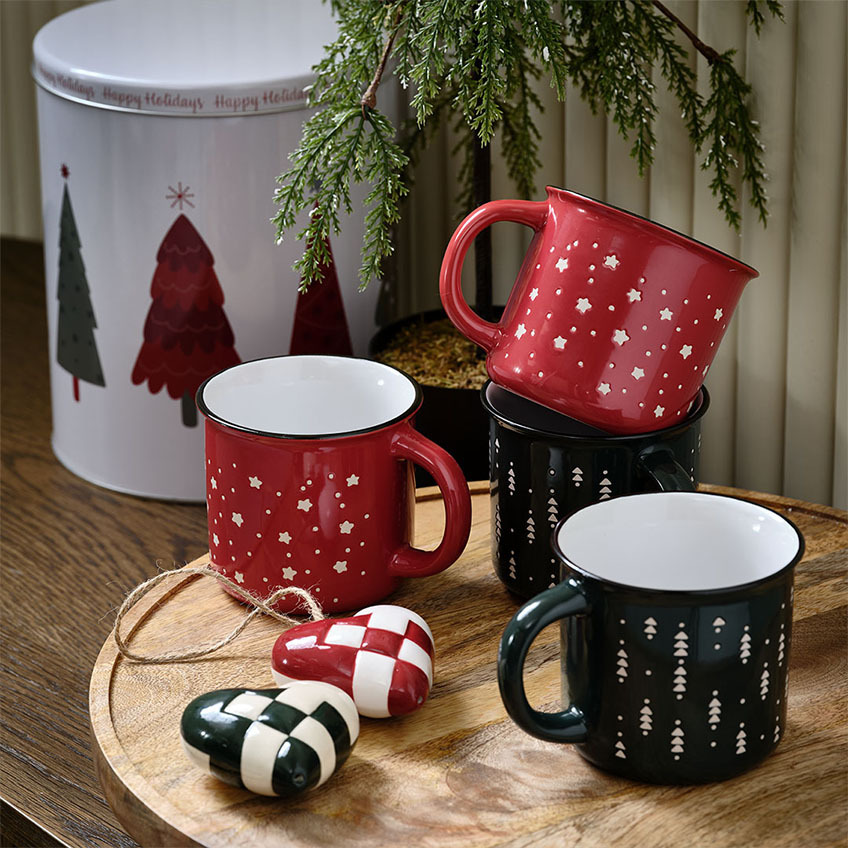 The GULLTOP Christmas mug is sure to add some festive cheer to your holiday season. These cosy ceramic mugs, reminiscent of classic enamel mugs, are available in both vibrant red and deep green, adorned with charming Christmas motifs. Whether you are sipping on hot cocoa or your favourite holiday brew, the GULLTOP mug will bring a touch of joy and holiday spirit to any hot beverage enjoyed with family and friends.
The PYSSEL decorative Christmas heart in red or green is a twist on the traditional Scandinavian braided Christmas heart. With its lovely, rounded shape, PYSSEL is an eye-catching Christmas decoration that is sure to make your home a little merrier.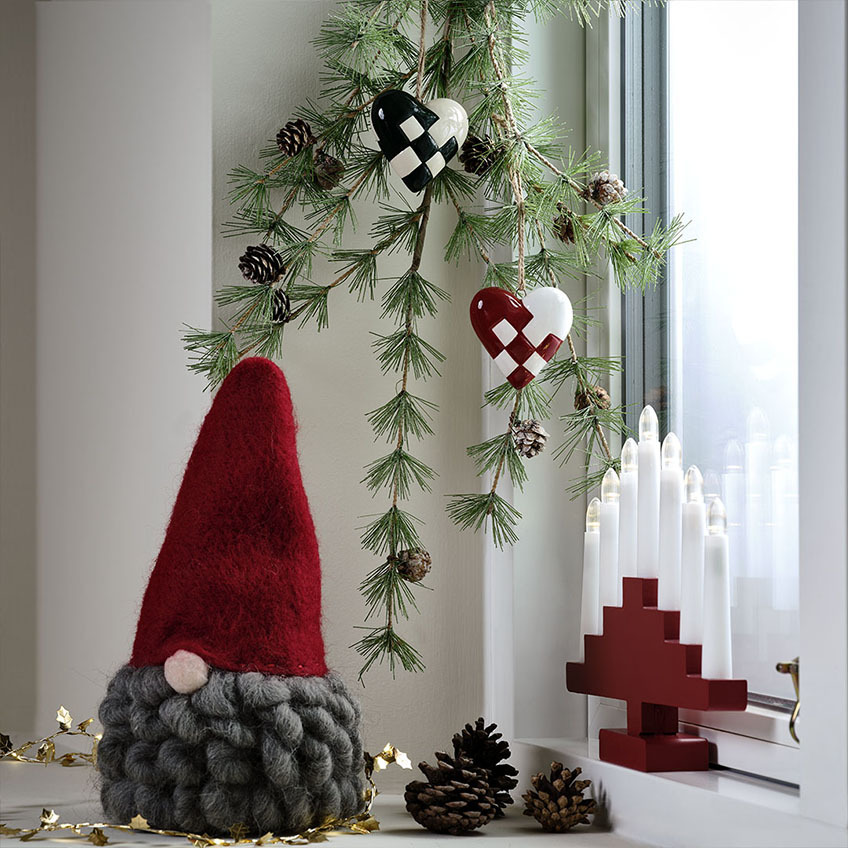 From ceramics and tins to a soft, friendly fellow – the MUGGLESTEN Christmas gnome is already a holiday favourite. The mischievous Christmas gnome comes with an iconic red hat and a cute button nose. Is it wearing a woollen sweater or just donning a big, bushy grey beard? That is up for you to decide.
When it comes to traditional Scandinavian Christmas, the HILDEGUN candle arch is a great example of a modern take on existing traditions. Its minimalistic, geometric shape and LED lights bring decoration and convenience in a single combination, allowing you to light up your windowsills throughout the winter holidays.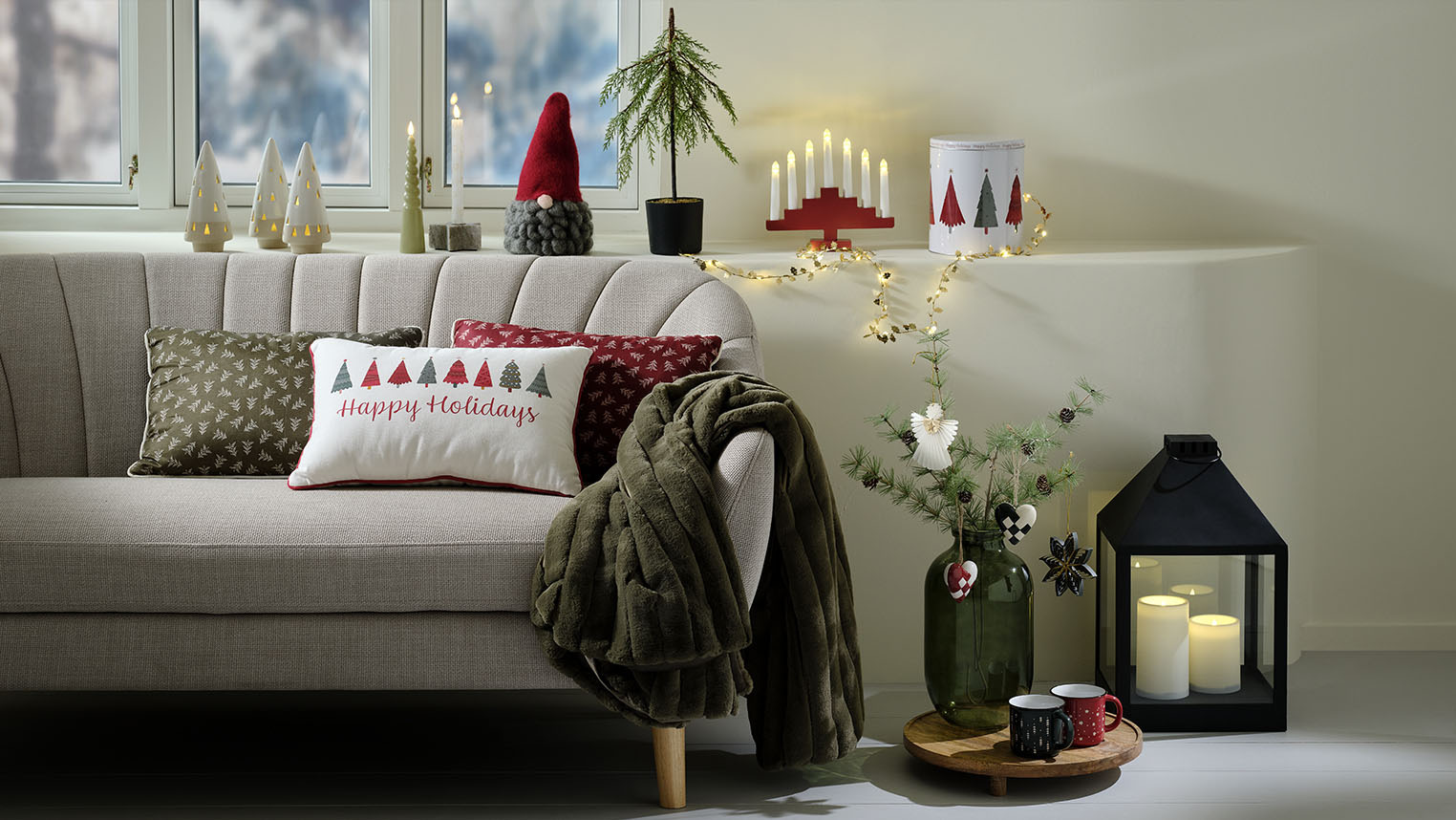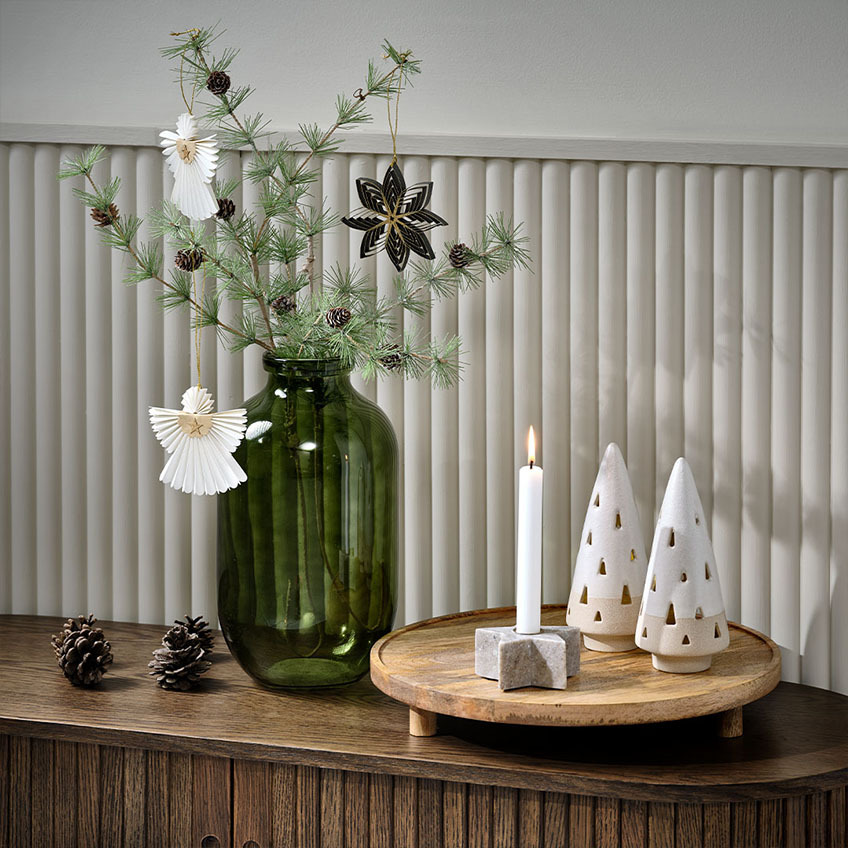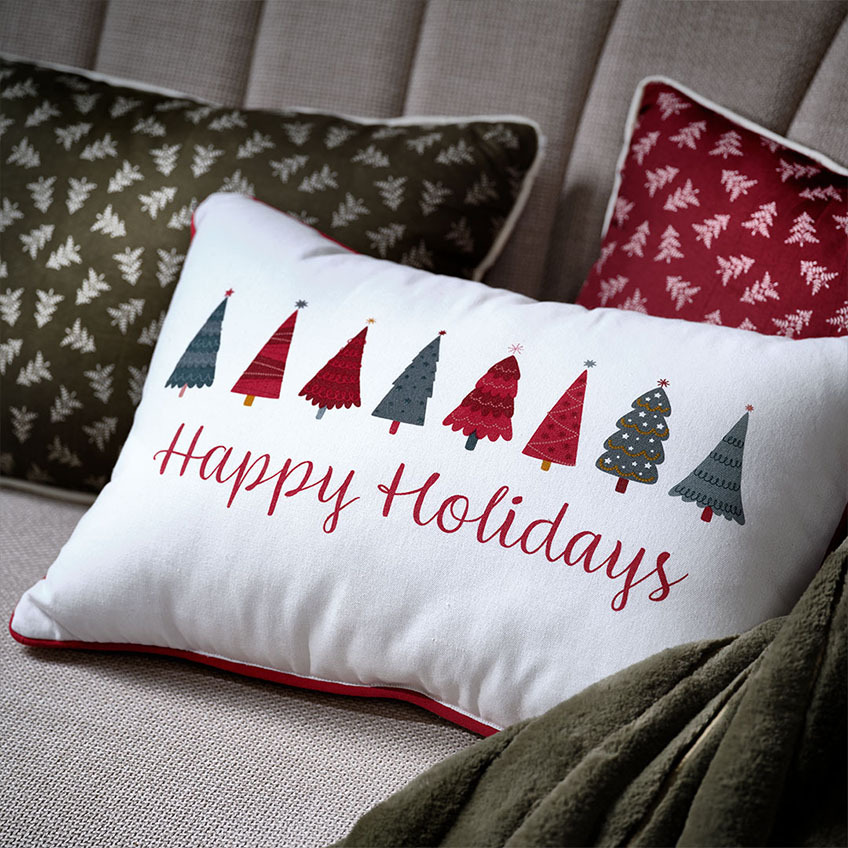 The new Nordic Mood Christmas collection includes festive décor pieces that are sure to bring festive cheer to your home and the best out of Christmas joy.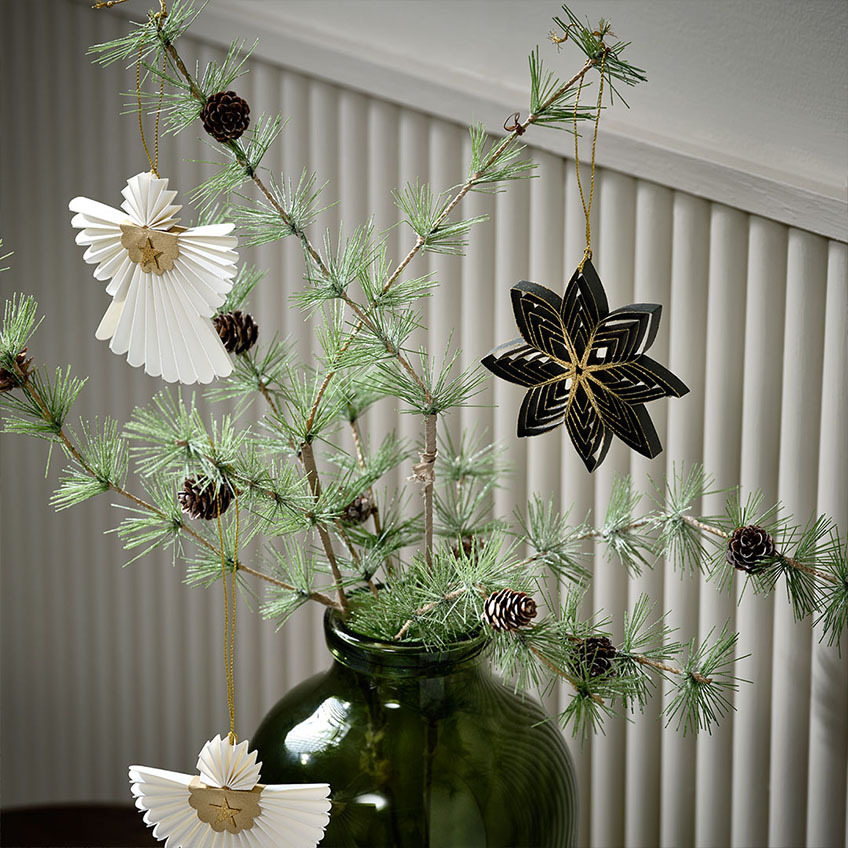 Like many other items in the Nordic Mood Christmas collection, the COVELLIN Christmas decorations also celebrate traditional Scandinavian holiday décor. With one item in white and gold in the shape of a classic angel, and another in black and gold in the shape of an 8-pointed star, these decorations are great examples of how minimalistic simplicity can bring Christmas cheer into your home. Place the COVELLIN decorations on your Christmas tree, on fir or pine twigs in decorative setups, or wherever else you think they could brighten the mood with some holiday joy.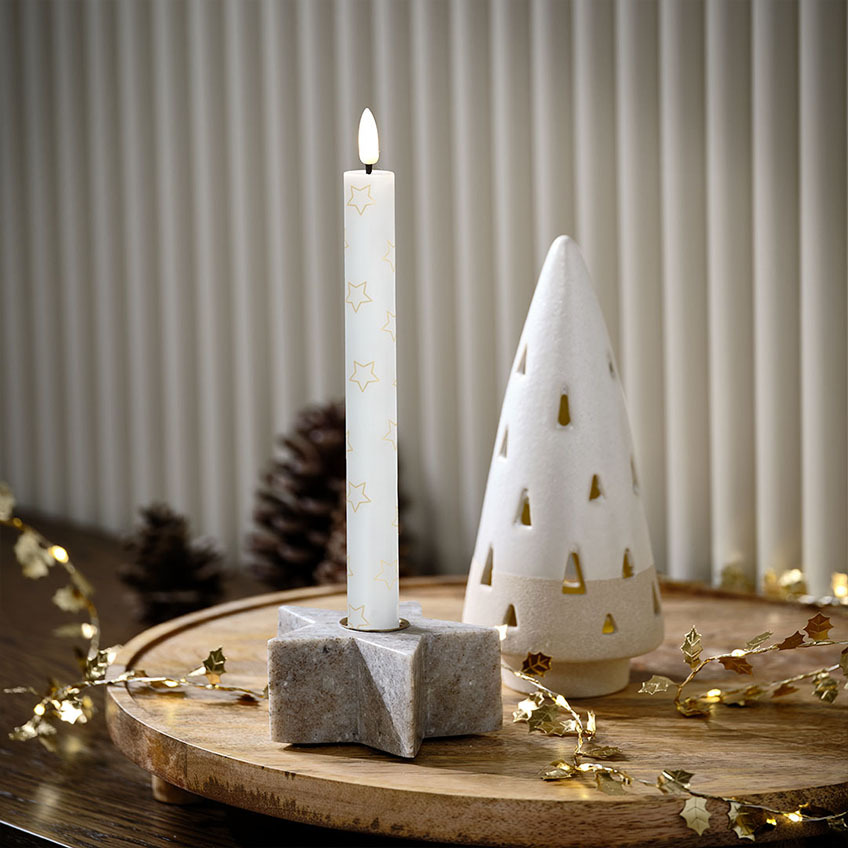 The RUTILKVARTS candle holder is crafted in the shape of a star. Its height and brass detail give the candle holder a contemporary expression while still blending well with traditional Christmas décor. RUTILKVARTS is a perfect fit for a holiday candle such as NELLIK, a Christmas LED candle subtly adorned with golden stars. For a cosier ambience, the VILJE LED-lit Christmas tree is perfect for brightening the atmosphere, letting the holiday joy spread itself to every corner of your home.