Whether you want to relax, be creative or immerse yourself in work, this is an age, where many of us let the desire to disconnect overtake us.
At JYSK we see three trends setting the scene for our winter 2021 assortment: RESET BASIC, MINDFUL GARDEN  and INFUSION.
*Please note that there may be delays on new items coming into our assortment.
INFUSION invites the best elements from our outdoor surroundings inside. Let yourself be inspired to turn your home office into a place where you enjoy being: Place seat like the grey armchair HUNDESTED by the window and enjoy the light and sight of the outdoors.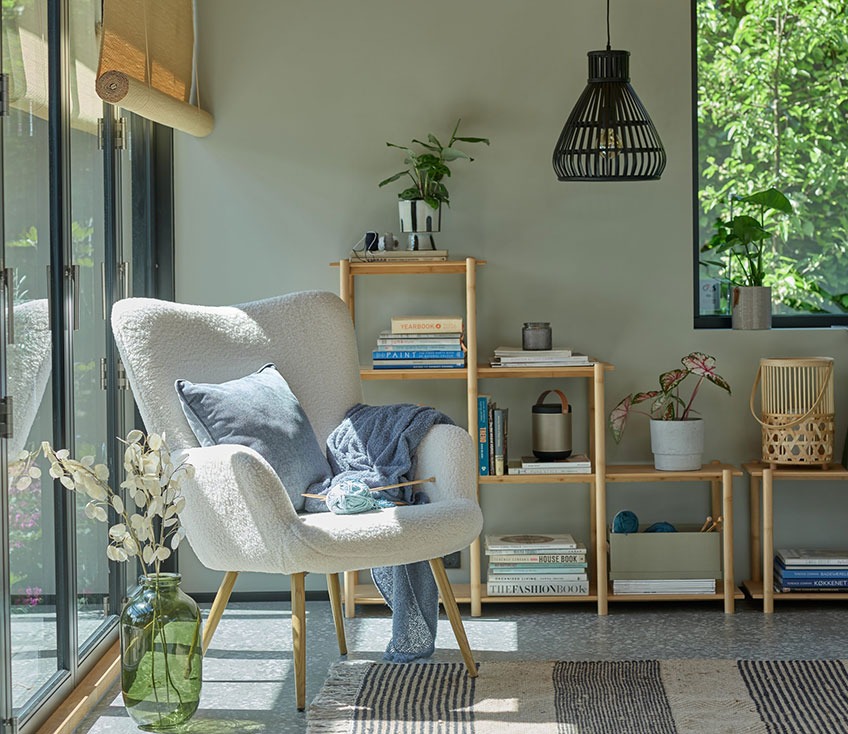 In this design theme, we imitate nature, and incorporate raw textures and organic forms. The rounded corners of the GRIMUR felt baskets are an excellent example.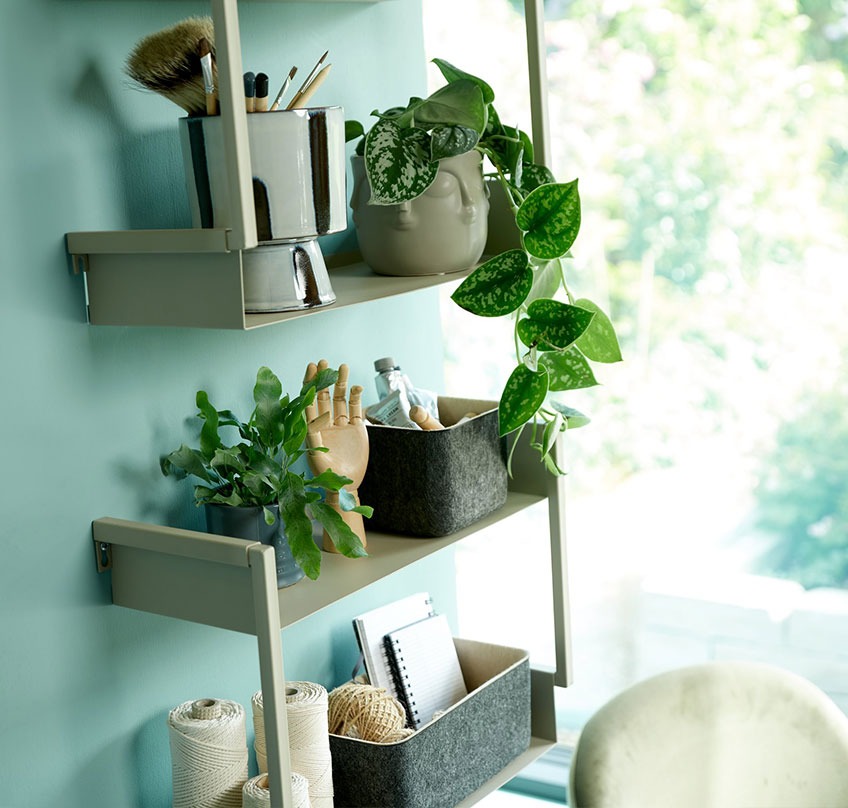 Living spaces evolve into quiet areas that provide distance and clarity away from the busyness of daily life. We are searching for tactile experiences such as the soft feeling of the VALMUE throw.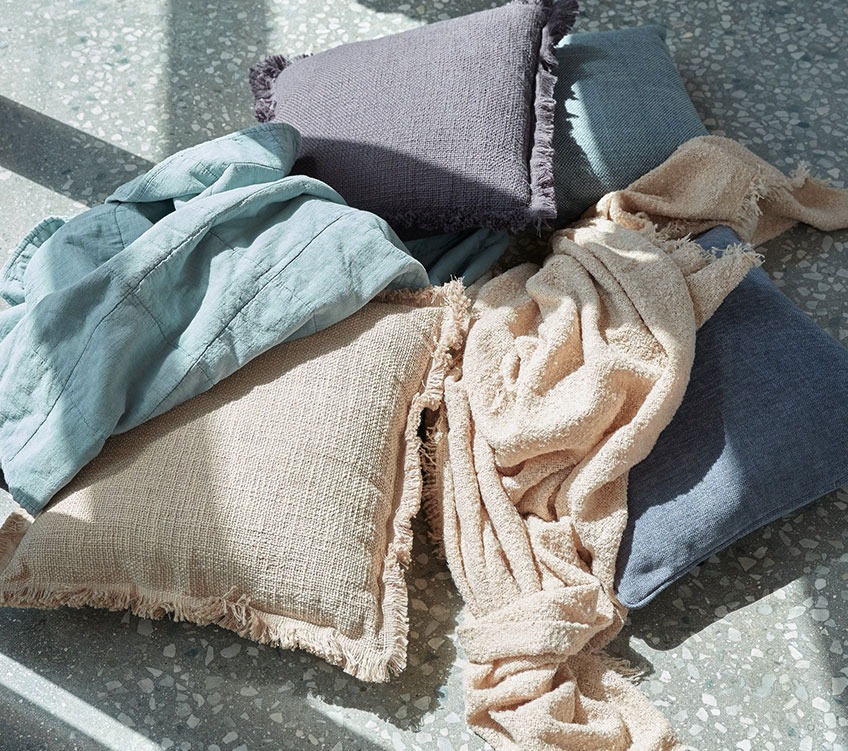 Weave and wood are placed on centre stage, with more sustainably sourced materials taking on softer shapes – all while providing a sense of calm and purpose. Both the VANDSTED bamboo desk and the plant pot MIKKI have rounded legs and a natural look that is underlined by the olive green dining chair VASBY.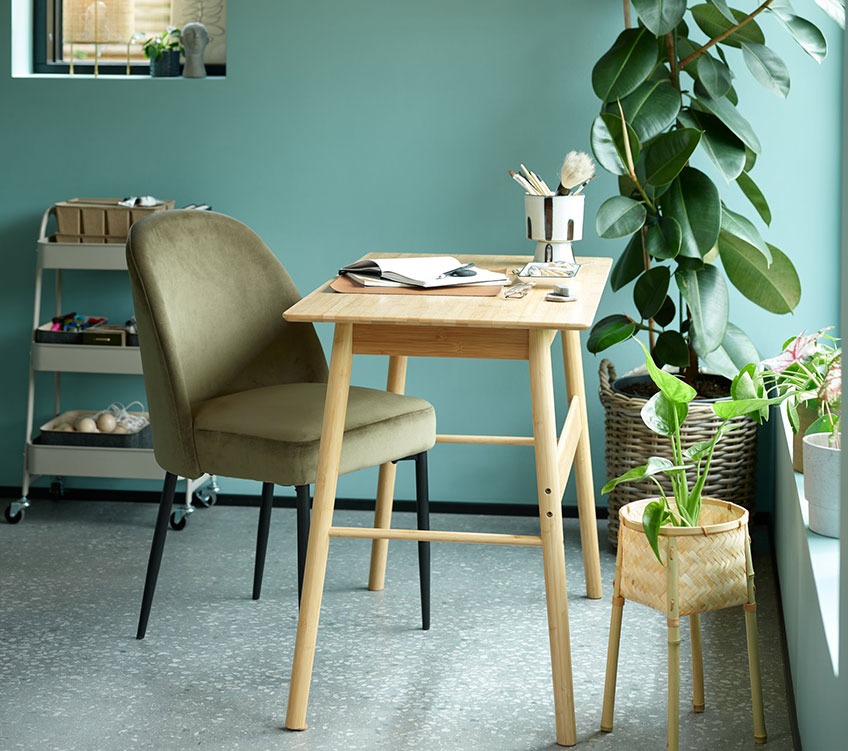 Texture is still key together with craftsmanship or at least a crafted look, always done in a Scandinavian way, like you see it on the LEONARD plant pot with neutral colours.

Colours are inspired by the natural elements, such as earth, water and sky. Blue and green nuances dominate, and earthen tones keep the expression down to earth. You find the harmonious combination of organic shapes and a calm sand coloured surface on the KANSTRUP trolley.