In October, JYSK presents a new Nordic Mood collection that will bring home the cosy Christmas atmosphere for the most magical time of year.
Tina Nymann, Category Buyer of Homeware in JYSK, explains:
"With our new Nordic Mood collection, we want to inspire our customers to create a cosy Christmas atmosphere in their own home. With the red and green colours in focus, we aim for a classy and modern feeling with inspiration from nature."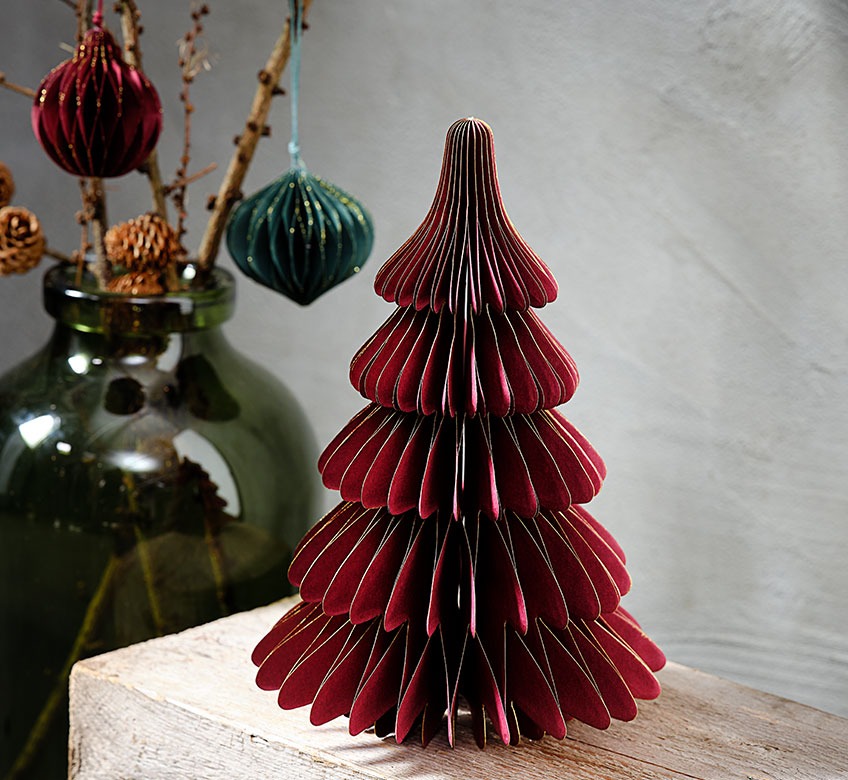 The deep-red is present in the elegant stylized mini Christmas tree PYROP and the vase FELIX in green glass complements it perfectly. 
Please note that the availability of the vase may vary from store to store.
"Personally, I think the Christmas elves are really cute, but I also just adore the deep-red colour that symbolizes Christmas to me," says Tina.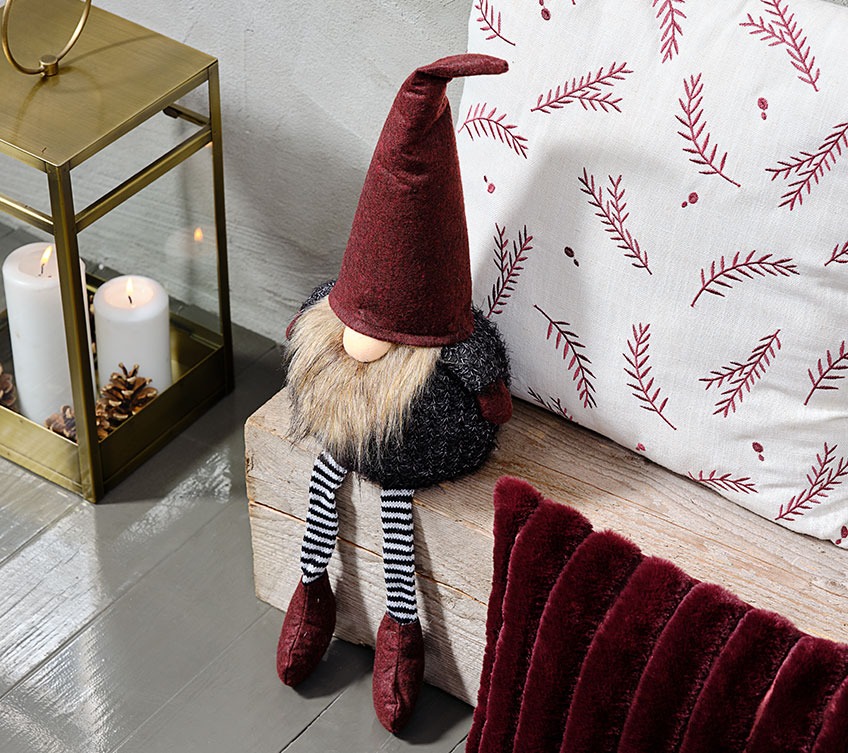 Christmas decoration ideas that can also be used the rest of the year
Nature plays an essential role in the new Nordic Mood collection and this is apparent on several products. The cushion KIMBERLIT has a print of little branches and other products are made out of natural materials such as paper or glass. You can add to the rustic atmosphere by decorating the lantern with pine cones or using branches in the vase.
In order to balance the rough look, we have added both some subtle glitter and some shiny brass.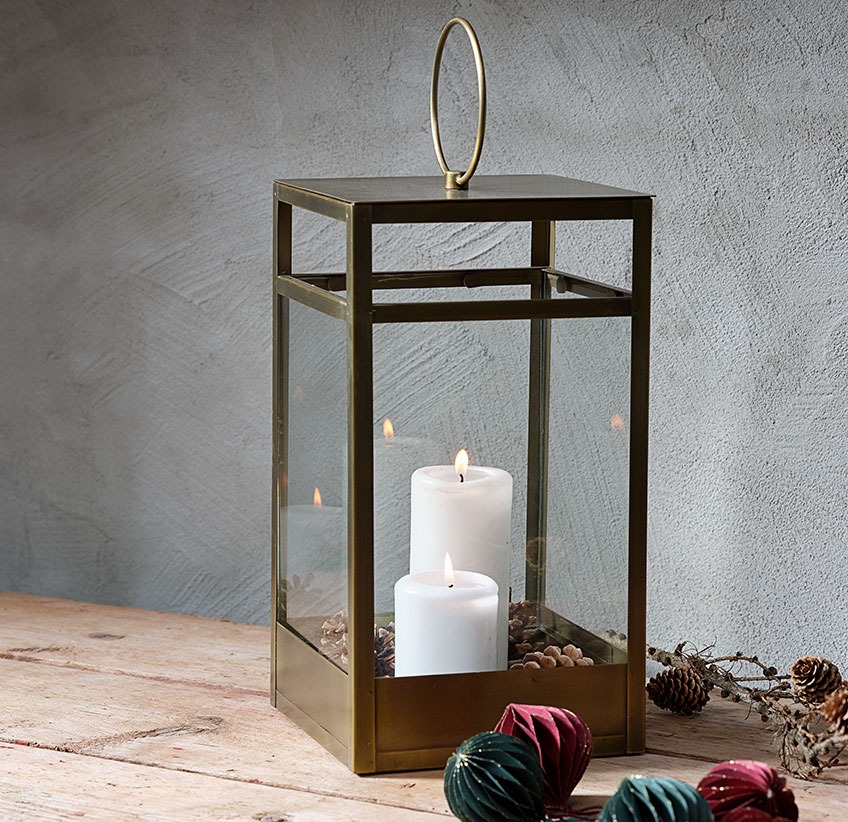 "Some of the products are very Christmassy, while others can stay on display throughout the year," says Tina. NUUMIT is a perfect example of an item that can also light up on a warm summer evening.
Read more about our Christmas assortment
About Nordic Mood
Four times a year our skilled purchase team handpicks pieces for a trendy collection of items by the name of Nordic Mood.
The Christmas themed Nordic Mood collection will be available online from October 18th and it will be displayed in all JYSK stores from November 4th 2020.