The bathroom is often overlooked when we decorate or re-decorate our home. But think about it: You do spend a substantial amount of time there and a lot of your guests will also pay a visit to this little, but important room. A pretty and practical bathroom might just be what you need to meet in the morning to make every day a fabulous day.

Most bathroom fittings are fixed to one place which means moving your layout around is impossible - so when you get the urge to change up your style you should turn to towels, bathroom accessories and shower curtains for inspiration. You can easily inject new life and fresh colours into your bathroom with matching bath and hand towels or use soap dispensers and toilet brush holders to add a splash of personality. Keep your bathroom cool with patterned designs and bold colours or transform your space into a tranquil oasis perfect for wellness days with coloured glass accessories, neutral tones, scented oils and candles.
LAUNDRY ESSENTIALS THAT MAKE WASHING DAYS A BREEZE
Nothing can get you down like a pile of laundry waiting to be done, but with the right kind of storage, even wrinkled clothes look good. Deal with the laundry in three easy steps - keep the dirty clothes out of sight in one of our laundry baskets, once washed let it dry on a clothes airer and finally give your clothes a fresh crisp look by ironing them on one of our ironing boards. You'll find all your basic laundry essentials at JYSK including collapsible clothes airers, ideal for folding away to store when not in use. Pick a clothes baskets to suit your interior decor, from budget to beautiful - we have laundry baskets for every home. Enjoy the fresh smell of clean clothes every week and make laundry days a breeze with JYSK.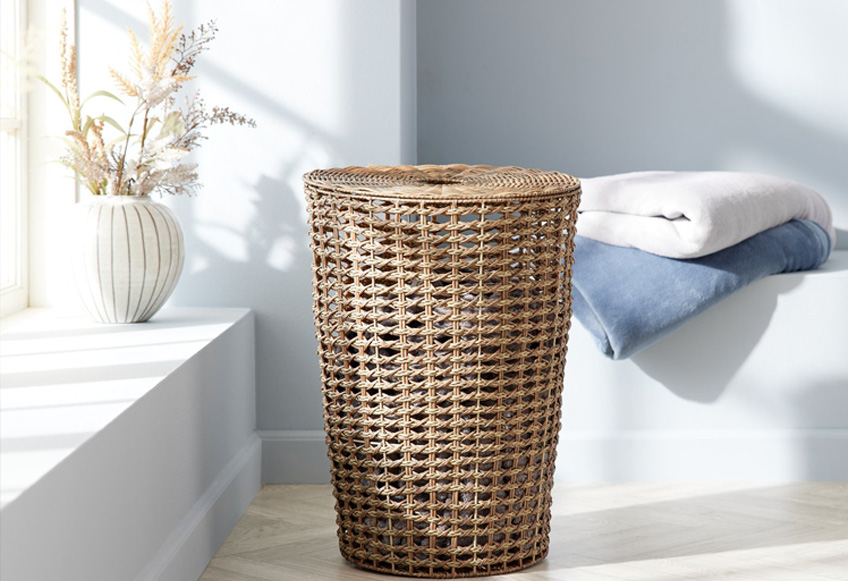 More inspirational bathroom images and solutions here.

If you don't have a closet or shelves for your towels, why not roll them up, put them in a beautiful basket and make them part of the décor?

Use the vertical space
Most of us could use a little extra space for storage in the bathroom. If you take advantage of your vertical space and use hanging storage, it is easy to tidy up your bathroom and make the items that you use every day accessible. 
 

Pretty and practical bathroom
A tidy home is a happy home! In your everyday life, it is important that your bathroom is functional. With wicker baskets and wooden boxes, you get presentable storage of everything from towels to your hair dryer.
At JYSK you'll find a wide array of baskets, storage boxes and trays that allow you to create order and make optimal use of your living space. Choose from an extensive range of basket and container storage solutions including plastic, wicker and seagrass baskets, folding boxes, plastic boxes, storage buckets and laundry baskets.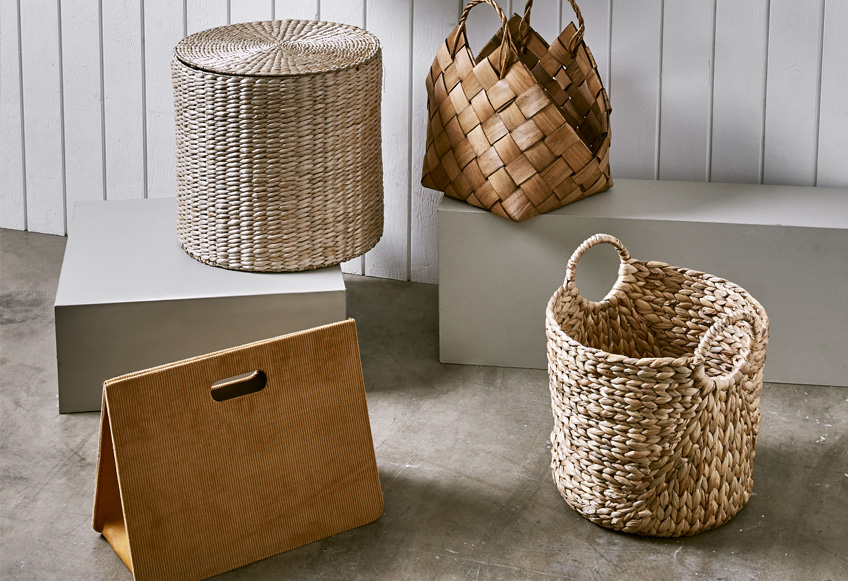 Add plants and scented candles and you will have a bathroom that is both practical and pretty.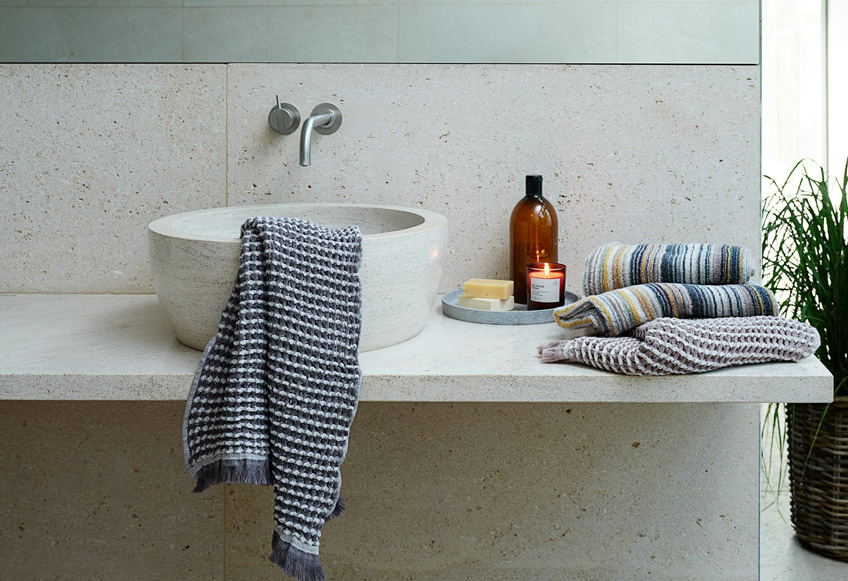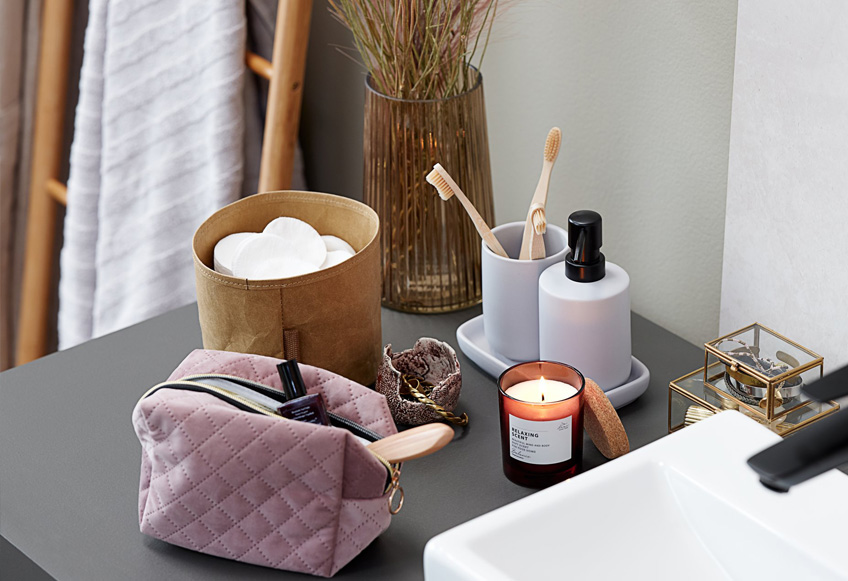 Treat yourself to our luxurious bathroom collection so every day can feel like you're staying at a 5-star spa hotel without the price tag! 

If you feel like giving your living room a makeover too, we have great and affordable tips for you.

What are your own best tips for giving your bathroom a makeover? Let us know in the comments!