Trend The Next Wave: PURE AND CLEAR
Are you curious about the trends for Autumn / Winter 19/20? JYSK has developed 3 new trends for the new seasons: REFLEXION, THE NEXT WAVE and MEMPHIS. In this blog you will discover everything about our trend THE NEXT WAVE. Get inspired!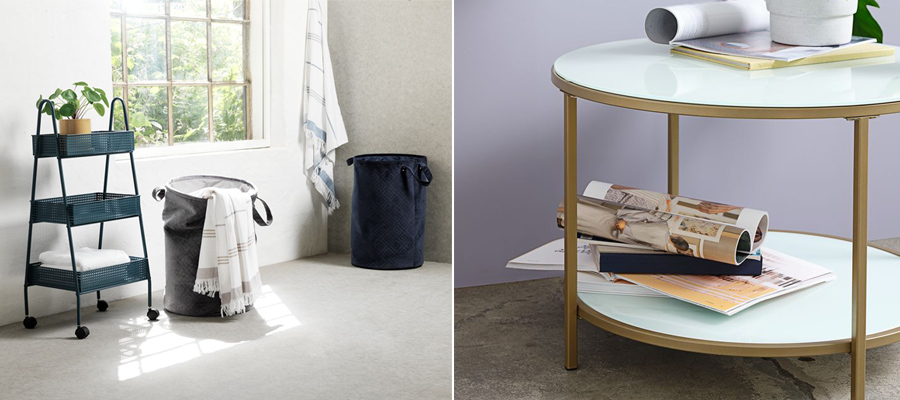 A NEW BEGINNING
Trend THE NEXT WAVE represents a new beginning. Discovering new, unaffected places is a source of inspiration for this trend.  
Give your interior a fresh, new look with vase ROY (7) and decorative cushion HORNDRAGER (4). Wall shelf OVAL (8) is a real eye-catcher on your wall. Use OVAL to set up fun decorative items or plants. Our popular dining room chair JONSTRUP (1) is now also available in grey corduroy.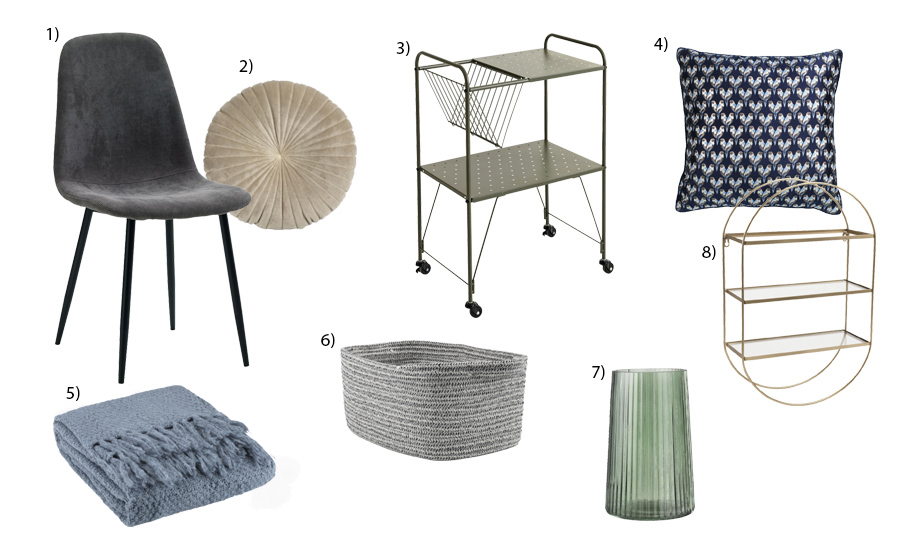 1) Dining chair JONSTRUP 2) Cushion KUGLEASK 3) Trolley RANDERS 4) Cushion HORNDRAGER 5) Throw LINNEA 6) Bakset DANTE 7) Vase ROY 8) Shelf OVAL
INDUSTRIAL ELEMENTS
THE NEXT WAVE focuses on handmade and rugged designs, combining rustic textures with industrial elements. You can match the MARSTAL mirror (3) with coffee table GADEVANG (1) both have the golden touch.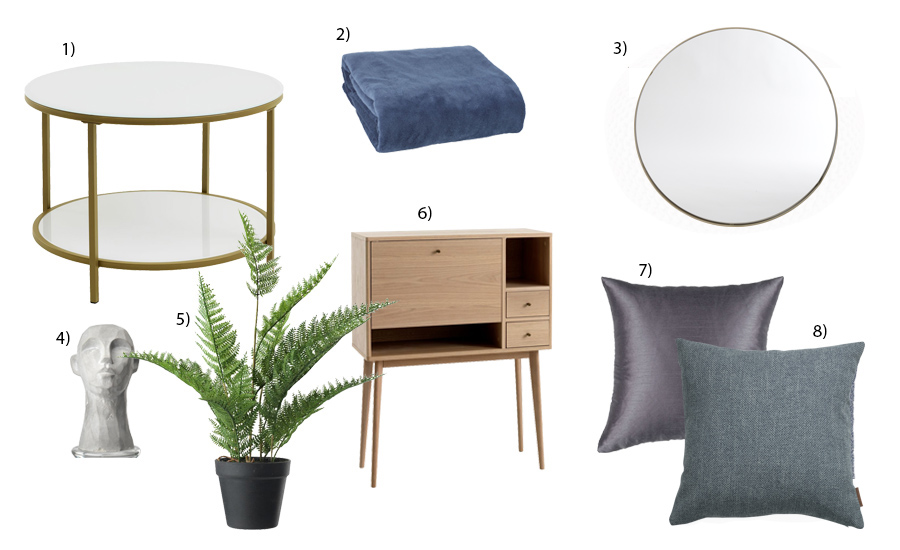 1) Coffee table GADEVANG 2) Throw BELLIS 3) Mirror MARSTAL 4) Ornament TORRE 5) Artificial plant TOM 6) Side table SVANEKE 7) Cushion cover LUPIN 8) Cushion SPARRIS
COLORS OF THE OCEAN
The ocean offers a range of green and blue tones. The nuances of the world under water and on the water gives the trend its natural appearance. Different shades of blue and grey are present in the decorative cushion TEMPLETRE (3). 
The HARNDRUP sofa bed (7) has a deep blue colour and a rustic look. This sofa is definitely an eye catcher in the room! With scented candle GISLE (6) you can completely unwind and create a serene atmosphere. Or go for bedside table STAVERN (8), which has a more industrial look.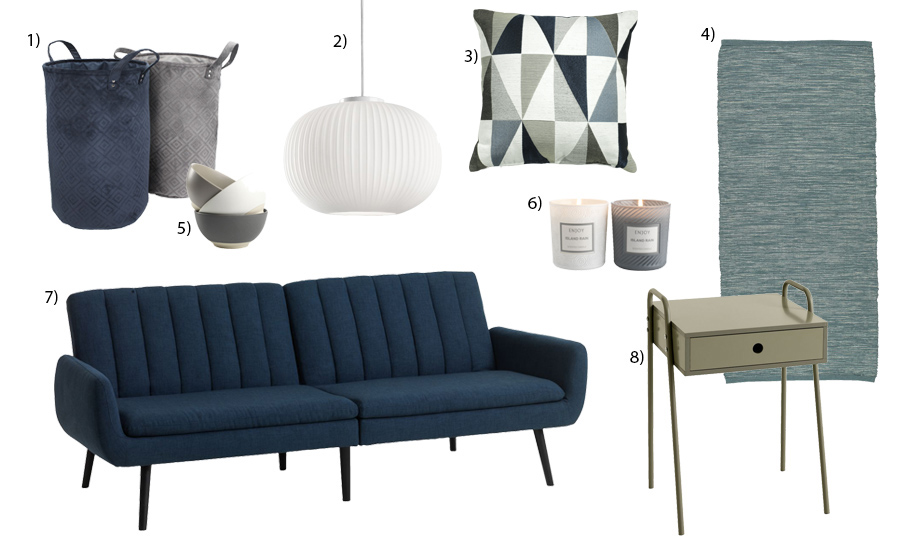 1) Washing basket JULIAN 2) Pendant light FRED 3) Cushion TEMPLETRE 4) Rug KREKLING 5) Bowls JOSEF 6) Candle GISLE 7) Sofa bed HARNDRUP 8) Bedside table STAVERN 
What do you think about THE THE NEXT WAVE trend? Let us know in the comments.