6 autumn trends for your home
Date:
Category: Inspiration, Trends
Tags: Inspiration, Trends, Cushions, Bed Throws, Throws, Shelves, Sofas, Dining Chairs, Carpets and Rugs, Headboards, Decoration, Vases and Flowers, Coffee Tables, Headboards
Autumn is a great time of year to update your home. With plenty of cosy accessories to get you ready for the winter months, and plenty of new furniture pieces to prep you for the Christmas period, now is the time to get inspired. Read on and see which interior trends are popular for autumn winter 2017.
1. Shades of grey
Grey is a very popular colour this season, especially in terms of cosiness. Think subtle and light shades of grey in your home, but as grey can seem quite a minimal colour, use it in your home accessories to create a soft balance. Think bed throws, cushions, curtains and bedding. Team with blue or white for a very calming atmosphere.
2. Cosy hygge knits
Cosy knits and throws are a must have for autumn and winter. Cosy knits are the perfect way to keep warm during the colder months, and lucky for you, they are also on trend. Use typical autumn colours to create an even warmer atmosphere, and mix and match with cosy cushions for plenty of hygge.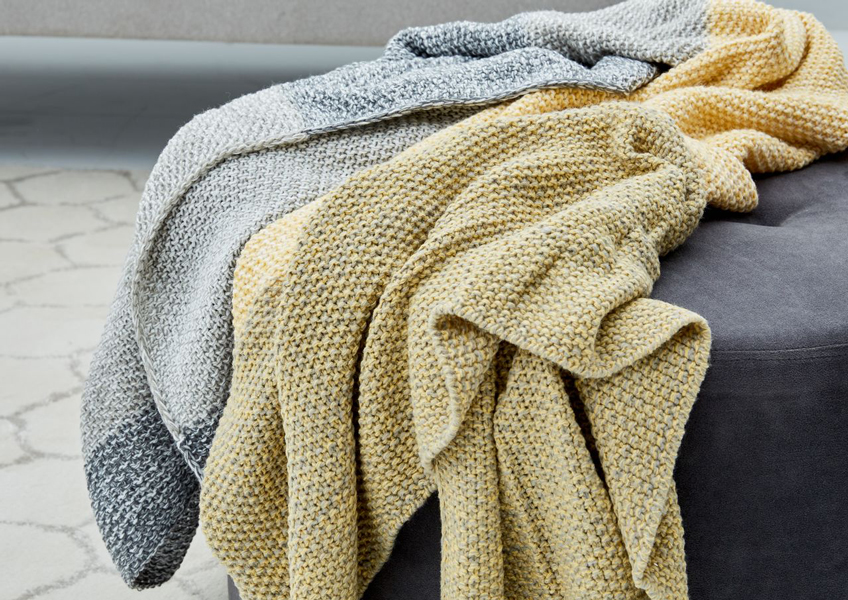 3. Twenties style
Think metallics, mirrored surfaces, marble, brass and anything else that will help you step back in time to the twenties. A great example of twenties interior style is the FRITS golden tray. Perfect for placing a range of accessories on, and suitable for most rooms in the home. Go extravagant with the twenties in your home or keep it subtle with a few brass candlesticks, metallic accessories or a few mirrored furniture pieces.
4. Minimal furniture pieces
Structured and minimal furniture pieces are on trend this season. Whether this relates to a side table, shelves or a dining furniture set. Think thin wooden legs and metal structured frames. Combine with either minimal home accessories like glass vases and a single flower, or create a cosy atmosphere with thick knits and twenties style home accessories mentioned above to create a great contrast.
Get inspiration with our structured shelves and minimalistic coffee and end tables to start you off with this key autumnal trend.

5. Earthy colours
Earthy colours are very popular this season to bring a calming environment to the home. Beiges, sands and khaki greens are great for this trend and easy to style into your already existing interior scheme. The GEDSER sofa suite is a perfect example of earthy tones, as it displays soft materials in sandy colours. Also ideal to use for rugs, such as the natural BIRK rug and curtains for a subtle approach to this trend.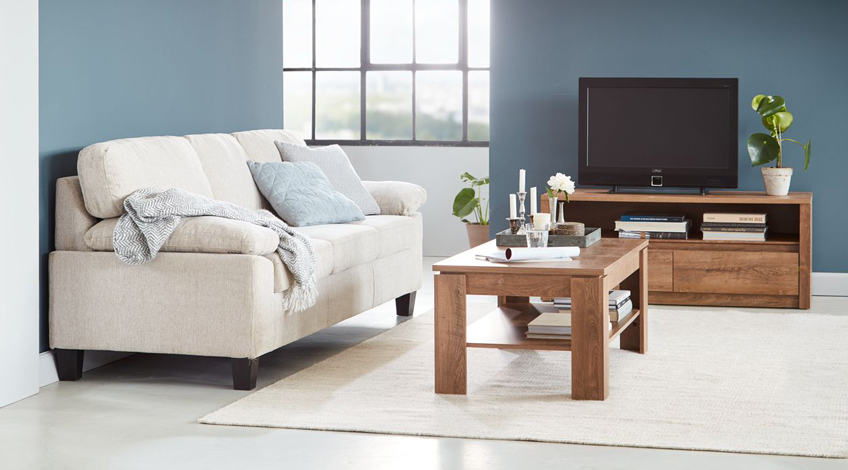 6. Upholstered Headboards
A trend which may seem a bit outdated but a piece of furniture which is definitely coming back for autumn and winter 2017 is the upholstered headboard. Headboards are an excellent way to add a bit of structure to your bedroom, and they can make a divan set look more complete. Upholstered headboards add style as well as practicality and structure. You can pick the headboard in many different colours, materials and even shapes, plus the upholstered style makes it even comfier to sit up in bed when reading a book or watching TV.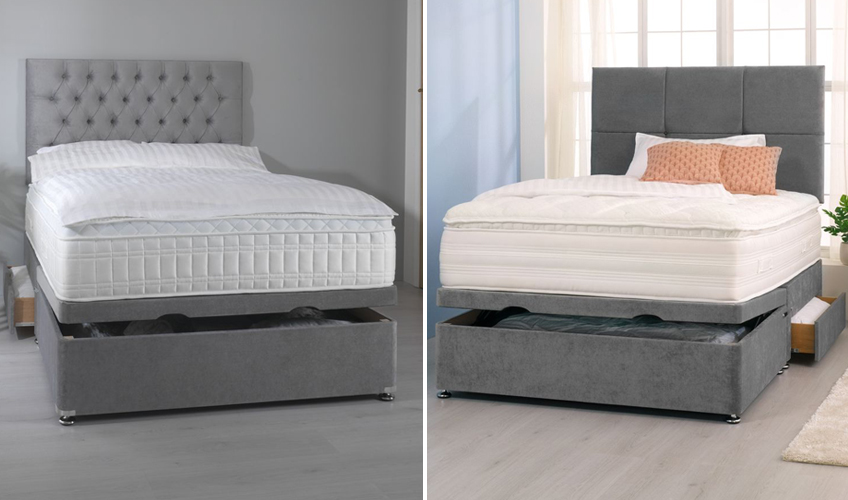 What do you think of this season's current interior trends? Comment in the box below.