When the weather is warm, we don't really want to go inside. We want to stay outside and make the most of the spring and summer months. One of the major current design trends involves bringing the indoors outdoors. To put it simply, decorate your patio or balcony like you are decorating your living room with comfortable furniture, decoration on your walls and textiles like throws and cushions.
 
Outdoor living made comfortable
As the British weather can never be too predictable it's useful to pick either indoor or outdoor furniture that you can use both inside and outside. When the summer has gone or if the rain starts to stick around, then you are going to be able to get the most use out of your outdoor furniture by using it in your living room. The chairs are typically lightweight, easy to move around, and created in styles that won't stick out in your home.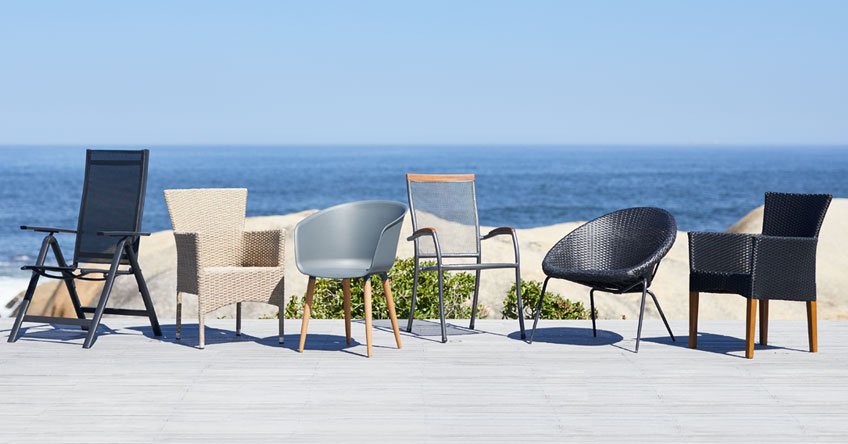 Table shapes
When picking a new garden set, think about the shape of the table. Do you prefer a round table that welcomes an informal and almost intimate atmosphere or do you need a square table with lots of room for your guests?
 
Accessorise to create a magic atmosphere
Most important is of course a table to put your food on and a space for you to create a pleasant outdoor dining party experience. But if you want to create an unforgettable evening, accessorise.

Lanterns are a must have - leave them on the floor, on the table or hang them in trees for a Midsummer look.
Add pretty vases, delicate candlesticks and neat planters, pretty much any item that you would include in your indoor decor. Then consider adding a warm throw for when the night gets chilly, a soft cushion for comfyness and a fringed tablecloth on the table.

As mother nature can be a little moody and both the warmth and the cold can spoil an otherwise wonderful summer's evening, set yourself up for success with both a parasol that can create shadow and perhaps a patio heater as a source of warmth.