Some say that the conversation flows more easily around a round table. This is also the case when it comes to outdoor dining tables. And the lively chat is just one of the benefits of a round garden table – read more in this blog post.  
Round garden tables for small spaces
The size of the garden table should match the space that you have available on the patio or balcony. If you don't have a lot of space, a round garden table can a better choice than a square or rectangular one. If the garden table is intended for a patio with a lot of traffic, the round version is also an excellent choice. The shape and the soft edges make it easier to get around it.
You and your guests will also sit closer to each other and it takes less efforts for everyone to be part of the conversation around the table. SANDVIG garden table has a diameter of 120 cm and is 74 cm high. It has an aluminum frame and the table top is out of artificial wood.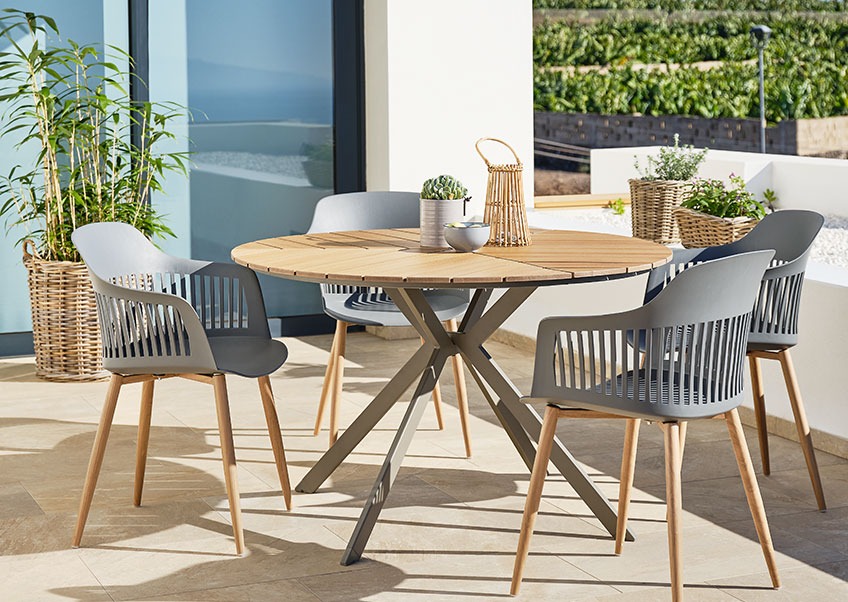 The right size of garden table also depends on how big your family is or how many guests you invite. RANGSTRUP garden table is available in two different sizes: with a diameter of 110 cm or 130 cm. The height is the same for both: 74 cm. It comes with either a table top in natural colour or in black, and with black or white aluminium legs.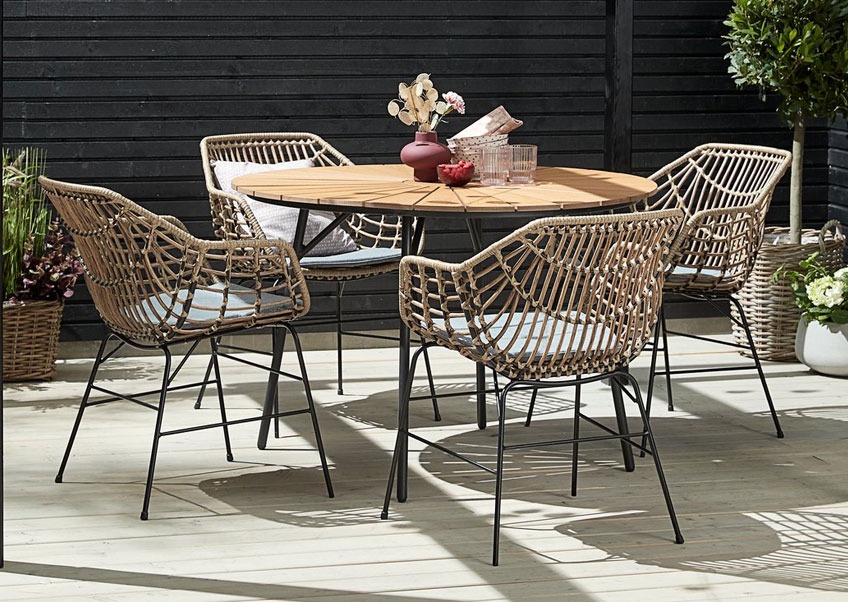 Pedestal garden table
A garden table on a centre base instead of four legs has even more benefits. You don't have to mind the legs when placing the garden chairs around it and the design is modern with a light expression. BLOKHUS bistro table has a diameter of 60 cm and is 70 cm high. It has a frame out of steel and a table top out of glass.