In a chaotic world, home is where we find balance and harmony. The subdued colours in the new Nordic Mood collection from JYSK will give balance to your home and inspire you to relax.
The collection fits the ongoing trend with homemade, natural, and crafted looks. For instance, the JO stoneware bowl has a crafted expression and the wooden tray GERNER is a beautiful example of the natural look that contrasts the more delicately looking ANDERS glass mugs in a very stylish way.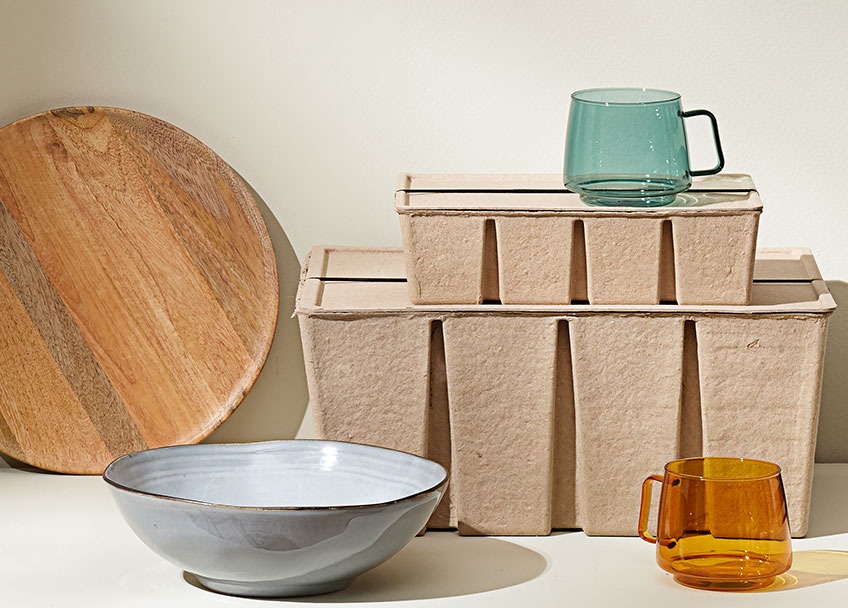 In the new collection, sustainability is also in focus. The BJORK storage boxes are made of recycled paper and are available in two different sizes for different storage purposes. JYSK is also introducing new shopping bags called NILS that are made from polyester and recycled cotton. NILS is available in anthracite grey, army green and terracotta.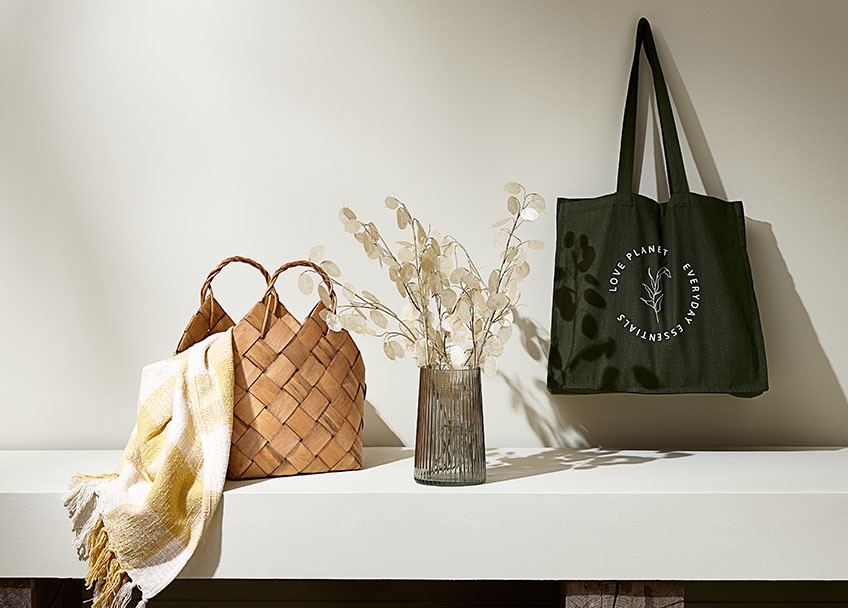 NILS is a very spacious shopping bag that can be used for many purposes. The logo on the bag is JYSK's new sustainable logo called LOVE PLANET – EVERYDAY ESSENTIALS.
Part of this Nordic Mood collection is also the KEJSERKRONE rug that is made from recycled leather leftovers and brings cosiness into your hall or your kitchen.