In the upcoming Nordic Mood collection, the focus is on combining colourful small furniture with calm colours, which together create an interesting Scandinavian aesthetic.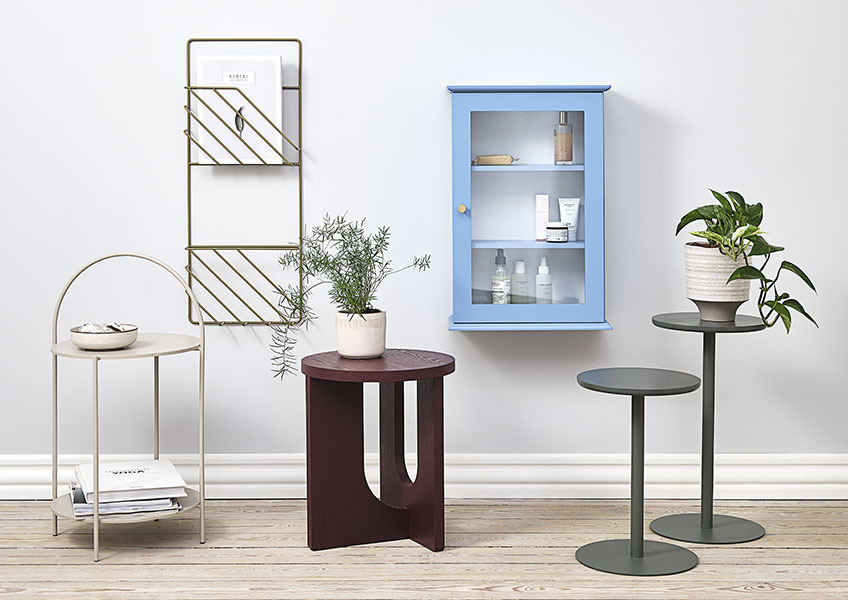 "With this Nordic Mood collection, we have focused on adding elements of colour to the home. I believe that colourful choices are gaining more and more traction in interior design. We become more courageous and dare to throw ourselves into new things – and small furniture is an easy way to add some colour to your home. At the same time, we have worked with neutral tones such as white and beige with a few details in black to maintain the calm Scandinavian aesthetic," says Rikke Høst, who is Category Buyer at JYSK.
MALLING wall cabinet in new trendy colour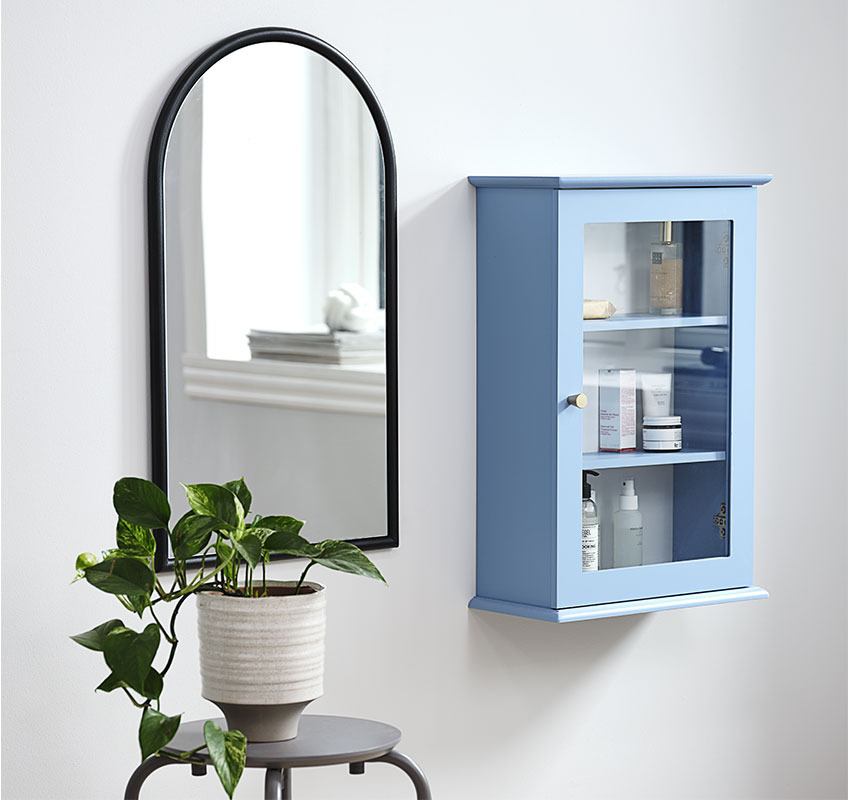 This season we introduce our customer favourite MALLING in a new delicious blue colour. The small wall cabinet is popular – and we understand why. Use it to display small decorative items like beach stones, figures made by the children or fine flea finds. MALLING also looks great when styled with beauty products and jewellery.
Trendy end table ARCH
The ARCH end table is very on-trend. The round shapes, the visible structure from the oak and the deep burgundy colour make ARCH an eye-catching end table. The colour goes well with both gentle pastels and more vibrant colours making it easy to incorporate into your interior design.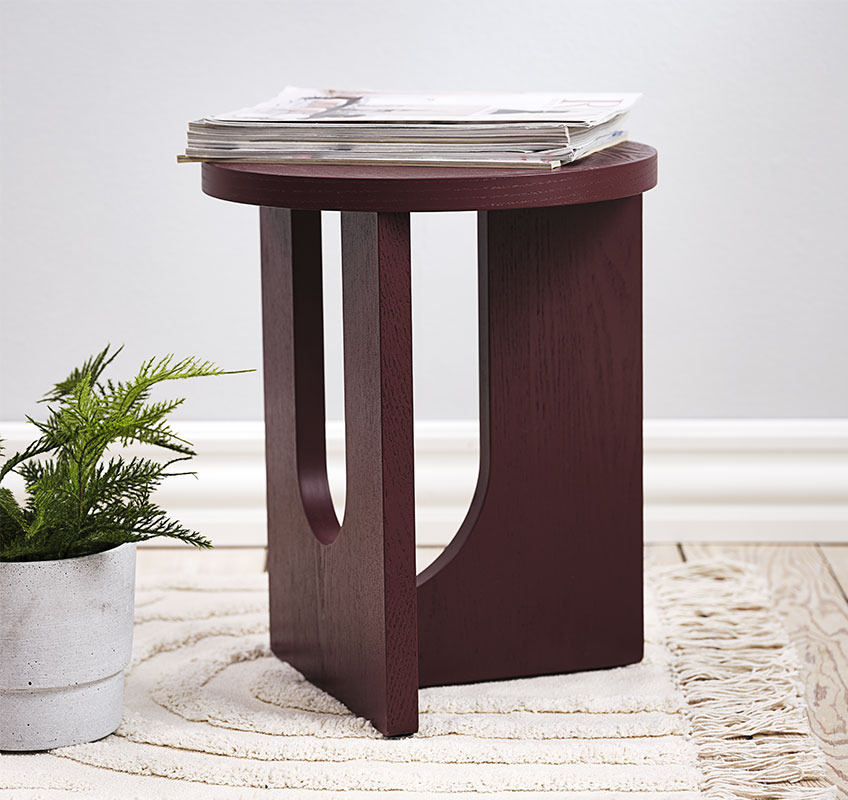 Small multifunctional furniture
In this collection, we also introduce small pieces of furniture that are great for an easy home update. The items are multifunctional and can be combined with your existing furniture for a new look.
The HALBY end table is also very on-trend this season with its round shapes. The neutral colour makes it easy to integrate into your décor and can be used in several rooms. Use it next to an armchair or sofa or in the entrance, bedroom or living room – the options are endless.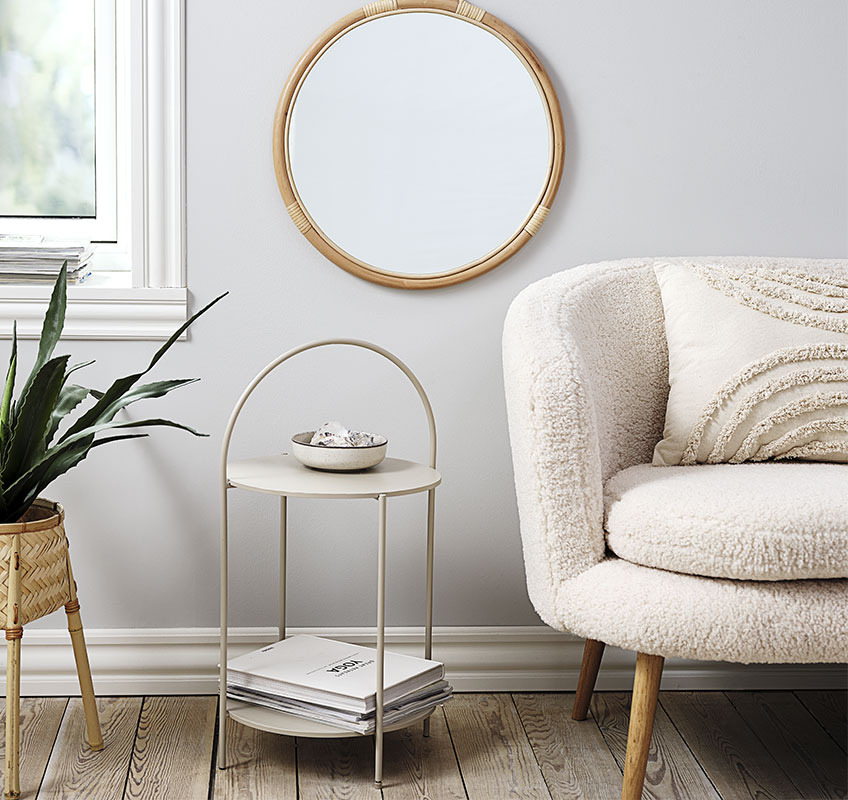 The same goes for the STAND IN flower stand. Use it for flowers, green plants or to light up a dark corner with a table lamp.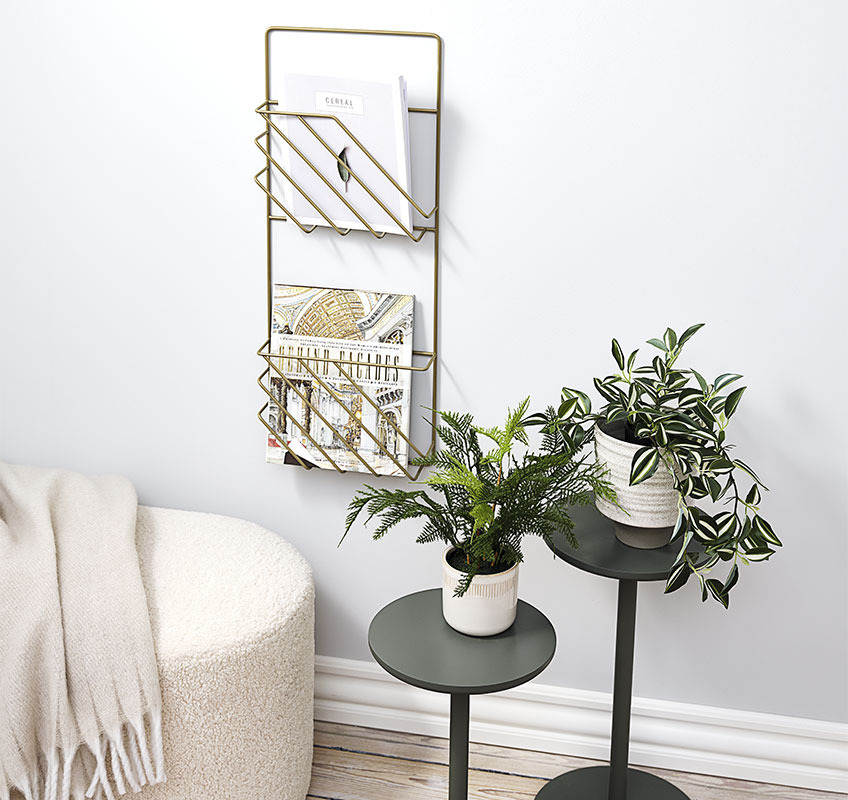 The MAGSTRUP magazine holder in gold is a beautiful decorative storage solution. Use it for magazines in the living room and bedroom or to display your favourite cookbooks in the kitchen. MAGSTRUP is a great design piece that utilizes wall space in a decorative way.
Decorative kitchen storage
Upgrade your kitchen with unique small furniture. JUKKERUP trolley is perfect for decorative storage in the kitchen. Style it with herbs, oils and spices and give your kitchen a personal touch.
Ceramic mugs with a crafted look are trending and by mixing and matching different designs you get a very personal and unique table setting. The new wall shelf TOLNE allows you to display your favourite mugs. Play with colours and designs and add some colour and a personal touch to your kitchen in an easy way.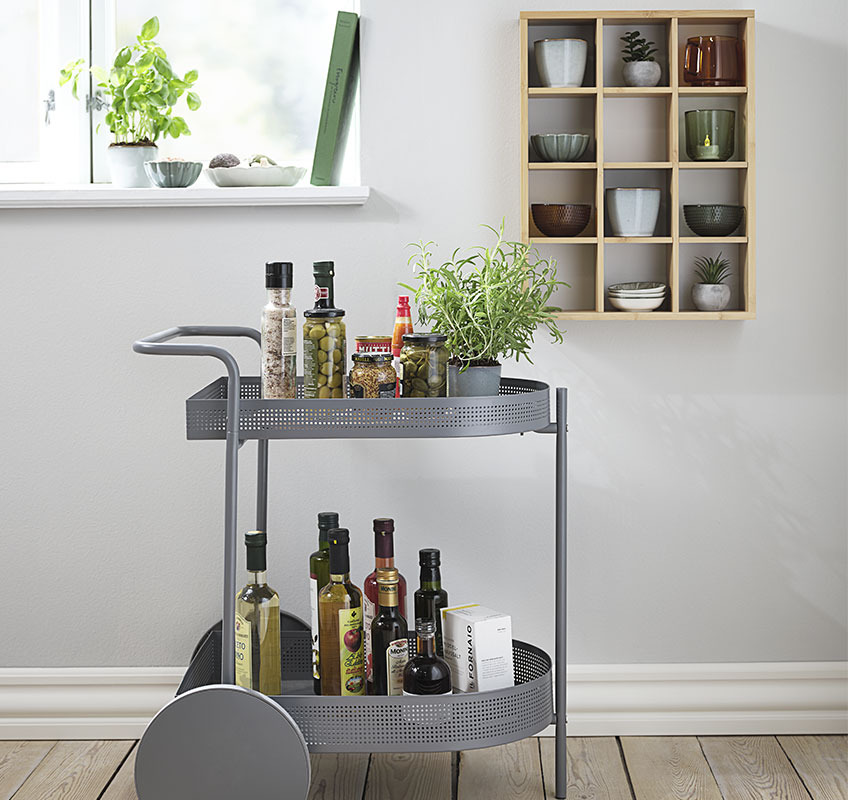 Both JUKKERUP and TOLNE can be used in rooms other than the kitchen. Place the JUKKERUP trolley in the living room as a modern bar table or use it as a moveable end table. TOLNE in bamboo is also great for displaying decorative items, perfumes, makeup, or jewellery boxes.
The Nordic Mood collection is available in our stores and on JYSK.ie from July 26th.