Do you need ideas to design a multi-functional room, then read this blog post. Furthermore, you can also see which items our stylist recommends.
Nordic Boheme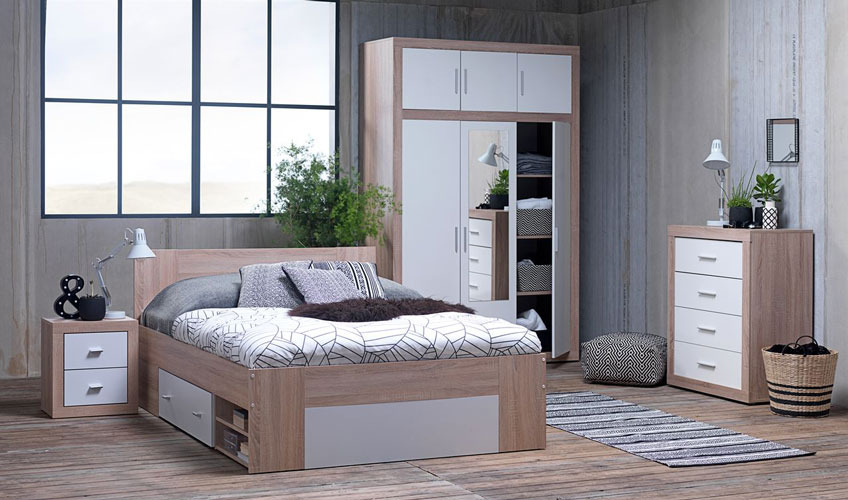 This room combines a bedroom with a practical wardrobe area. The room is characterised by Nordic design mixed with casual details that provides a relaxed atmosphere. The bed and the wardrobe are of course the most important pieces of furniture, but when you add small furniture like a bedside table or a basket, you get a flexible arrangement that you can adjust to your needs.
Our stylist recommends the FAVRBO wardrobe as it combines an oak frame with white doors in a smart design. The wardrobe has a functional interior with three spacious top sections. It also has a mirror on one of the doors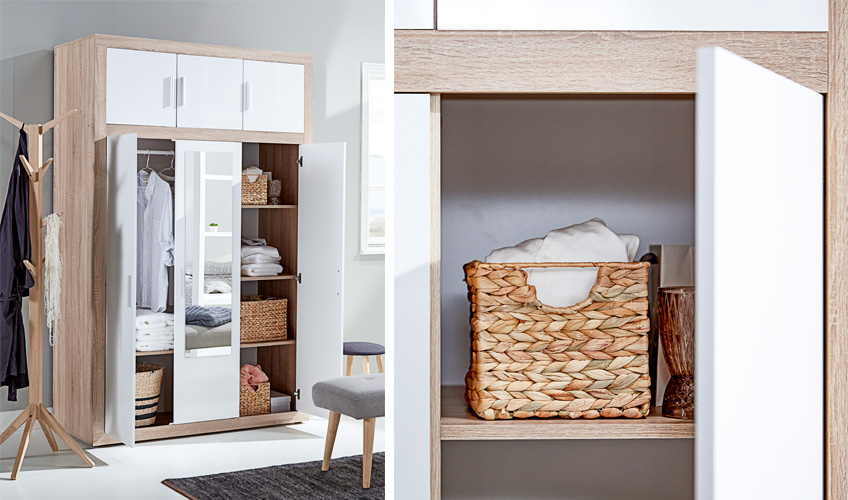 Classic Retro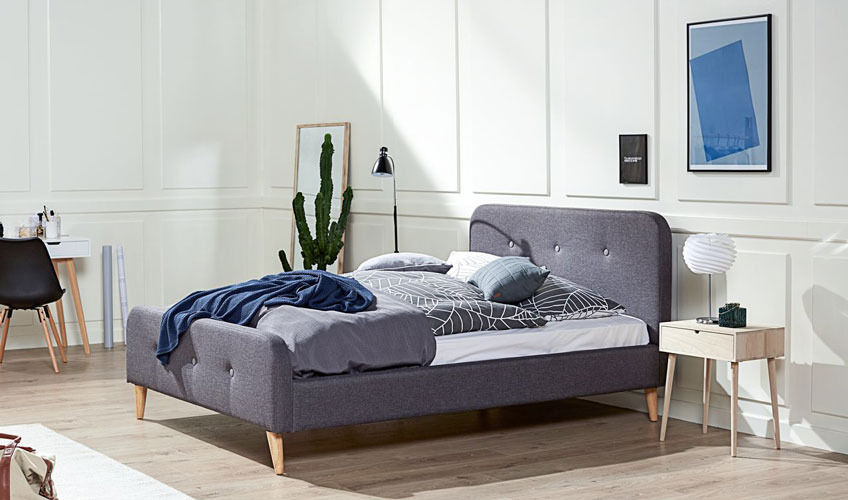 This room combines your bedroom, office and lounge in one and also offers storage space. The room is designed with a upholstered KONGSBERG bed frame with upholstered retro buttons. The bedside table and desk express the classic and Nordic style with the light, rounded wooden legs.
Industrial Modern

Industrial Modern is an urban, raw and functional living space with lounge area. Industrial materials like wood and metal are mixed with soft textiles styled in a casual way. Metal legs also contribute to a unique look.
Our stylist recommends the Coffee table STEGE as it has a high gloss finish with contrasting metal legs. The metal legs contribute to an industrial look and the table is perfect for accessories or practical use.