Get more out of summer, with the right choice of garden furniture. Garden furniture is available in many different materials that may be confusingly similar. In this guide you will gain insight into what you should pay attention to and what options you have, so you can make the right choice when you need to buy new outdoor furniture.
Comfort
Garden furniture should be comfortable to sit in, even for several hours at a time. The garden chair must ensure support for both your back and legs. The height of the garden furniture also plays a significant role and should be considered to ensure the best support for your body so that you can relax. For example, do the arms of the chair have a height that supports your forearm? You should spend plenty of time to try the furniture before purchasing, so that you get a real sense of comfort, both in the short and longer term.
Functionality
Is your furniture fit for the purpose you have in mind for it? It's convenient to have furniture that can be stacked or folded so that is uses as little space as possible. Additionally, it may be practical to check whether the garden chairs can be pushed under the garden table, therefore providing you with more space when not in use.
Maintenance requirements
Maintenance-free garden furniture is ideal, therefore consider the material when you buy your garden furniture. There can be large differences in the amount of maintenance each material requires.
Take a look at the different garden furniture materials below in our assortment at JYSK:
Garden furniture in artwood
The Jutlandia artificial wood series is maintenance free and weather resistant and can be left outside all year round. Artwood is a UV-protected material with beautiful wooden structure and strength. It combines design, functionality and durability. The furniture is also easy to clean with soap and water.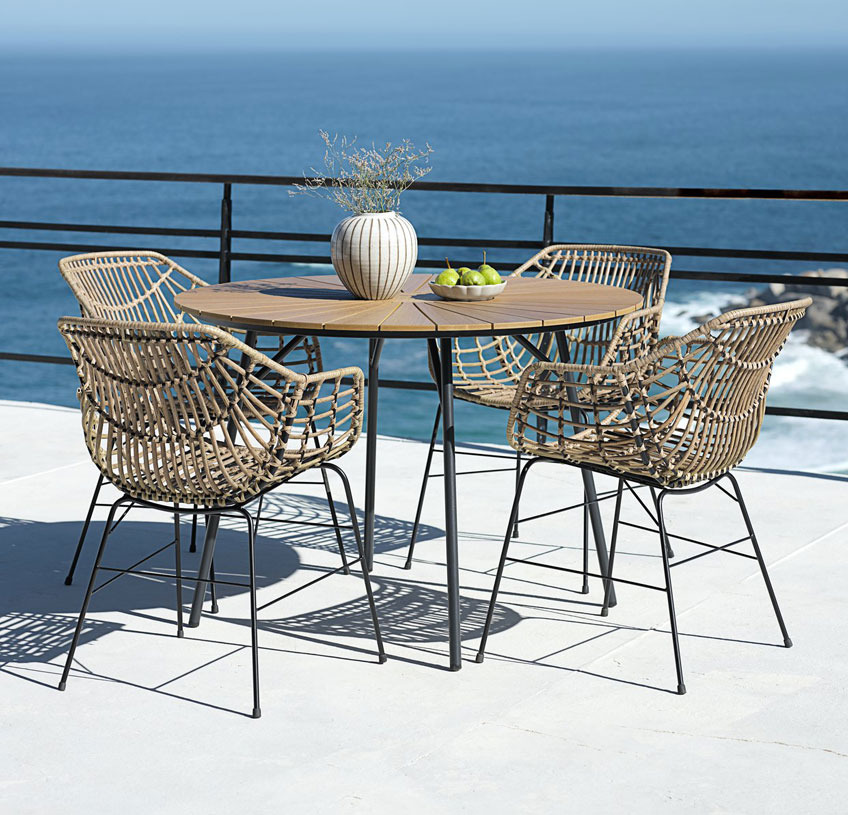 Garden furniture in aluminium
The Jutlandia Aluminium series is maintenance-free and weather resistant and can be left outside all year round. All of our aluminum furniture has a quality coating that effectively protects against scratches and stains. Garden furniture made of aluminum is light and therefore easy to move. The furniture can be cleaned easily with soap and water.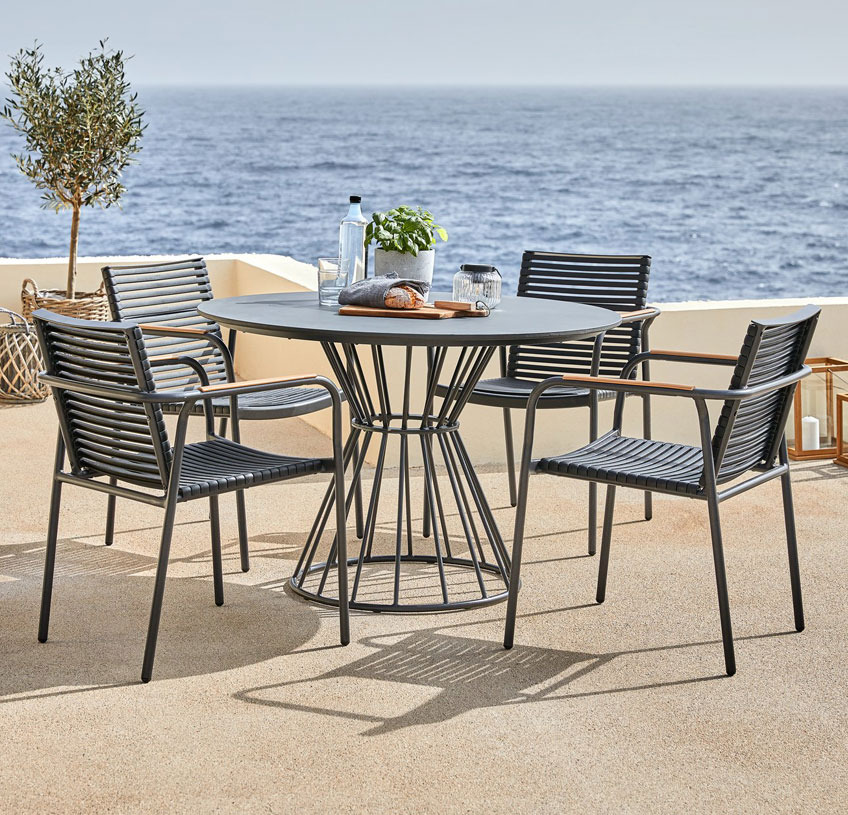 Garden furniture in hardwood
The Jutlandia Hardwood series is sturdy furniture in classic Scandinavian design. All of our wooden garden furniture is FSC®-certified. This means that the furniture is made of wood from sustainable forestry, ensuring decent conditions for wild animals and humans. The oiled hardwood lends itself well to the Danish weather, but you can extend the life of your wooden furniture by treating it with oil.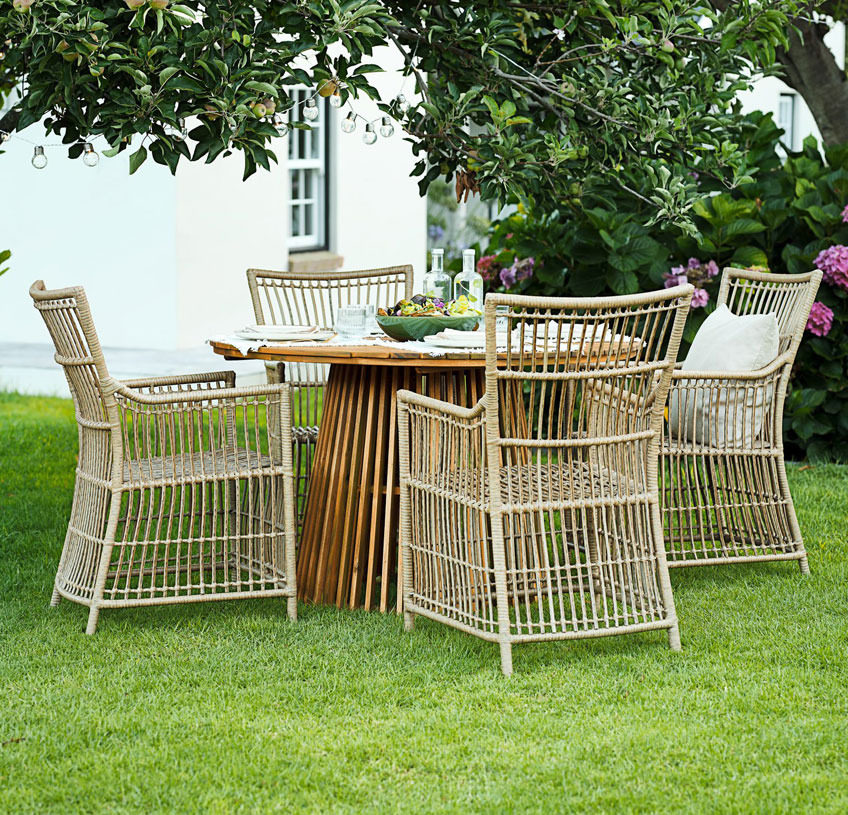 Garden furniture in plastic
With plastic garden furniture, you can get furniture at a low price without compromising on quality and comfort. Plastic furniture is made of UV-protected polypropylene. This is a clean and very strong type of plastic which does not develop grey scale stains and retains its original colour for many years. The furniture can easily be cleaned with soap and water.
Garden furniture in other materials
Rattan and fiberstone are examples of other materials that are often used for garden furniture. Natural rattan can be cleaned with a stiff brush or a vacuum cleaner which will suffice in a lot of cases. Fiberstone can be cleaned with a solution of warm water and soap. Both rattan and fiberstone furniture change their appearance as you use them and after some time no two pieces will look exactly the same.