Before you choose your new garden planter, consider where the container will be located so that you are sure to select the proper size, shape, material, and style. Let us guide you through so you can make the right choice.
Garden planter size
First consider what plants you want on your balcony or patio, and how big they are and can possibly get. It is a good idea to start with a planter that is larger than the plant, so it has room to grow.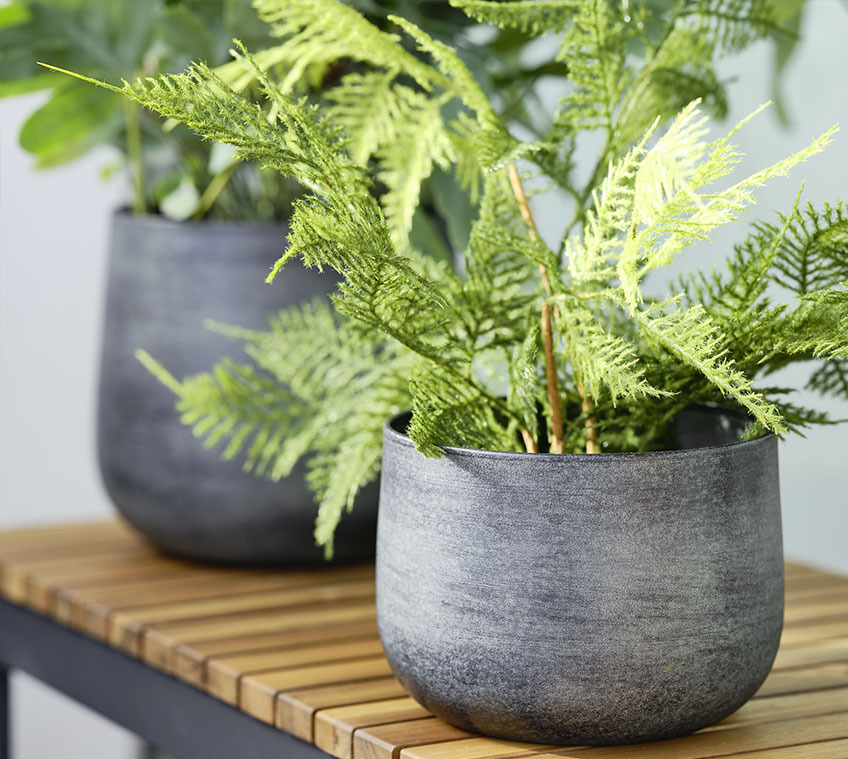 Also think about the roots of the plant. They typically need space similar to the size of the plant over ground.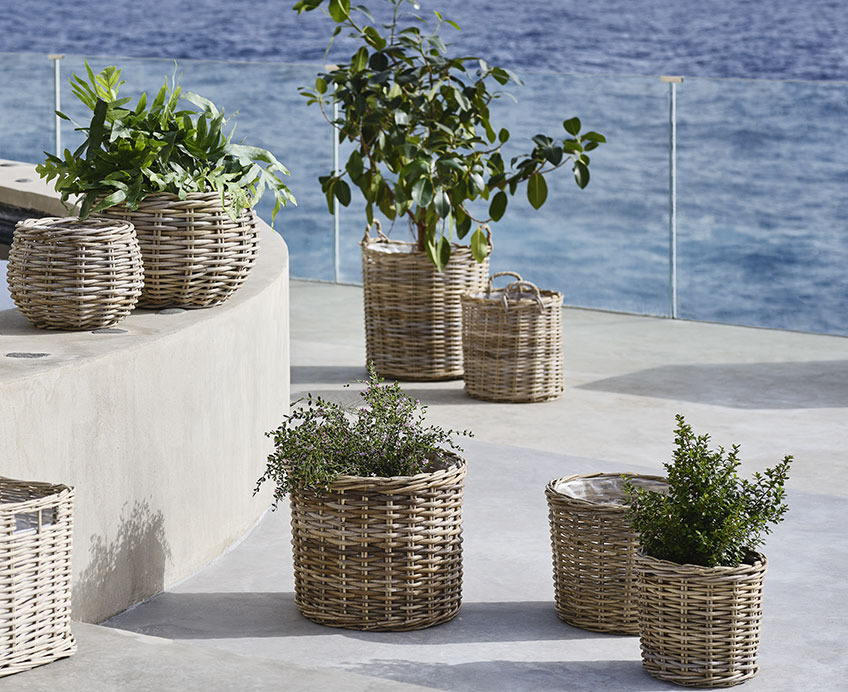 Garden planter shape
Square garden planters allow you to arrange your pots neatly. You can use them to line a pathway, or to mark a specific area on the patio or an entrance. Square garden planters can be placed very close to one another, which makes it easier to water the plants without spilling.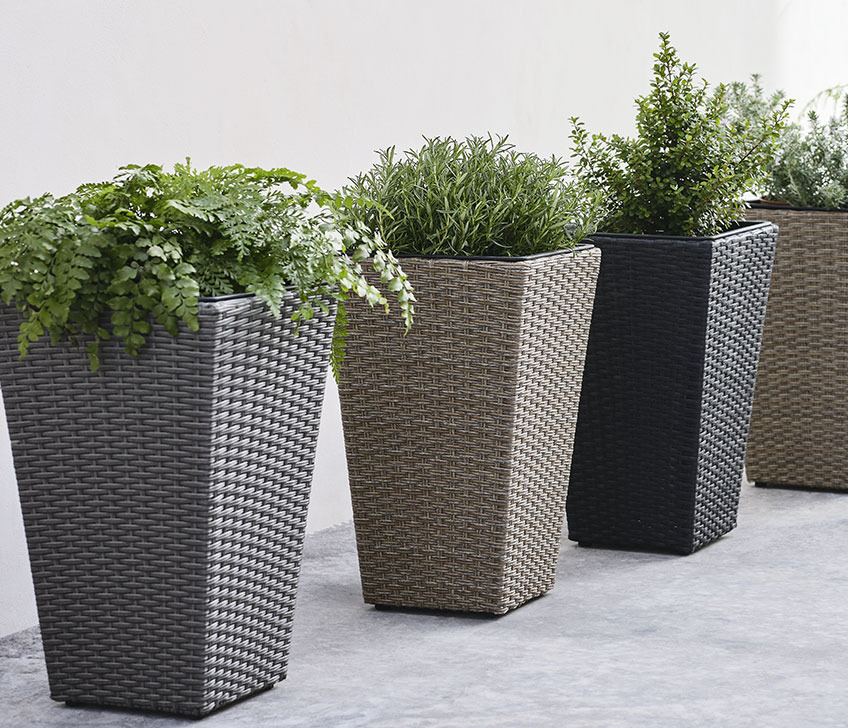 Raised planters can create a modern, light, and airy expression on your patio or balcony. They are ideal for plants with long leaves or vines such as ivy because the plant can grow for a long period before it meets the floor.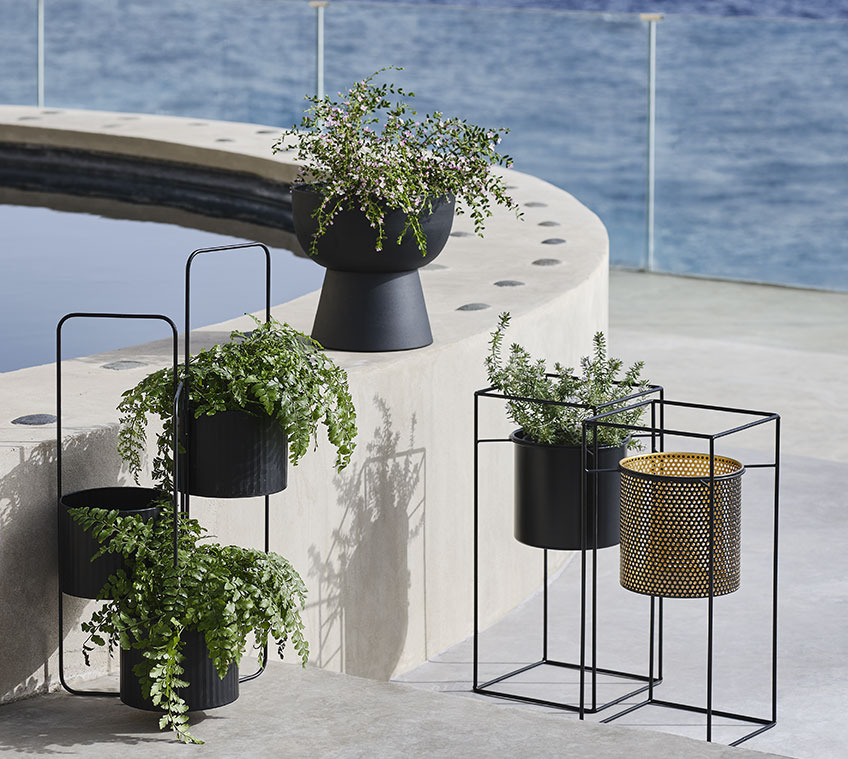 Planters with a narrow mouth tend to retain moisture, preventing the plant from drying out. However, they can be a bit difficult to handle when you want to transplant the plant.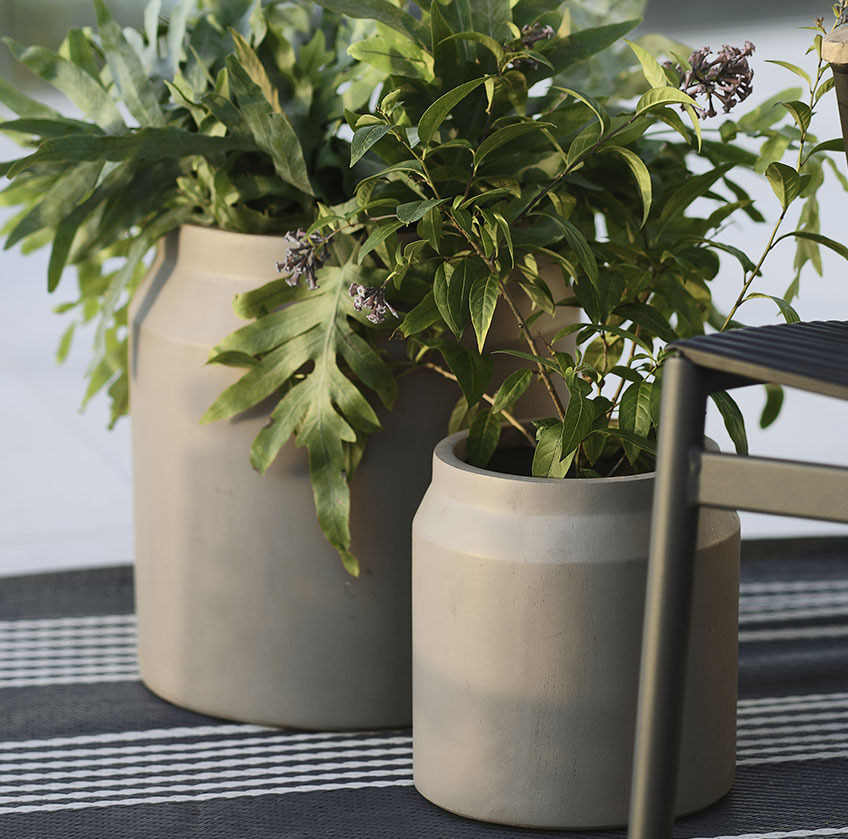 Garden planter material
The garden planter material is crucial to the weight of the garden planter. Do you plan to move the planters around on your patio or balcony? In that case it is a good idea to get some planters that are light weight, such as wicker or plastic.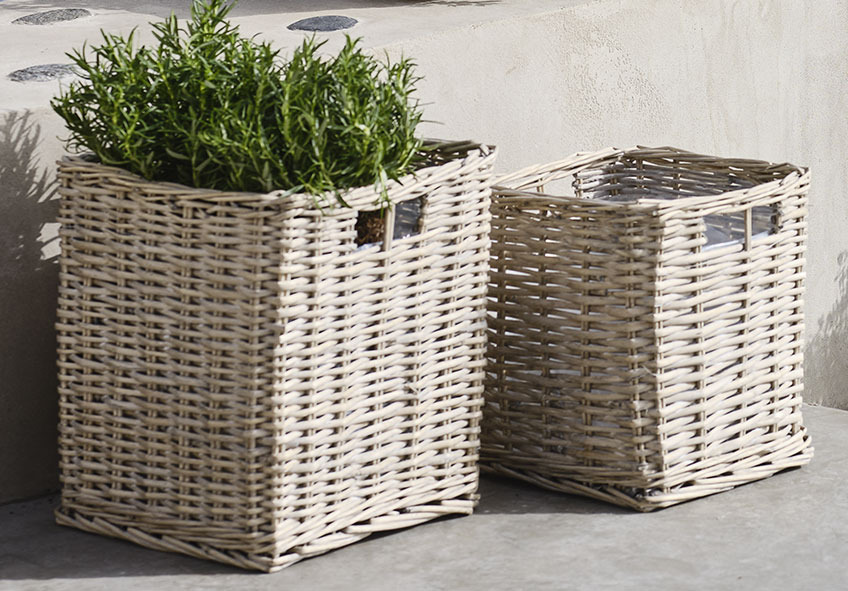 If it is very windy where you live, or if you have children that play on the patio or balcony, consider some garden planters that are heavier and harder to knock over.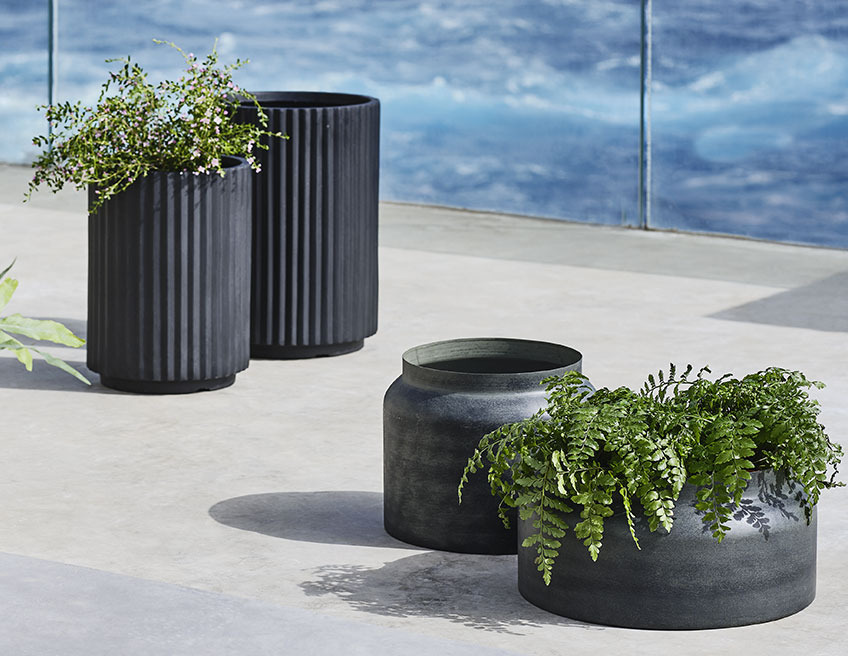 Garden planter height
Tall planters can be easier to water and can also be used as "room dividers", that can separate a lounge area from a dining area or a play area. With tall garden planters, you can create a cosy little nook, sheltered from the wind.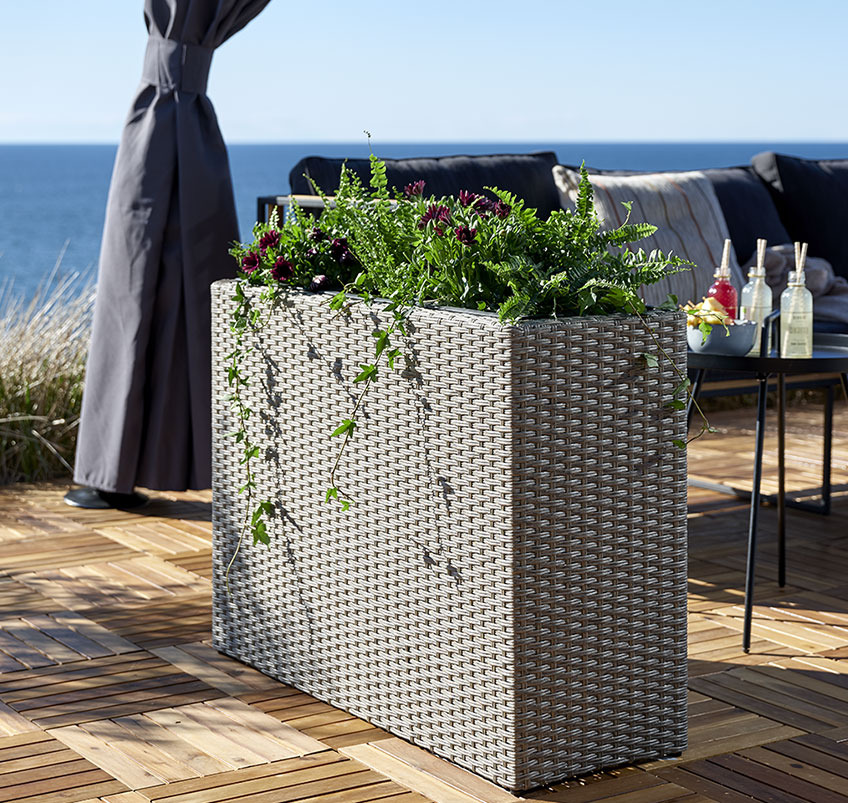 Garden planter style
Planters and plants are the icing on the cake when it comes to your patio or balcony décor. They create a vibrant, dynamic look, and if you mix and match your garden planters, you can contribute even more to this expression.