You don't have to change everything in your home to create a cosy and warm Christmas atmosphere. You can easily combine your all year décor with traditional Christmas elves, red cushions and golden knick-knack.
Christmas is the season of joy and a holiday, filled with indoor activities. Therefore, it is also important to create a Christmas atmosphere at home that invites to get-togethers.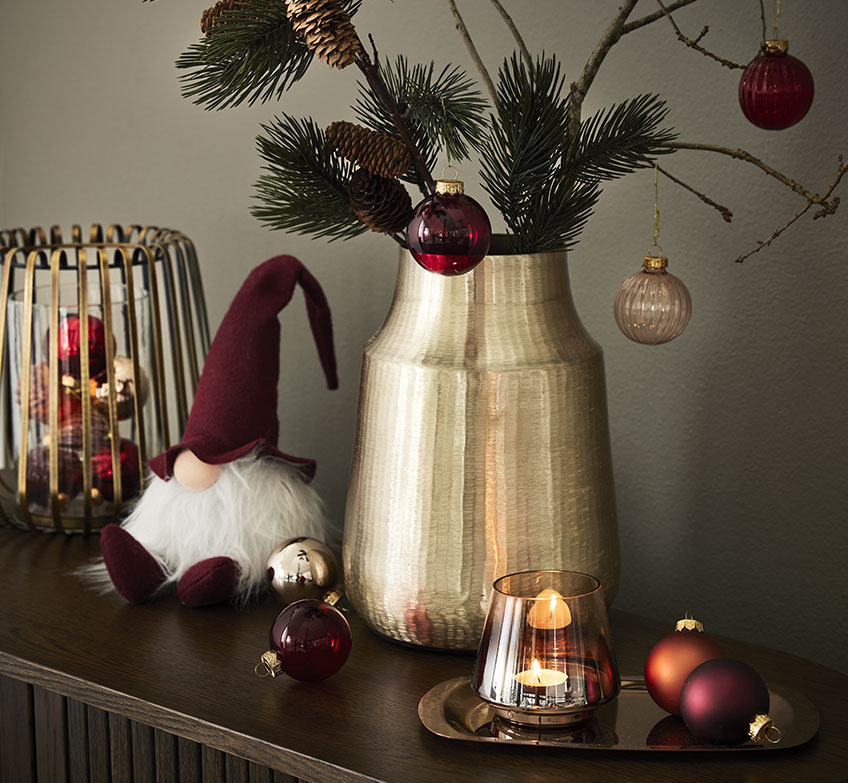 You can decorate for Christmas with just a few changes, as the new Nordic Mood collection combines items that can be used all year round with elements that create a cosy, warm Christmas atmosphere, so you can enjoy the festive season with your loved ones.
"The ELDARIT candlesticks can, in themselves, be used all year round, but if they are combined with candles in warm Christmas colours, they suddenly oozes Christmas spirit. The organic shapes and the rustic materials mixed with the warm colours create a cosy Christmas decor," says Tina Nymann, Category Buyer at JYSK.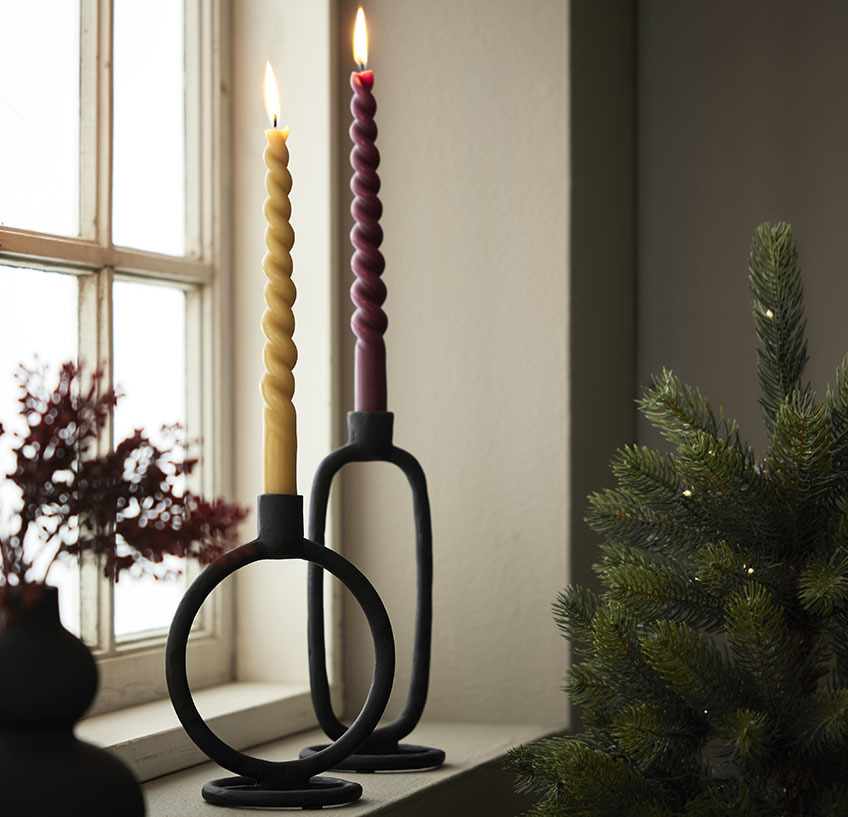 With Christmas comes also glitter and gold. Why not style the MALIAS golden vase with the GAVE artificial flower end enjoy the shimmer effect and the warm look.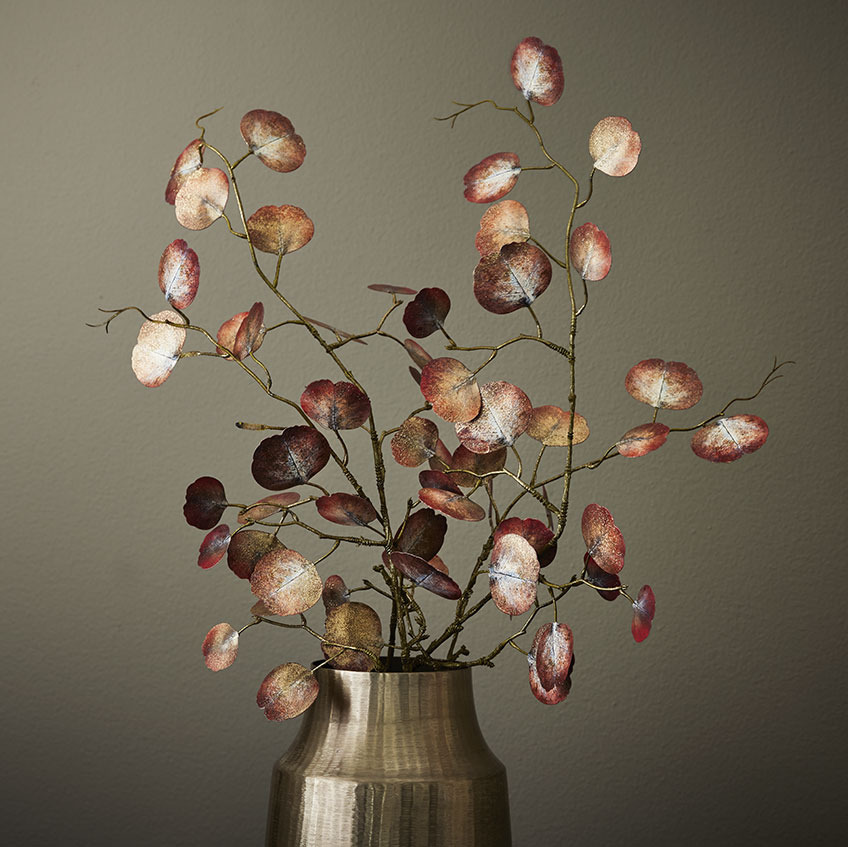 Traditional Christmas with a modern look
Christmas elves of course also belong in your December décor. The new Nordic Mood collection has a modern take on the traditional Christmas elf with a grey hat pulled over the eyes, that it fits in with any interior decor.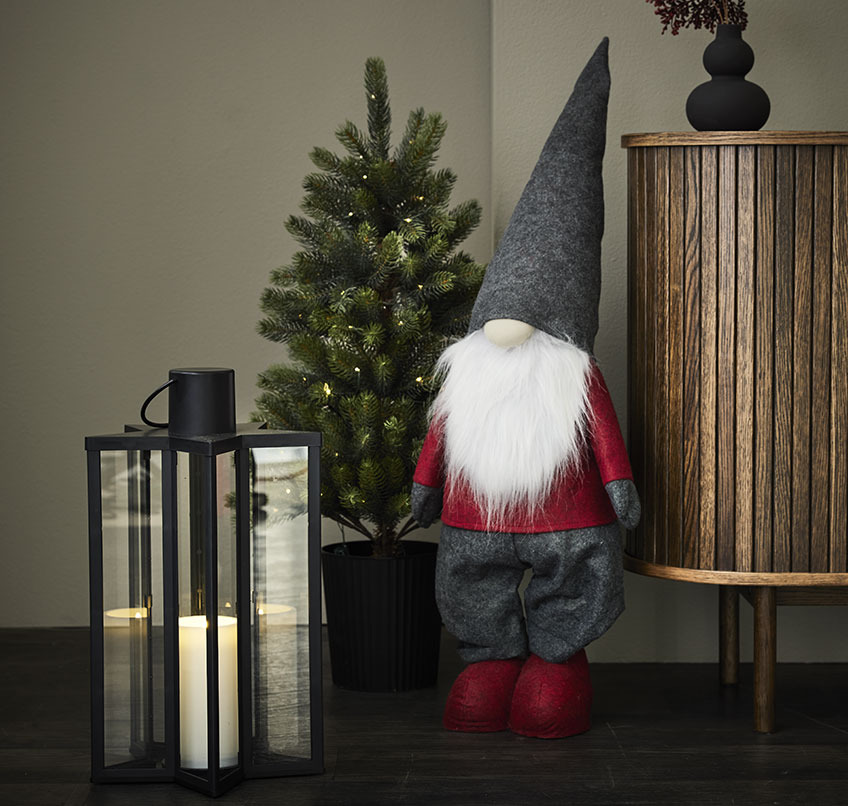 "Christmas elves belong in December. So, we wanted an elf in the collection that fits in with modern decor. The HALM Christmas elf is a good example of how an elf can fit into most homes. The calm red and grey colours radiate warmth, and the telescopic legs make it easy to adjust the height and give the Christmas elf different expressions," says Tina Nymann.
The warm Christmas atmosphere can also be created with decorative cushions and throws. The warm TRILOBIT quilted blanket and the RIND cushion with gold-embroidered stars create a cosy Christmas atmosphere.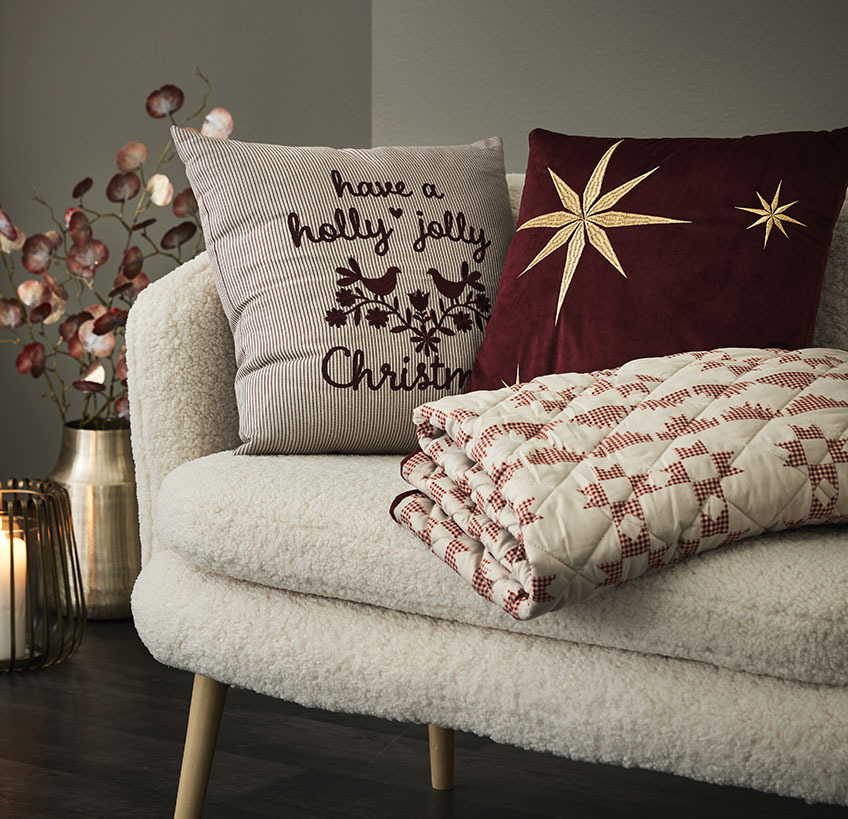 This collection will be for sale during October in all JYSK stores and online at JYSK.ie.