Rikke Høst is passionate about both design and quality – two key areas in her position as a Range Manager within Indoor Furniture at JYSK. That is why we have asked her about her 3 favourites among our assortment: "A very popular trend this season is walI storage solutions that are equally practical and decorative. Therefore, I want to highlight three pieces of furniture for wall storage that fits this trend. Three different solutions – but all with a focus on interesting design," Rikke begins.  
RIBE AND LOOK IN WALL CABINETS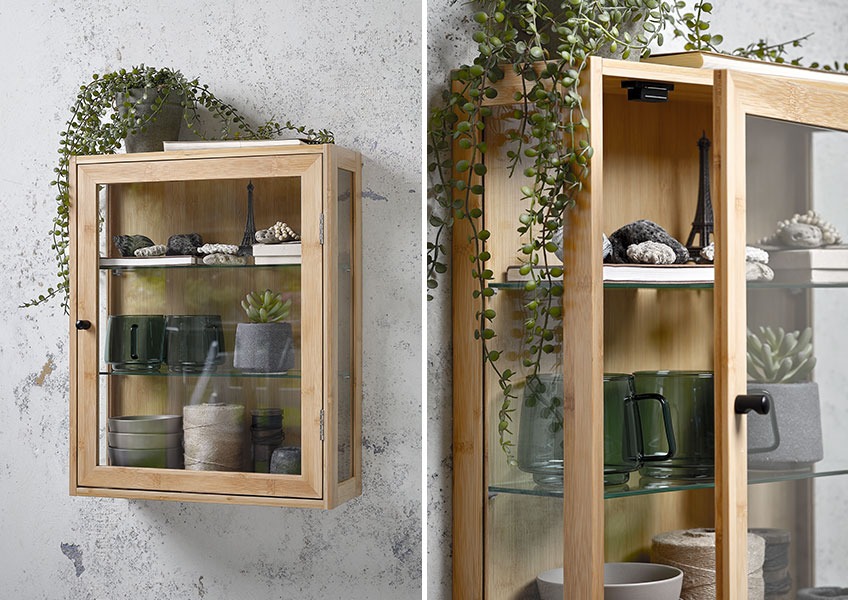 "Our wall cabinet, RIBE, is a new version of our very popular wall cabinet TREND from last year. By popular demand we brought the decorative and practical cabinet back - but under a new name. RIBE is sure to attract attention and it is perfect to display your favourite items," Rikke says. "The design is super modern and will fit in most homes. The cabinet has glass in the front and the sides giving it a light and elegant expression. Use RIBE in the kitchen to display your decorative kitchenware or in the living room to showcase decorative ornaments – the possibilities are endless," says Rikke and goes on to describe her next favourite: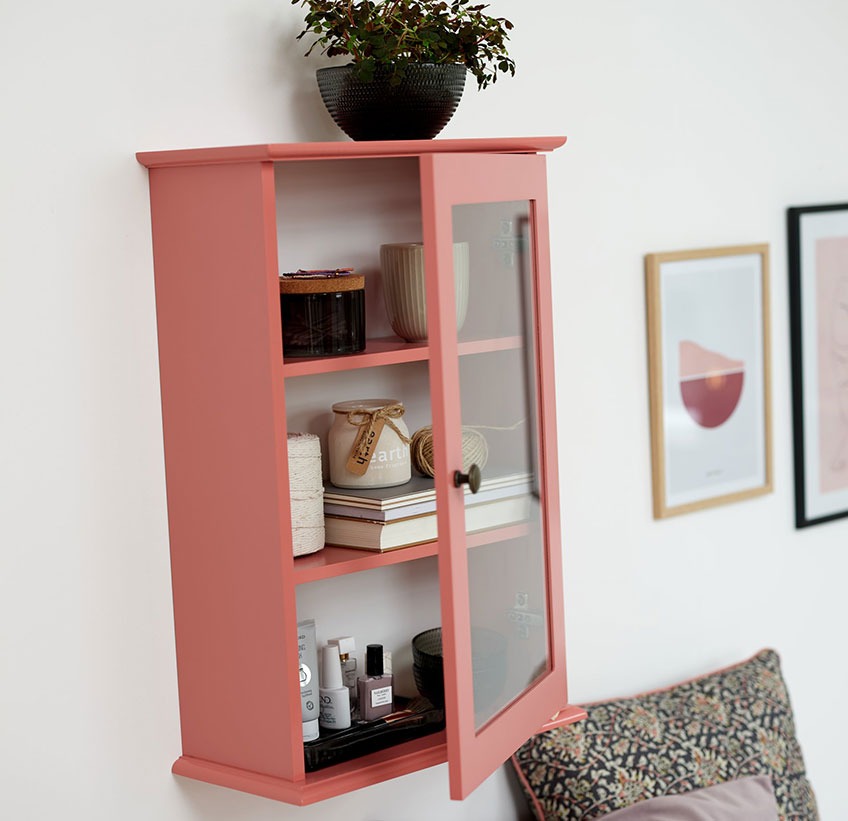 "Our other wall cabinet LOOK IN is similar to the RIBE cabinet but with a different vibe. LOOK IN has a beautiful, dusty rose colour that instantly gives the room a splash of colour. It is perfect in the bedroom to display perfumes, jewellery, and makeup but also good as a decorative and functional element in other rooms. Our small wall cabinets are popular, and it is easy to understand why," says Rikke before she starts highlighting the characteristics of her final favourite in the new JYSK assortment within small furniture.
KETTINGE wall mounted shelf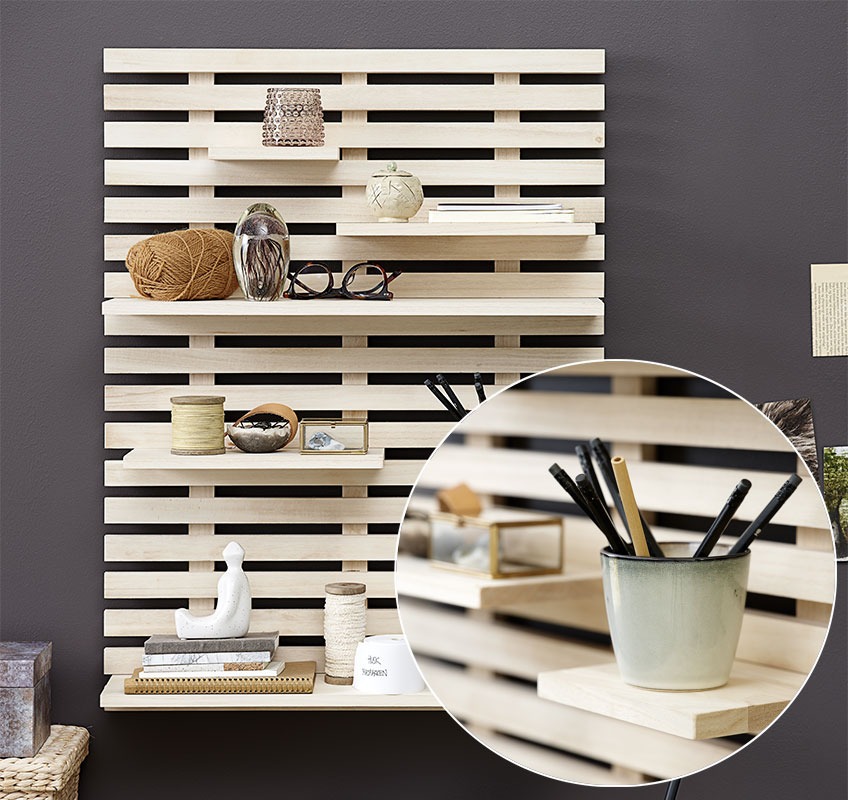 "I find that the KETTINGE wall shelf has a fun and different expression. Making it stand out without being overwhelming," says Rikke. "Display your favourite books or use it to showcase your vases or other decorative pieces. The shelf can also be used in your home office to organize and store stationery. This shelving unit consists of 6 smaller shelves in different sizes. With its simple design, it can fit into any room in your home no matter what style it is."
Also have a look at our buyer's favourite décor.