Your balcony or patio, are two perfect placed to relax on when the sun is shining. It doesn't matter how big or small your outdoor space is – there are still many ways to spruce it up, but how do you do that? Read on to see simple and inexpensive ways to decorate your balcony and patio.
1. Make room for a nice dinner
2. Add a soft touch with cushions and throws
3. Close to nature with plants
4. A carpet – the overlooked accessory

Make room for a nice dinner
First of all you need a place to sit or lay down. If your balcony or patio has enough space for a sun lounger, it would be a great idea to purchase one. If you don't have too much space then you may consider at least one comfortable lounge chair. It's even better if you choose a bistro set with two chairs and a small table, so that you can dine in the sun.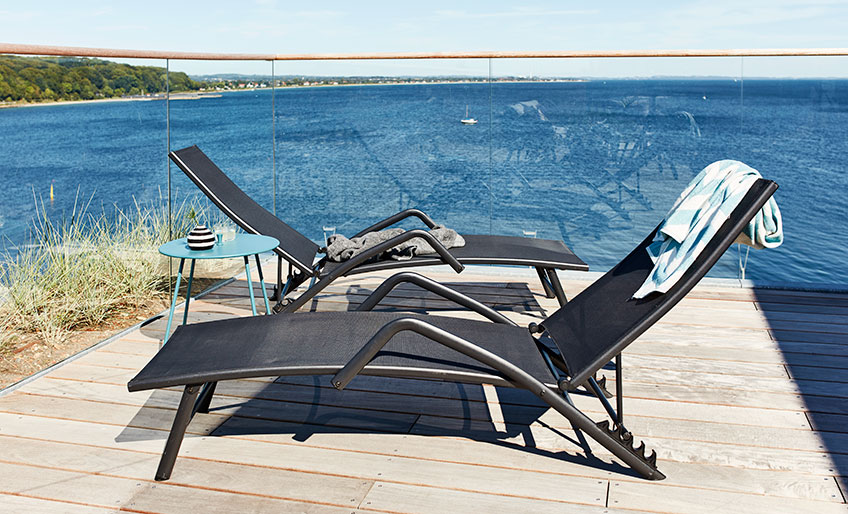 Add a soft touch with cushions and throws
Remember to add soft cushions and throws to create a cosy feel during the summer evenings. This will also add to the Hygge ambiance.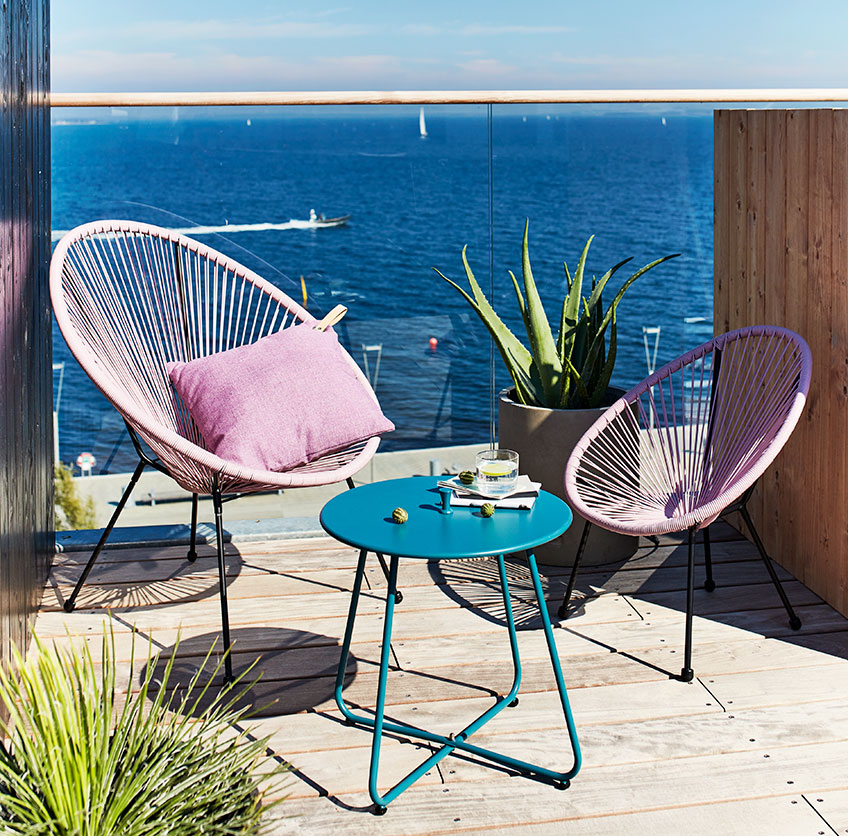 Close to nature with plants
What else to have in your outdoor space? Plants. It's almost impossible to have too many plants on your balcony or patio, as they make the space feel more vivid and they bring you closer to nature. Remember to water your plants on a regular basis to keep them looking fresh. However, if this seems like something you may forget, perhaps consider artificial plants. They add life to your balcony without any effort or stress.
We have wide assortment of pots especially designed for the balcony. This season it's very trendy to lift your plants so if why not consider if you have the space for a flower pot on a stand or a hanging flower pot.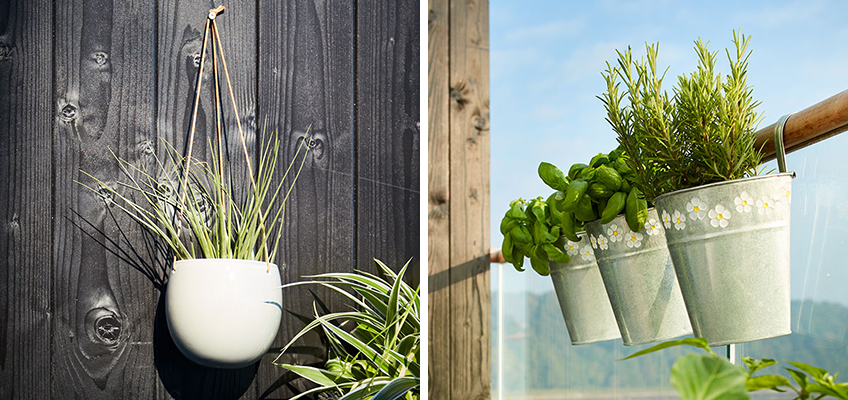 A carpet - the overlooked accessory
An overlooked detail on balconies and patios is the use of rugs and carpets. Normally we think that carpets are only for indoor use, but a selection of our carpets can also be used outdoor. A soft carpet makes your balcony feel like a living room and it gives a better integration with the rest of your home. Just remember to bring it in the house if it starts raining.
No storage
When you want to make your outdoor spaces a place worth spending time, you have to make sure that you don't use it for storage. If your balcony is crammed full of lots of household items you don't use, then chances are that you won't want to spend time relaxing outside. Perhaps invest in some simple storage solutions, from hallway cabinets to plastic boxes, so that your balcony and patio are both free outdoor relaxing paradises.