Find the décor trend that matches your personality
At JYSK we are thrilled to present to you our three new indoor season trends: THE THINKER, CREATIVE MIND and HUMAN NATURE. Three trends with both new arrivals and classic JYSK products in beautiful, new settings.

Go explore or take this quiz to find out which one matches your preferences. Grab a piece of paper and a pen and note your answer to each of the following seven questions. By the end you will know what trend fits your personality.
 
1. When I spend time with friends, we:
A: Discuss serious topics
B: Play fun games
C: Go on spectacular hikes
 
2. My favorite smell is:
A: The distinct smell of books and libraries
B: The beautiful smell of flowers
C: The fresh and earthy smell of a forest
 
3. When I spend time alone, I prefer to:
A: Read a book or get lost in thoughts
B: Do hobby projects like patchwork or painting
C: Take care of my (indoor) garden
 
4. My dream travel destination is:
A: Virginia Woolf's house in England
B: Back in time to the 70's
C: Nordkapp in Norway
5. My favorite sport is:
A: Is chess a kind of sport?
B: I'm not a competitive person
C: Anything outdoors
6. My favorite time of year is:
A: Winter – a great excuse for staying in
B: Springtime – the first sight of butterflies and budding flowers makes me smile
C: No favorite – there is no bad weather, only wrong clothing
7. My favorite sound is:
A: Silence
B: Exotic sitar music 
C: Birds singing and wind blowing through the trees
Are you a thinker, a creative soul or a nature lover?
Did you get more A's than B's and C's, then check out the trend that we call THE THINKER.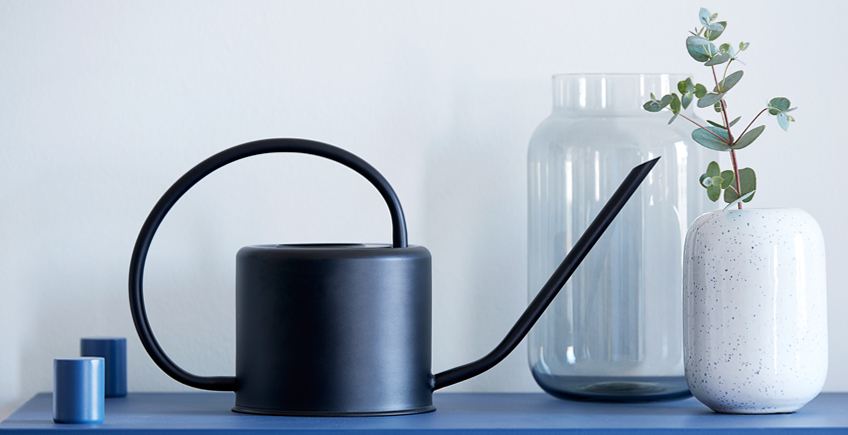 THE THINKER trend draws on the classical minimalism of Scandinavian living. There are no disturbing contrasts to distract the mind and the stylish shades create a thoughtful atmosphere where you can lean back and just be in the now.

If you got more B's than A's and C's, you might like the JYSK trend CREATIVE MIND.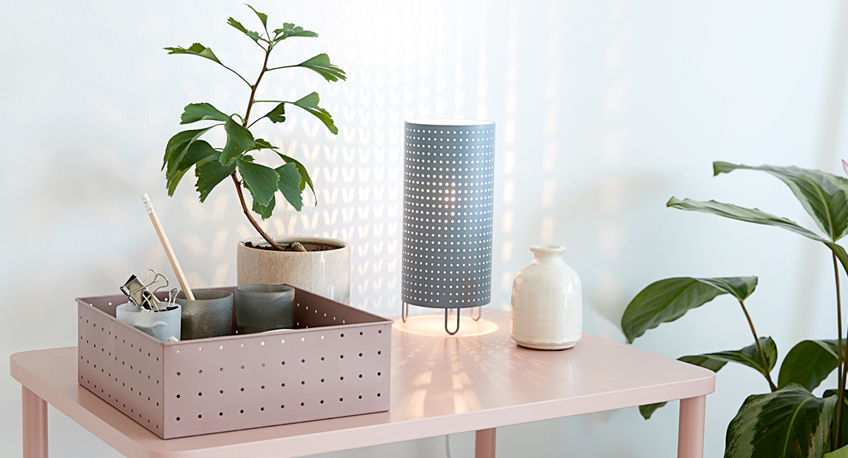 CREATIVE MIND combines feminine patterns with ethnic details to create an inviting environment and make room for being quirky and unpredictable.

In case C was your favourite answer, have a look at HUMAN NATURE.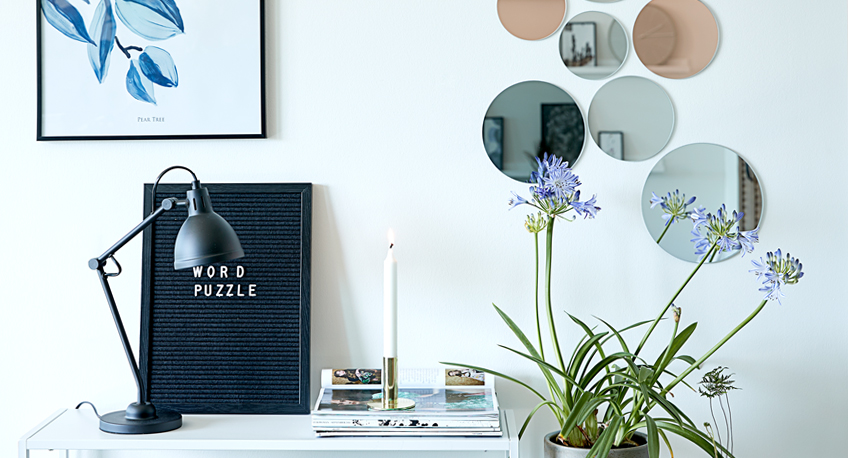 HUMAN NATURE focusses on wellbeing and getting in touch with the outdoors. The palette is autumnal, showcasing rich tones from Scandinavian landscapes as seasons change.

Do you like items from more than one of the three trends? Luckily, you can also mix and match them to create your own unique style. Only your imagination is the limit. See all three trends and let yourself be inspired.