The rustic charm of wooden furniture might lead you to believe that it doesn't fit in on a small balcony. However, wooden garden furniture is also available in compact, foldable and multi-functional versions – go on reading to discover some of the best examples from JYSK.
If you use your balcony mostly for meals for two, but occasionally have a couple of friends over, the foldable garden table BEVTOFT is ideal. Both frame and tabletop is out of eucalyptus hardwood and the table is 108 cm in diameter when unfolded. The folding VEN chairs match the table perfectly and also take up very little space.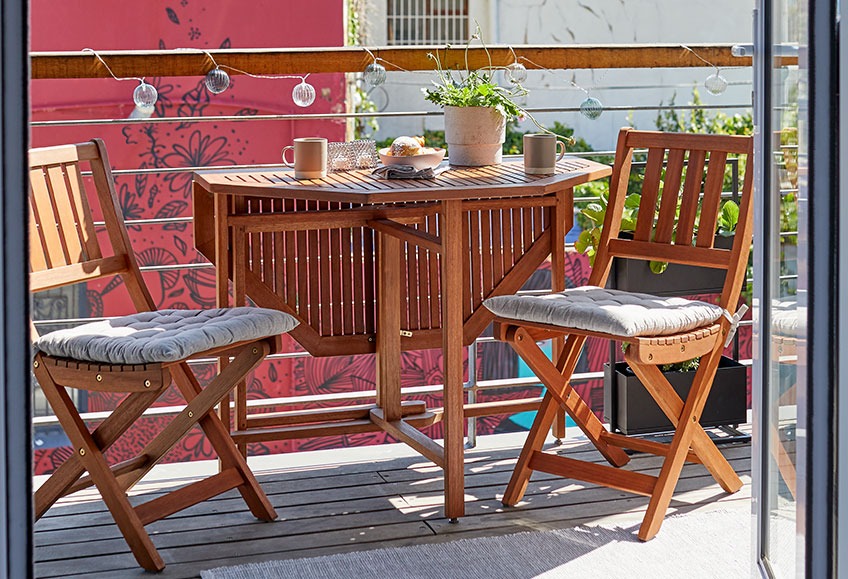 To create a cosy atmosphere on the balcony, add some planters with flowers or herbs, and some outdoor lanterns. We have said it before and we will say it again: Make sure to use your vertical space – especially if you have a small balcony. Use whatever solutions you can find to stack planters, and hang lanterns on the walls to make the most of your balcony and to create a super cosy place that looks and feels amazing.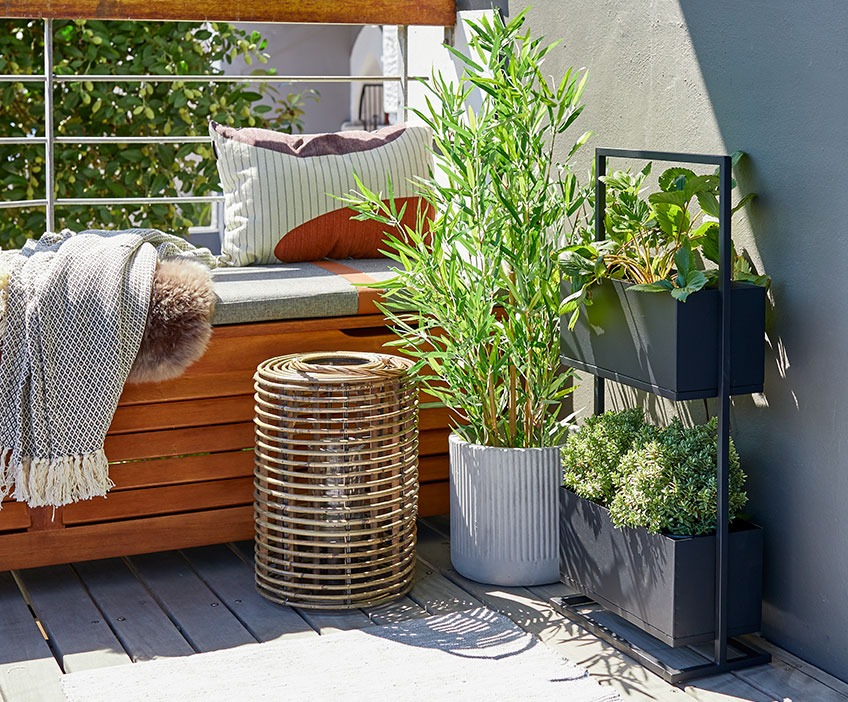 Did you know?
All wooden garden furniture in JYSK is made from FSC®-certified wood (FSCTM N001715). FSC® is short for Forest Stewardship Council, and it is a non-profit organisation and labelling system for wood and paper. The FSC label is your guarantee that the wood come from sustainable forests where people, animals and plants are taken care of. When you choose FSC-certified products, you help protect the world's forests.