A TV stand can be much more than just a bench for your TV, old DVDs and remote controls. More and more people make do just with a tablet or a laptop, but even in those cases, a TV bench can be of great use in the living room. It doesn't take up much space, yet it gives you a lot of surface space to decorate.
In this blogpost, we will provide you with our top 3 tips and tricks to make the most of your TV stand.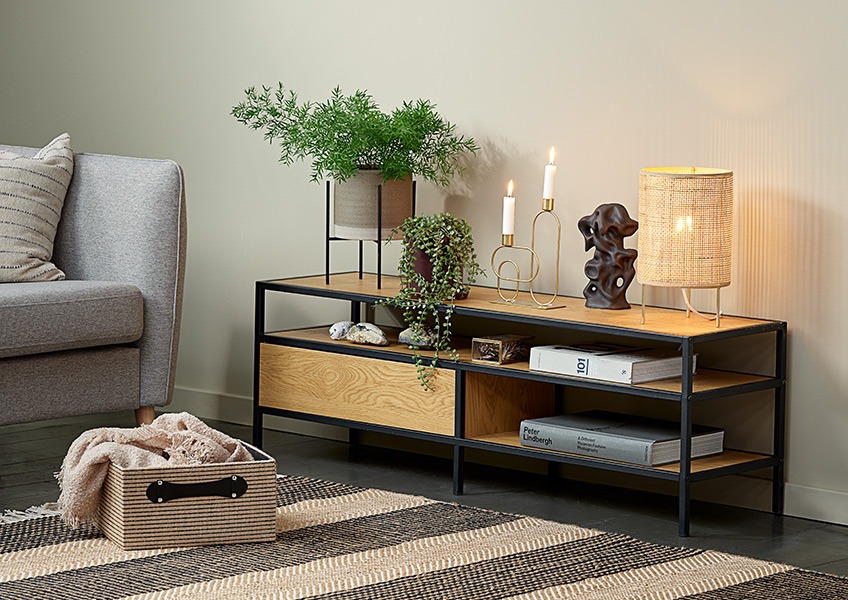 Whether your TV stand is a leftover from the time, when you had a TV, or if it still serves as an actual stand for your TV, there are plenty of opportunities when it comes to decorating it. It takes almost no effort to turn it into a modern TV stand, and you can probably do it with the interior that you already have at home.
1. Create your own skyline in the middle of your living room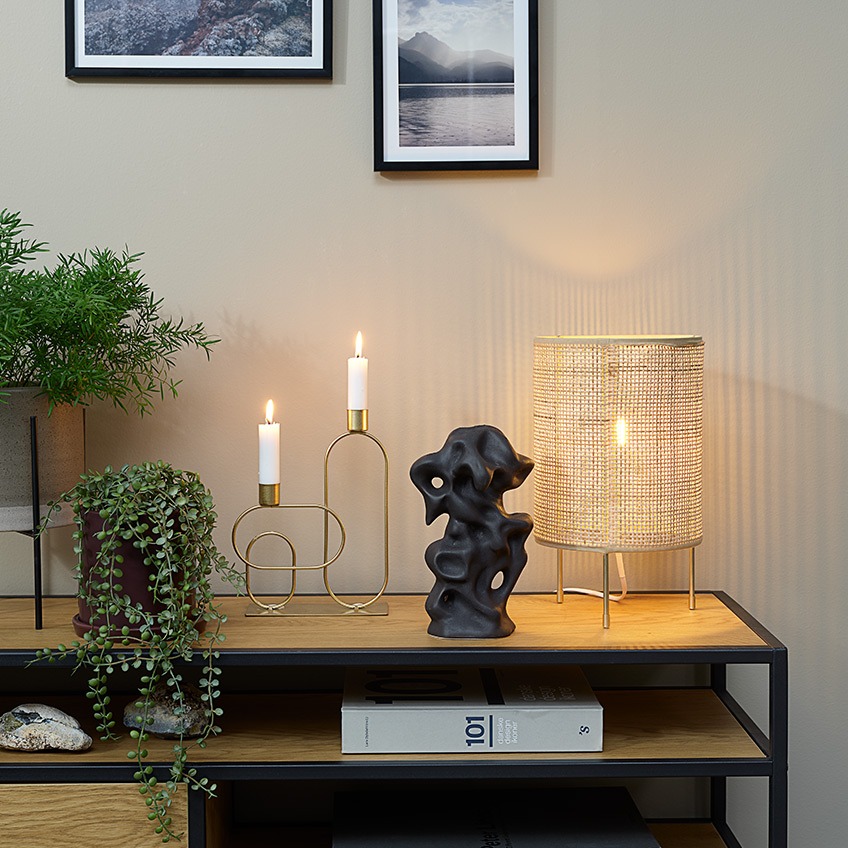 When you have a relatively large surface to decorate, it is a good idea to imitate a skyline. Try to create the same silhouette with items of different heights and widths to create a varied, dynamic look.  Also make sure to create some depth, with some items in front and others in the background. Like in a real skyline, this will create a sense of life and attract the eye.
2: Add some wilderness on the top shelf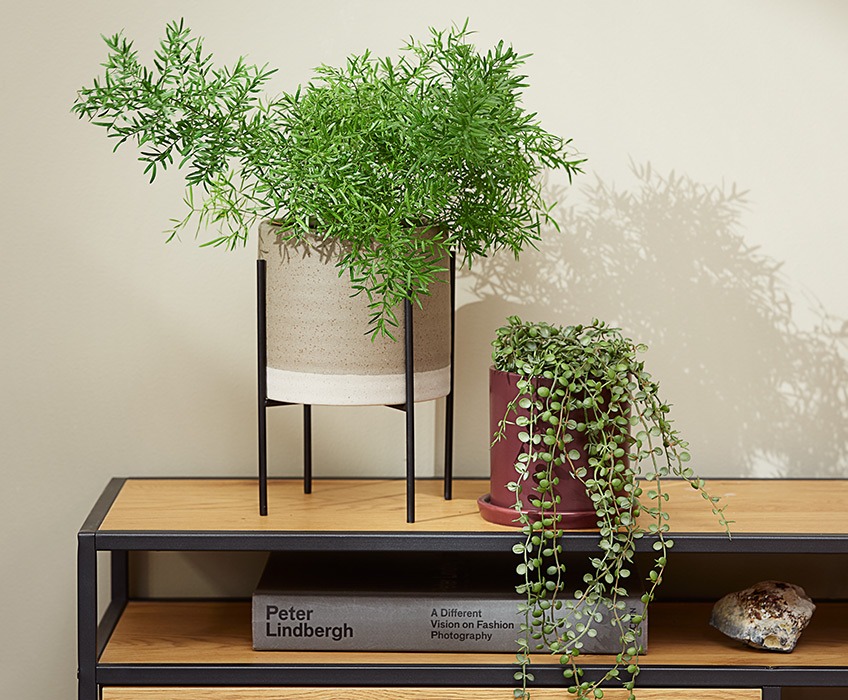 Among your decorative accessories, it can be an advantage to bring in some wilderness. The green colour and the organic shapes creates a dynamic and vibrant look.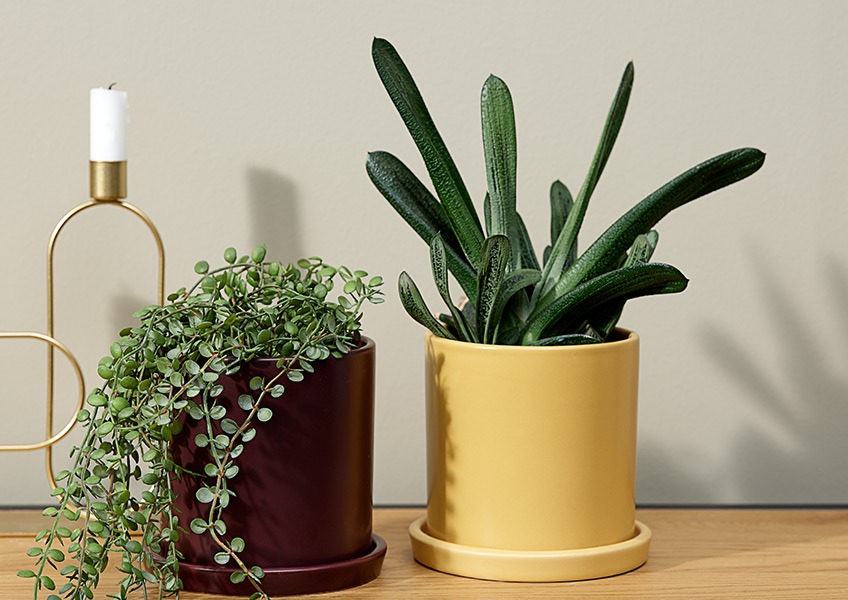 Today's artificial plants are so lifelike that you can easily mix natural plants and flowers with artificial ones – just remember which to water.
3: Put some thoughts into light and shadows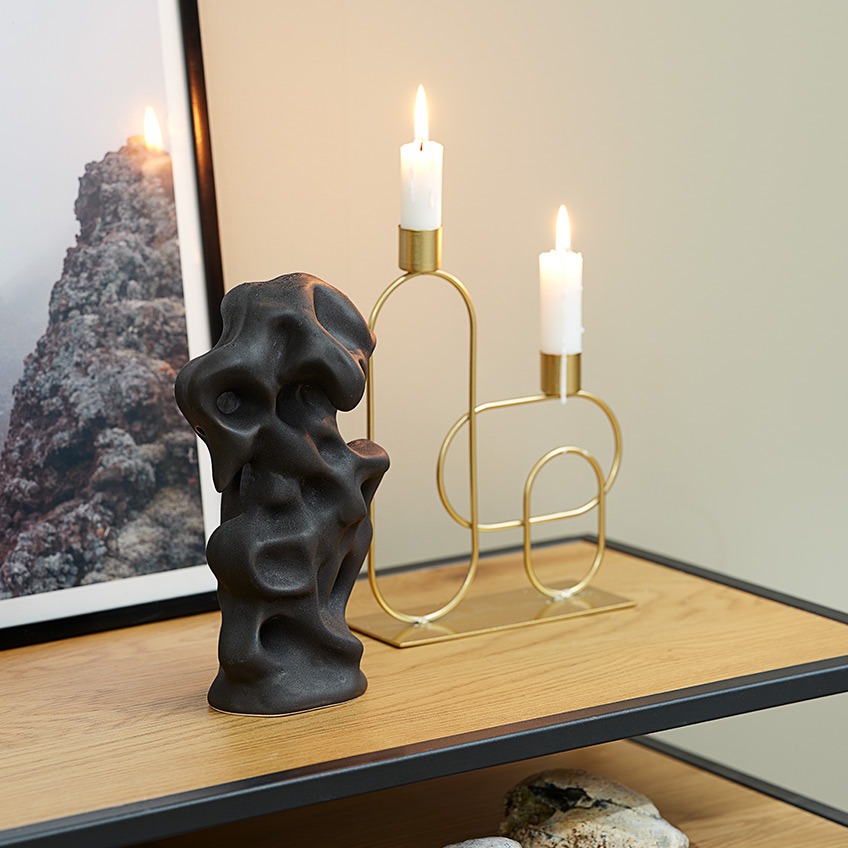 Nothing adds "hygge" to a room like candles and indirect lighting. Again, be inspired by the look of a skyline and make sure to place your light sources at different levels to create a varied, dynamic look. Lean back and enjoy the intriguing play between light and shadow, maybe in combination with a crooked ornament like STEN.
Read more about how to create "hygge" in the living room on your sofa or the windowsill.
How do you create "hygge" in your living room? Share your ideas with us in the comments.