New cushions are perfect for giving your interior design a bit of oomph, without costing an arm and a leg or requiring major remodeling. Here are some tips about what to bear in mind before you go out and invest in some new cushions for your home.
Patterned, colourful cushions are a hit!
Colourful cushions enable you to lend your living room a warm, welcoming atmosphere therefore making it pleasant place to spend time in. Mix up your colour scheme and take a look at cushions with patterns and designs and choose from a myriad of prints, patterns, colours and fabrics. As a rule, patterns and colours are the hardest choice to make when buying new cushions so remember to be aware of the style you want to create in your rooms: romantic, minimalistic, futuristic, masculine or some totally different style altogether. Finally, it is a good idea to make sure that the colours recur in the rest of your interior design.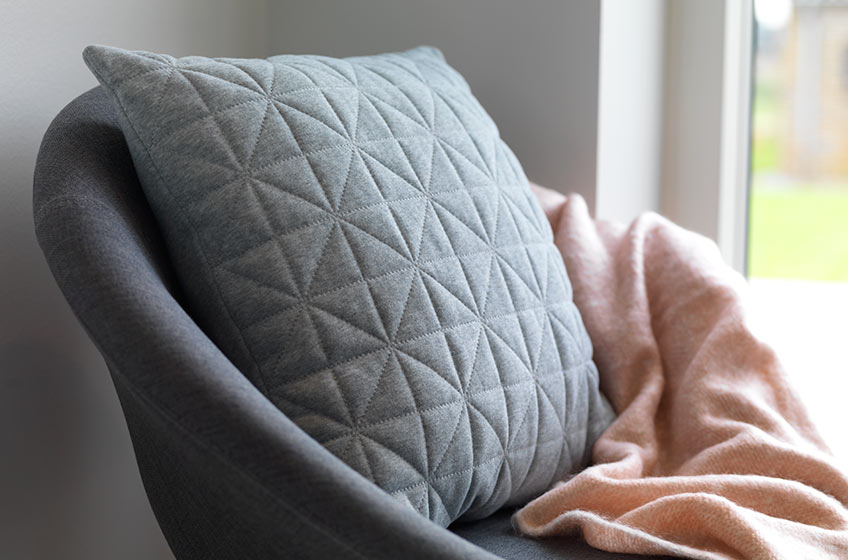 How to choose the right cushions
Size, pattern, colour, shape and the number of cushions are the most important elements you need to be in control of before buying new cushions. There are many different decorative cushions available, but they will not all necessarily match your style and needs.
The choice of size for your cushions depends on the size of your sofa or armchair. For example, you can use larger cushions in your sofa than the ones you choose for your armchair. If you want to create a more lounge-like mood, you can choose large cushions for your sofa, which can also be used on the floor if, say, you lack space in front of the TV set.
What cushion fabric to choose?
The fabric of your cushions is very important when it comes to comfort and practicality. Your cushions should be comfortable to sit up and lean your head against. Many people go for a soft fabric such as cotton or velvet, because it neither itches nor scratches. However, if you fancy a rustic look then wool is ideal. If it is all about cosiness, fur or knitted cushions are an obvious choice. Finally, if you are after a touch of luxury, then go for silk look or velvet.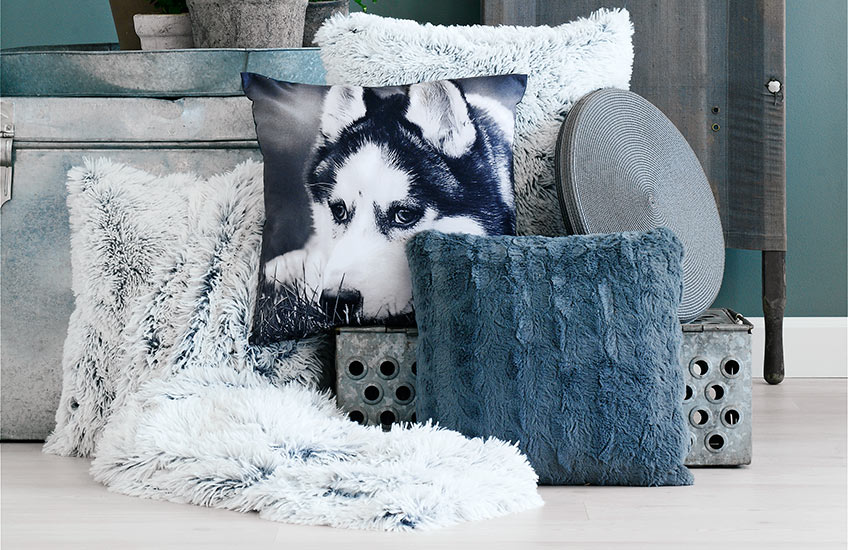 Find new cushions that match your interior design
Cushions are an indispensable interior element in any home. They are attractive and comfortable, and they are a relatively affordable way of injecting new life into your home without having to spend a fortune.
It may be a good idea to choose cushions that match your carpets and rugs. This can create a great interaction between the colours in your space. If you are using both new cushions and new rugs in your remodeling, and you like dark, romantic colours, you might like to draw inspiration for decorating your living room from Bohemian style. Overall, when choosing cushions make sure you pick some that are consistent with the rest of your living room and which, for example, match your sofa in terms of colour or fabric.