If you want to create a modern Nordic look in your home, our DOKKEDAL collection of Scandinavian furniture surely contains some items that are going to fit right in. In this blog post, we are highlighting some of the products that have received 4 or 5-star ratings from our customers.*
The DOKKEDAL collection consists of sturdy and durable furniture for your home. All three pieces of furniture are modern, with a concrete look with black metal frames.
A spacious and modern coffee table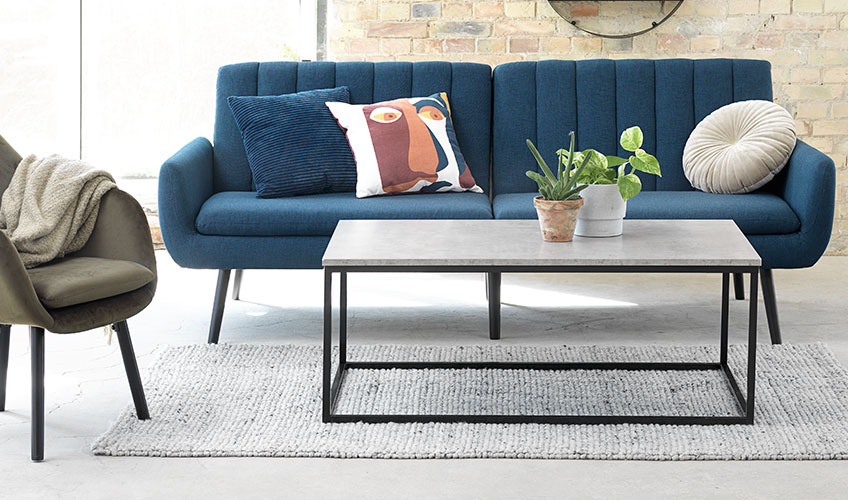 The DOKKEDAL coffee table has a faux concrete top, coated with a melamine finish. This industrial look will give your home a modern and raw look at the same time is it is very practical. The large tabletop leaves plenty of room for decorative items, coffee mugs and board games.
One of our customers gives it 5 stars on JYSK.dk and describes it like this: "Very good and large coffee table in a nice size and height. Easy to assemble and easy to maintain."
The DOKKEDAL TV bench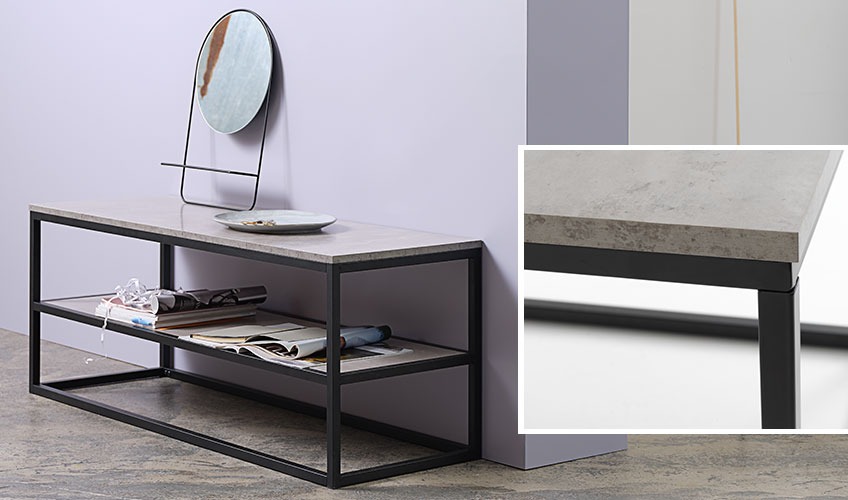 The DOKKEDAL TV bench is a piece of versatile furniture for your home. Use it for your TV or as a low console table. The simplicity of the frame combined with the concrete look will make the bench fit in most homes without taking up too much space.
On JYSK.nl a customer leaves a 5-star review:
"Nice height and large size. It looks sturdy and easy to assemble. A modern look to suit almost any interior. Given the price a bargain!"
Multifunctional and trendy end table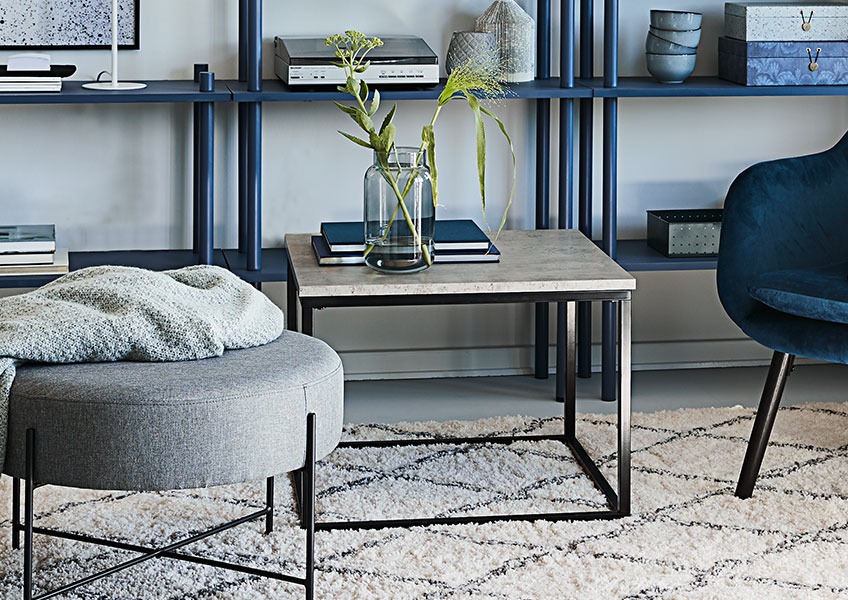 The DOKKEDAL end table is perfect for most homes. In smaller homes, the furniture will be perfect as a coffee table while in large homes it can be used as an end table. Use the end table to display your favourite decorative items or place a table lamp on top and bring light to the corners of your home.
The minimalistic design makes the small table easy to place around the house. As a customer on JYSK.fi describes it: "Beautiful, simple and a much-admired table" 
* The reviews stem from the JYSK NORDIC countries, that count: Denmark, Sweden, Norway, Finland, Poland, the Czech Republic, Hungary, Slovakia, the Netherlands, Slovenia, the United Kingdom, Croatia, Bosnia and Hercegovina, Serbia, Ukraine, Romania, Bulgaria, Greece, Belgium and Ireland.
Do you own one or more of the products in the DOKKEDAL collection? Let us know what you think in the comments.