The fresh scents of spring flowers morph into the medley of fragrances that are so redolent of a Irish summer - soft-petalled roses, new-mown grass and aromatic lavender: memories are definitely made of this! A bit of hard work early in the season and you'll be enjoying the rewards right through til autumn.
When the daylight allows for more time outdoors it's important that you have the space you want to spend time in. Whether you've got a garden with luscious green grass or an urban concrete patio you can transform your space into a tranquil oasis to enjoy all season with the help of planters, lanterns and carefully selected garden furniture.
No garden is complete without plenty of places to sit so that you can follow the sun as it tracks its daily arc - or perhaps find a cool and shady resting place to escape the heat and absorb yourself in a good book.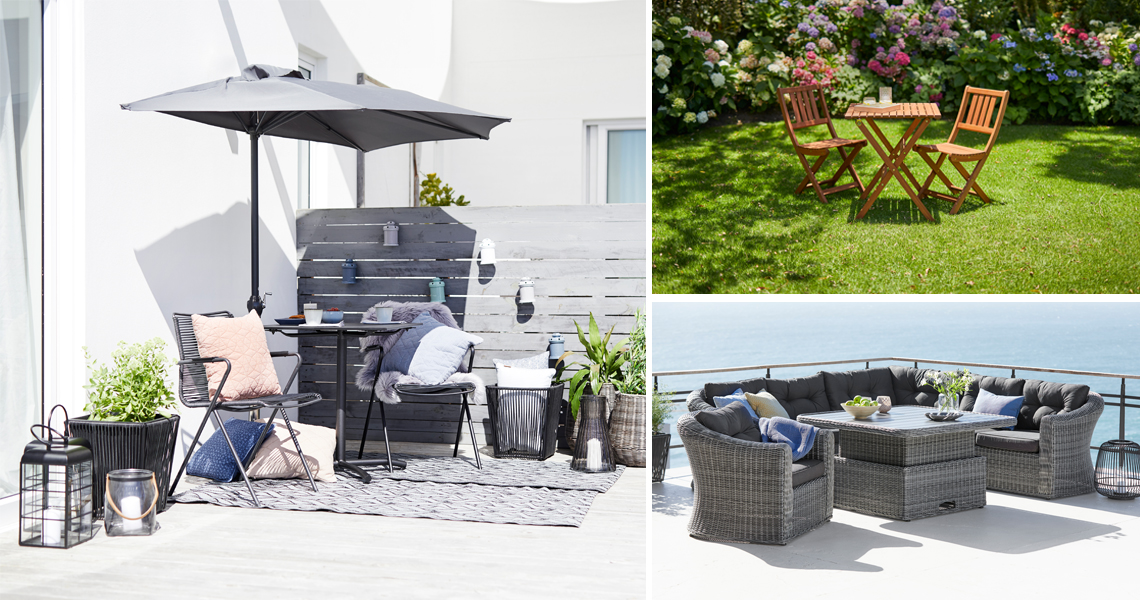 Choose classic or contemporary furniture styles to suit the setting and don't forget to include a bit of storage so you can keep cushions, throws and accessories safe and dry.
You can find more garden inspiration in our Outdoor Living Universe - explore it now here. How do you plan on enjoying your garden this year?