We all sometimes need a break from the grey every day. The solution can be as simple as changing the bed linen: Imagine yourself in a calm, classy hotel room with black out curtains and a perfect bed. There is a full night's sleep ahead and a delicious breakfast awaiting in the morning. Our product line SCANDINAVIAN SENSE has a luxurious look and feel and it is a choice that feels right.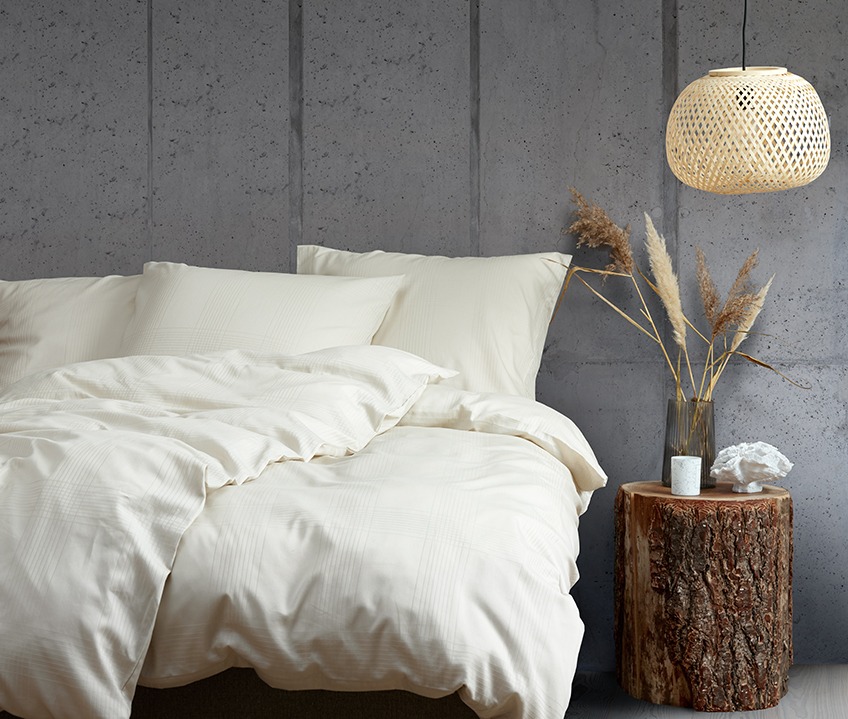 SLOW DOWN AND SNUGGLE IN
The harmonious colours and calm patterns inspire to switch-off, relax and be present in the here and now.
The soft SCANDINAVIAN SENSE duvet cover sets made from a mix of 51% recycled polyester and 49% cotton sateen lets you sleep in with style. All duvet cover sets are certified according to the Global Recycled Standard (GRS).
A CHOICE THAT FEELS RIGHT
SCANDINAVIAN SENSE is our sustainable choice. When you choose SCANDINAVIAN SENSE, you choose high quality, beautiful designs and respect for nature and people.
Recycled materials play an important part in the SCANDINAVIAN SENSE range. Innovative processes turn plastic bottles and leftovers from cotton production into yarns for new products. To provide you with the highest possible quality, the recycled yarns are mixed with new yarns. That way, materials that could have ended up as waste get a new life to the benefit of you and the environment.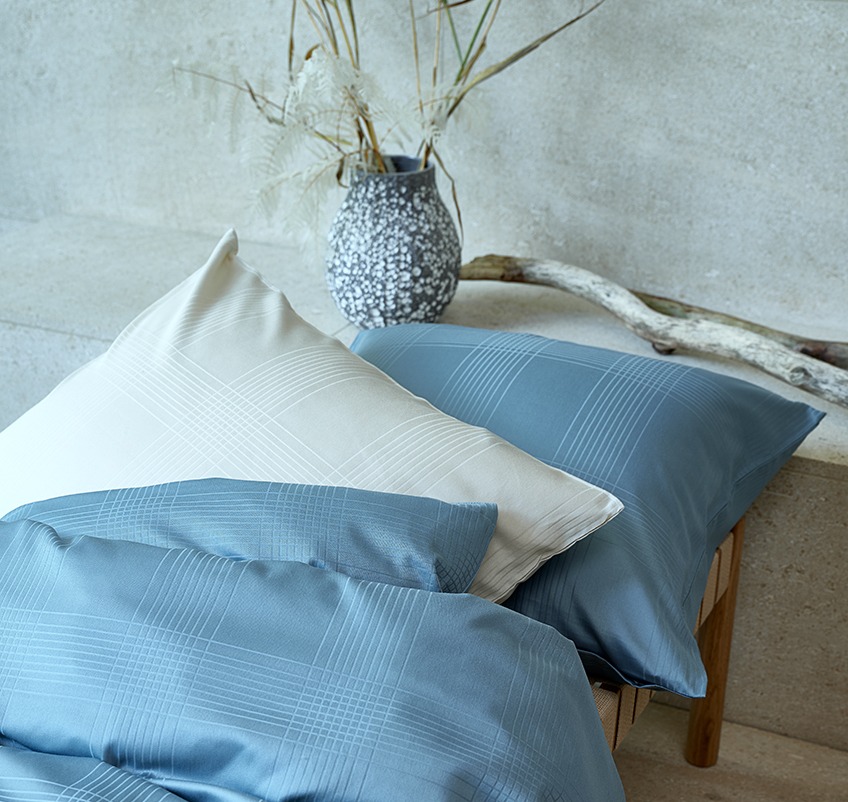 The design of SCANDINAVIAN SENSE is inspired by Scandinavian nature and simple living. Mellow colours, subtle patterns and raw materials selected with care for the environment makes the range perfect for inducing a sense of peace and serenity in your home.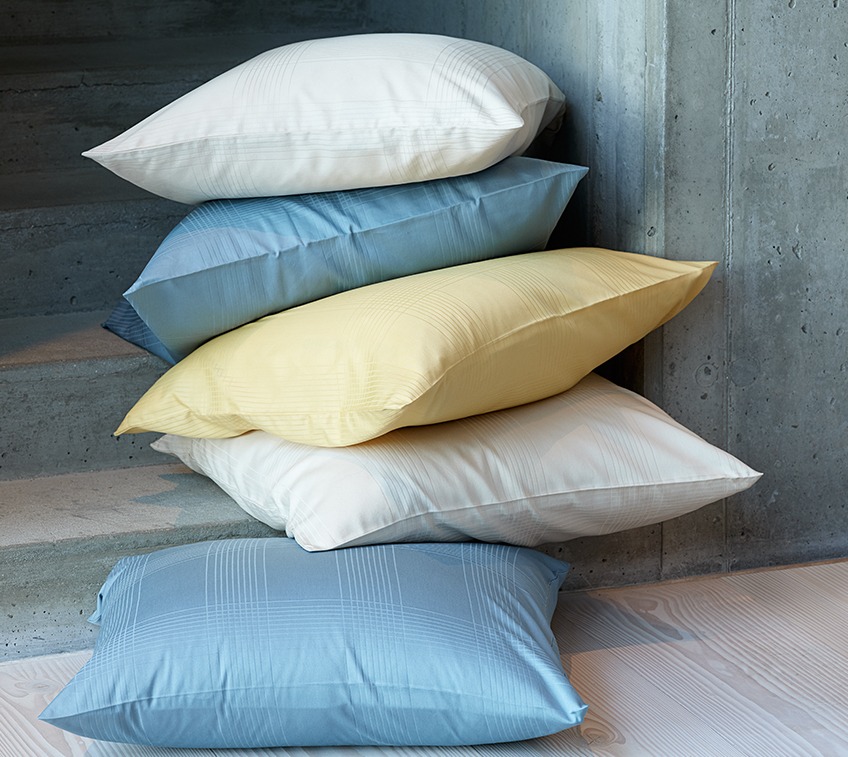 GLOBAL RECYCLED STANDARD
Products carrying the Global Recycled Standard (GRS) label are verified to contain recycled materials by the ISO definition of recycled. The materials used for GRS labelled products are also tracked during the entire manufacturing process to ensure compliance with social and environmental practices and chemical restrictions.
SCANDINAVIAN SENSE duvet cover sets carry the GRS label. Furthermore, all SCANDINAVIAN SENSE home textiles are certified according to OEKO-TEX® Standard 100, which is the world's leading health label for textiles.  
The collection is available online from January 4th 2021 and in our stores from January 22nd.
Have a look at the Scandinavian Sense product line with luxury towels and bath mats for the bathroom.