Decorating the bedroom is often not a priority when designing a home. But it isn't difficult to make your sleeping space a stylish and decorative room. Whether your bedroom needs a few changes or a major makeover, the decorating tips below will provide you with plenty of inspiration for decorating your bedroom. Read on for practical tips.
Make your bedroom cosy
If you want to create a cosy atmosphere in your bedroom, try decorating with textiles – comfy bedding, heaps of cushions, a soft bed throw and a soft carpet or rug. Lighting in the room is also a crucial factor if you want to make things snug. Avoid sharp, cold light, and think of dimmed light or plenty of lamps to set the mood. Or if you enjoy watching the stars then position your bed in front of the window for a view of the night sky at bedtime.

To add a personal sense of cosiness to your room, then think about decorating the space with little trinkets that possess some significance to you. Consider using souvenirs from holidays, heirlooms or gifts from loved ones to make your bedroom a more intimate and personal space.
A final cosy quality in your bedroom can depend on just how comfortable your bedroom is. A soft heardboard, bright curtains, or even blackout blinds so that you have your own privacy.

Get a Scandinavian bedroom
In Scandinavian interiors, the emphasis is on natural light to combat the long, dark winters. To achieve this look think of a colour palette of whites, beiges, cool blues and soft greys. Add to natural materials and minimal furniture pieces for the Scandinavian look.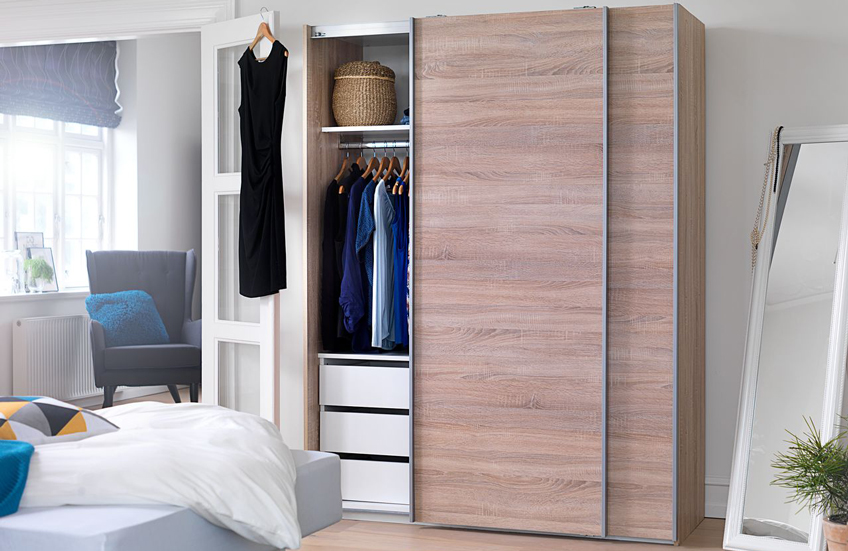 The style is simple so avoid too many small items. Use green plants to create life and fur rugs to create cosiness and warmth. Oak is a perfect Scandinavian wood type both for furniture as well as frames and mirrors.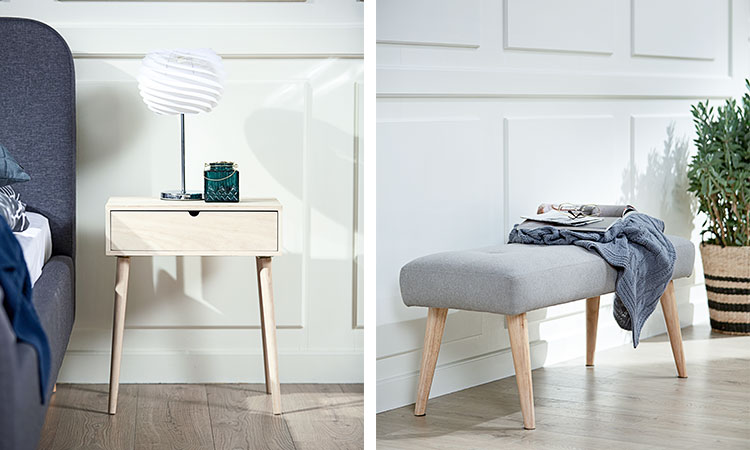 Decorate a romantic bedroom
If you're after a touch of romance in your bedroom design then small interior design details are essential. Choose lace and embroidery on your fabrics: for example, on the bed throw, cushions and curtains (long curtains on a curtain rod also provide a romantic look.) Top off the style with a bed frame around the bed.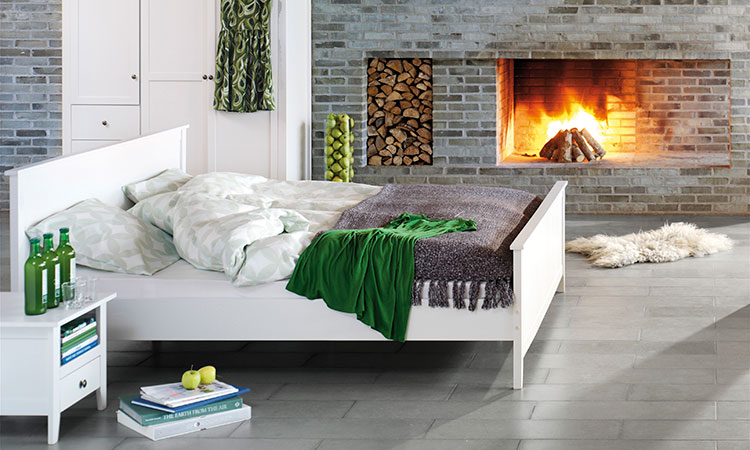 Romantic bedroom decorating doesn't necessarily mean old-fashioned, sickly sweet or a total lack of masculinity in the bedroom. Combine the romantic aspect with something raw to create a nice contrast and balance in the room. Your choice of materials will help that raw effect: for example, the headboard or bed legs, where steel, glass and concrete will help to counterbalance the more feminine details in your decoration.

Feminine colours also look great in a romantic bedroom. Use pastels and muted colours for accessories, bedding, lampshades etc. Flowers – either fresh or as a motif on a wallpapered wall – work well in a romantic bedroom. Small chests of drawers are appropriate for storage when it comes to achieving a feminine style.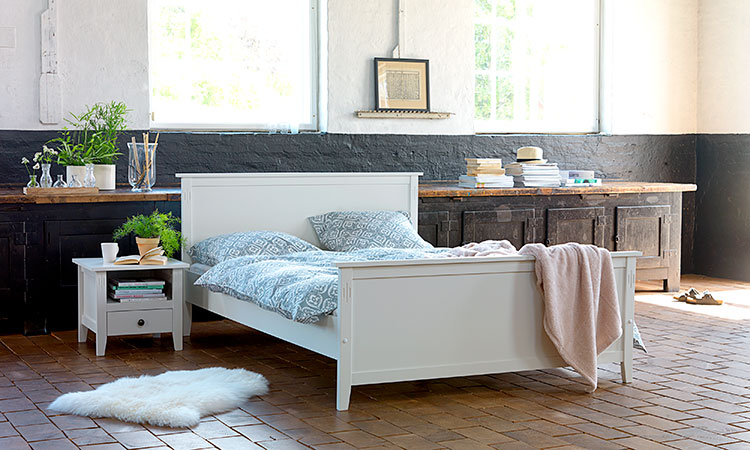 Decorating a small bedroom
When space is tight, then minimalistic design is the best way to go. It's all about exploiting every inch of space, such as the space under your bed for storage, floating shelves and coat stands. Roller blinds take up very little space in the window frame and create a simple look. Then think about using mirrors to give the illusion that the room is much bigger than it actually is.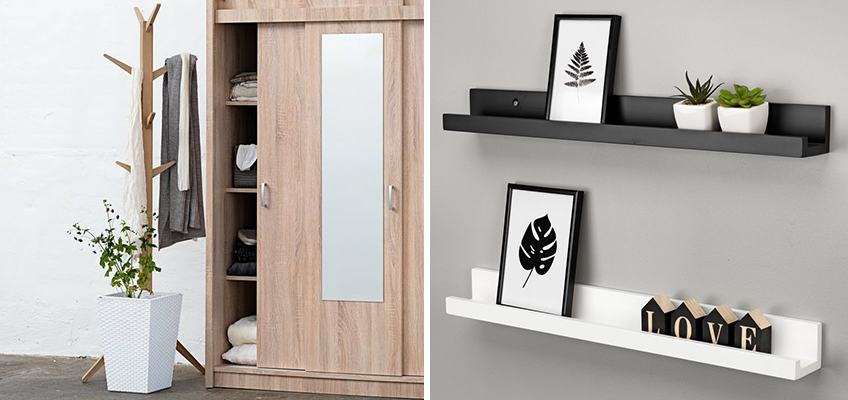 Please tell us about your bedroom decorating ideas. Use the comment box below and we will share your tips and ideas on the blog.