The windowsill in your living room is the perfect spot for creating a still life with your dearest and most decorative belongings. A window naturally attracts the eye, and the items in your windowsill will get some of that attention. You can enjoy the sight every day and your guests will be delighted by the beautiful welcome in the window.
In this blog post, we will provide you with our top 3 tips and tricks on how to make the most out of your windowsills.
*Please note that our bamboo roller blind is only available in grey at JYSK.ie.
1: Light plus light equals magic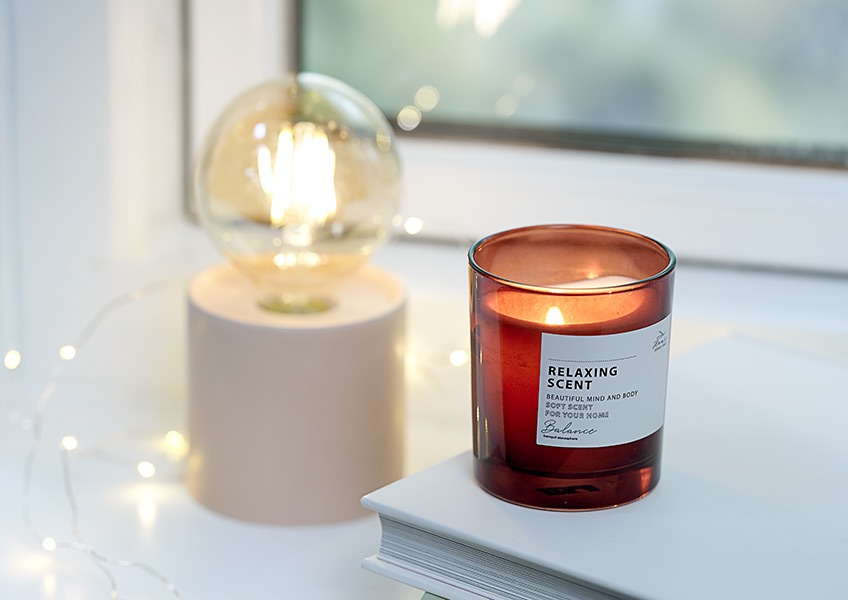 We are heading for brighter days and after a long winter why not add a little extra light by placing lamps and candles on the windowsill? Enjoy the magical sight of our battery lamp ARNOLD and the flame of the scented candle JENS, becoming more and more visible as the daylight fades away.
2: Bamboo roller blinds let the light in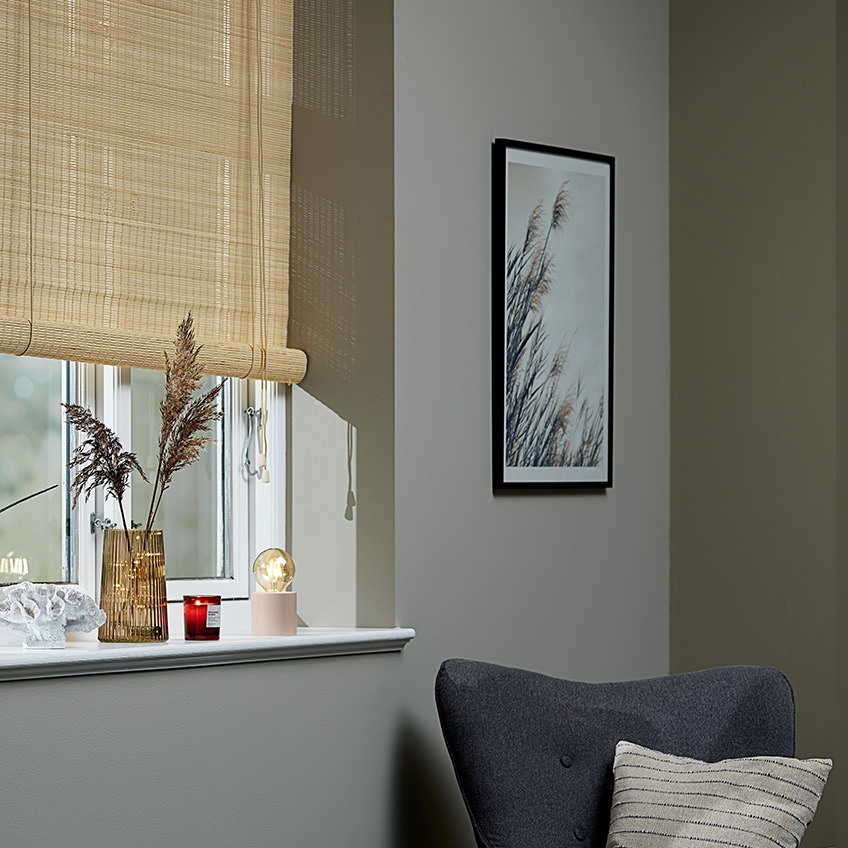 Bamboo roller blinds are ideal when you want to let in light even when the blinds are down. The natural look invites the outdoors inside and the colour tone is a reminder that warmer days are around the corner. 
*At JYSK.ie we only have these bamboo roller blinds available in grey.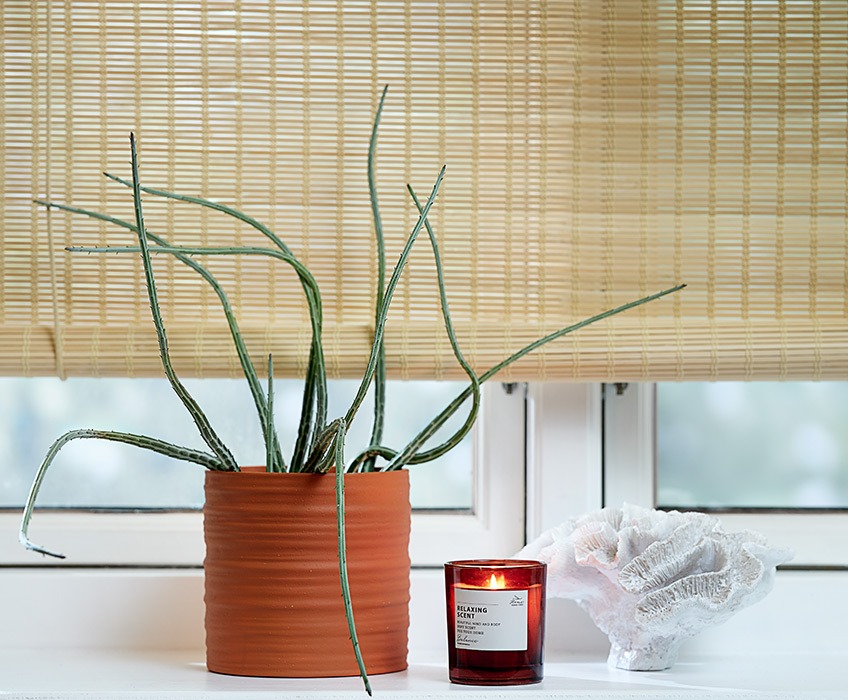 Roller blinds in bamboo look neat from both the inside and the outside, and you can adjust them precisely to your needs.
3. Flexibility is key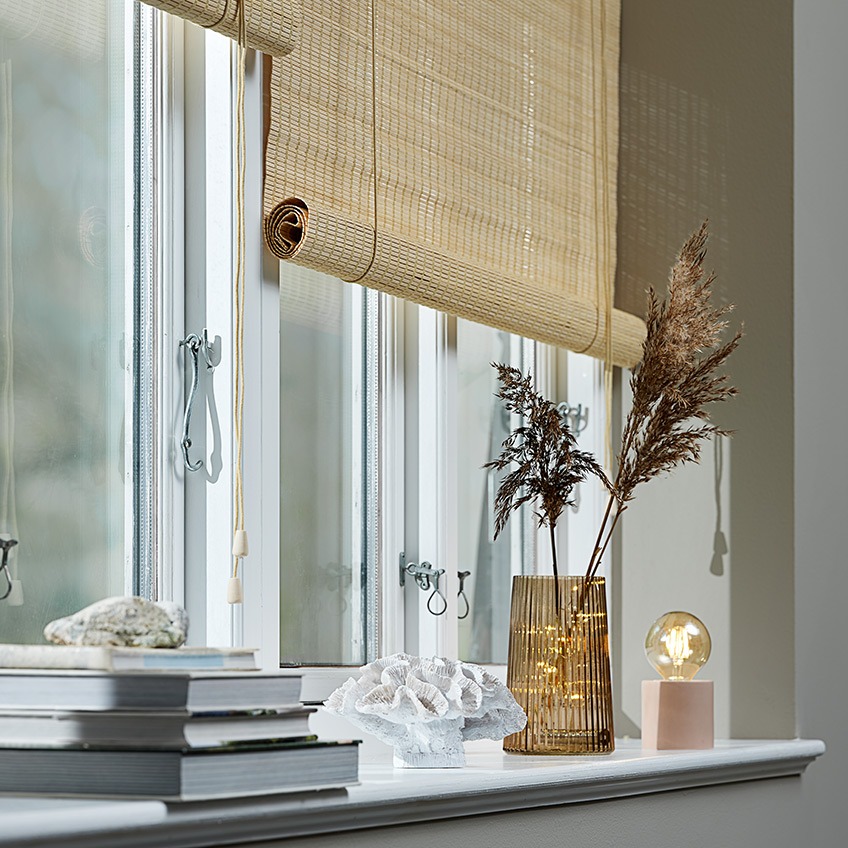 You will probably find that the best mix for your windowsill is a variety of vases, plant pots, lamps, decorative ornaments, souvenirs and the like. Make sure to choose items of different heights and widths and be careful not to place them all in line. Instead, take advantage of the full depth of the windowsill. If your chosen items have more or less the same height, think outside the box and create a small "podium" out of books.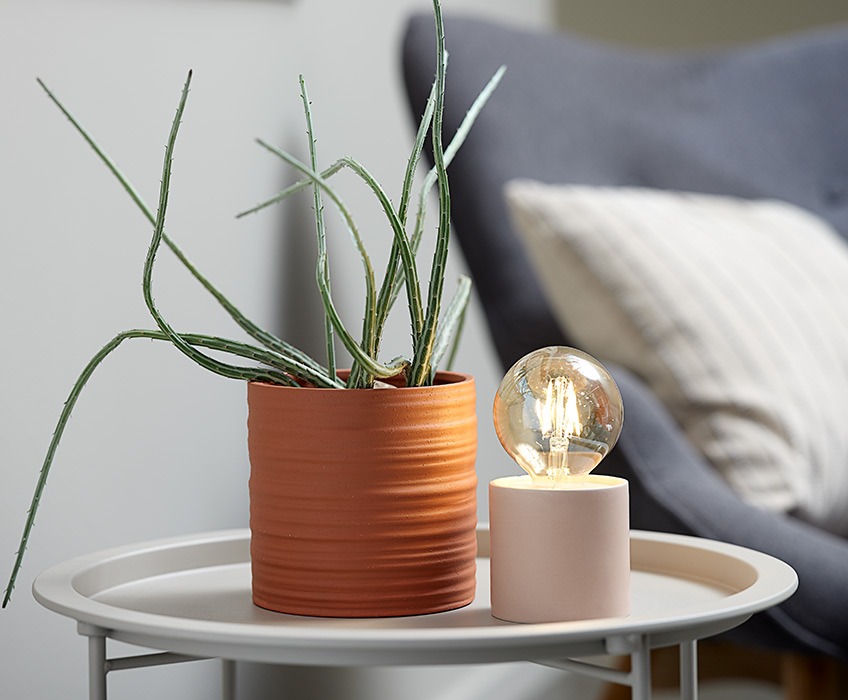 Once you have organised your windowsill, you will probably find the need to rearrange every once in a while. With a small end table close by, you have an easy accessible spot for your things when you need to open the window and don't want your things to fall out.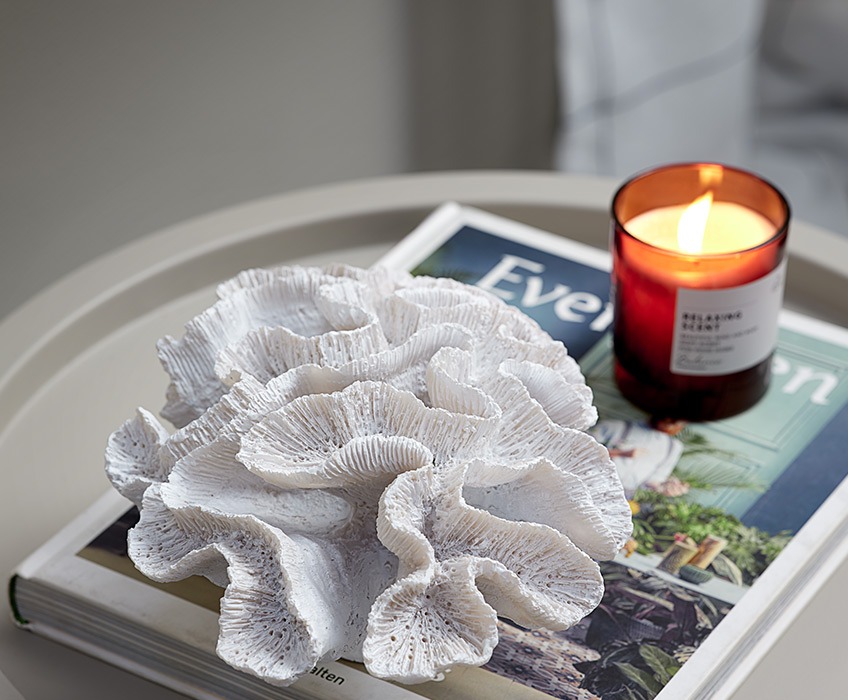 Read more about how to create "hygge" in the living room using your TV stand and sofa.
How do you create "hygge" in your living room? Share with us in the comments.