The best way to relax and enjoy a hot summer day is to do it from a comfy sun lounger. Before you buy, there are different things to take into consideration: Where do you want to place the sun lounger? Do you want to move it around? What style do you like and what colour? Read more and let us guide you to the right choice.
Where do you want to place the garden lounger?
Do you have a patio where you can enjoy the sun? Or a lawn where you can lie in the shade? You can place your new sun lounger both places, but some sun loungers are better suited for a firm surface than for a soft one such as grass. Look at the legs and select a sun lounger with sturdy legs or even a base that doesn't sink in too easily.
Do you want to move the sun lounger around?
If you are going to follow the sun or the shade as it moves around during the day, you are going to appreciate a light sun lounger, or a sun lounger with wheels. Pick it up at the end and roll it like a wheelbarrow to the next perfect spot.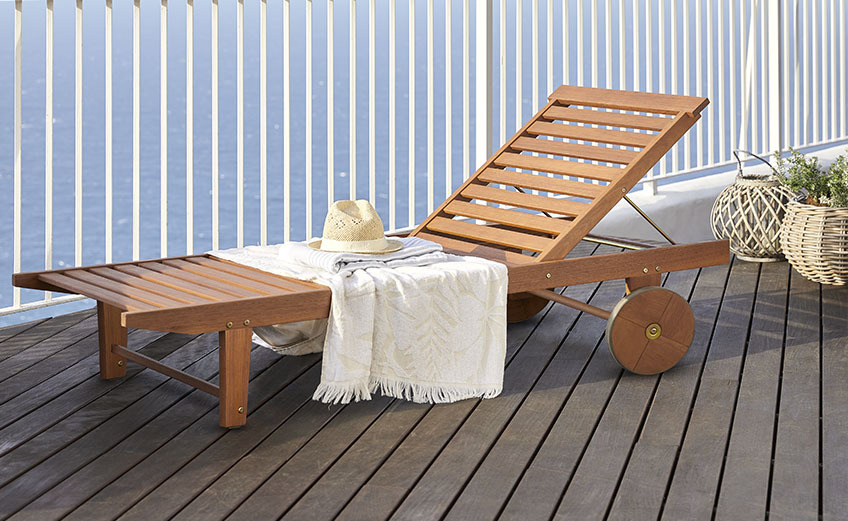 Find a style that you like
You can find a sun lounger that fits the garden furniture that you already have both when it comes to style and colour. Or you can go for one that adds contrast to your existing outdoor space. Materials play a large part in the expression of the sun lounger. A wicker sun lounger can have a romantic and relaxed look. A wooden one or a sun lounger in metal might be tighter and more contemporary looking.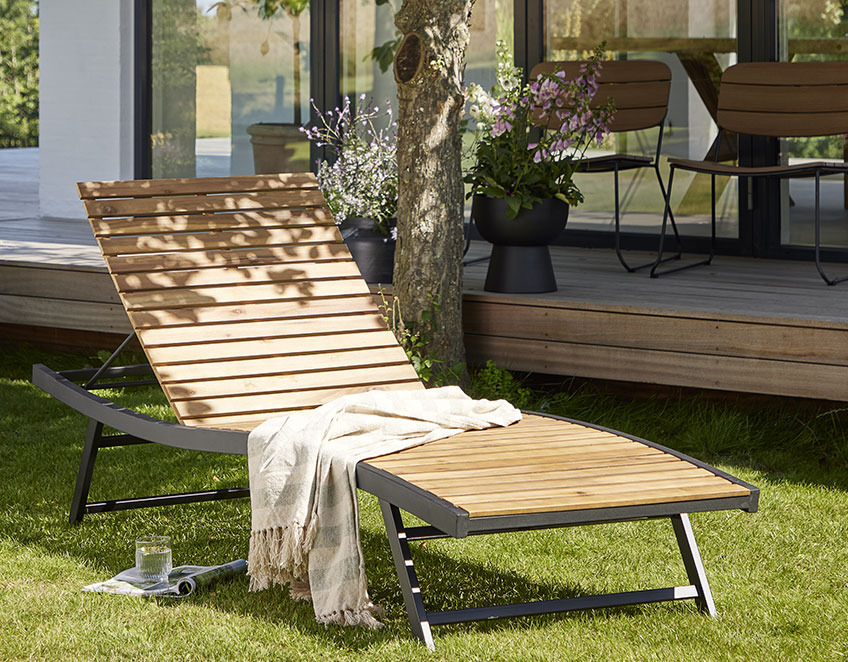 The colour plays an important part in the functionality of the sun lounger. A white or light one will not attract as much heat as a dark or black one. That is why it will often feel more pleasant when you first sit or lie down on it.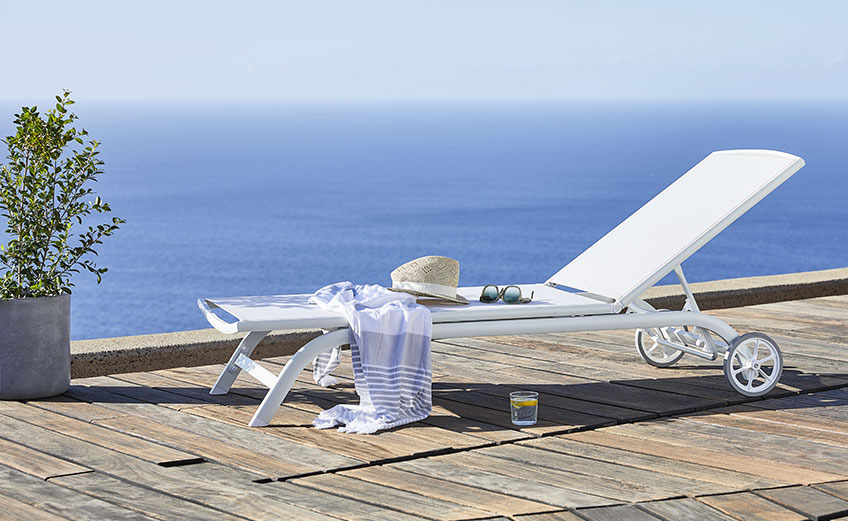 Functionalities and features
When shopping for a new sun lounger, also consider if it should be more than just a comfy place to lie down. If you plan to read in the sun lounger, armrests can be practical.
Some sun loungers are designed primarily for sitting, while others can be lowered and raised. You might prefer one with even more than just two different positions.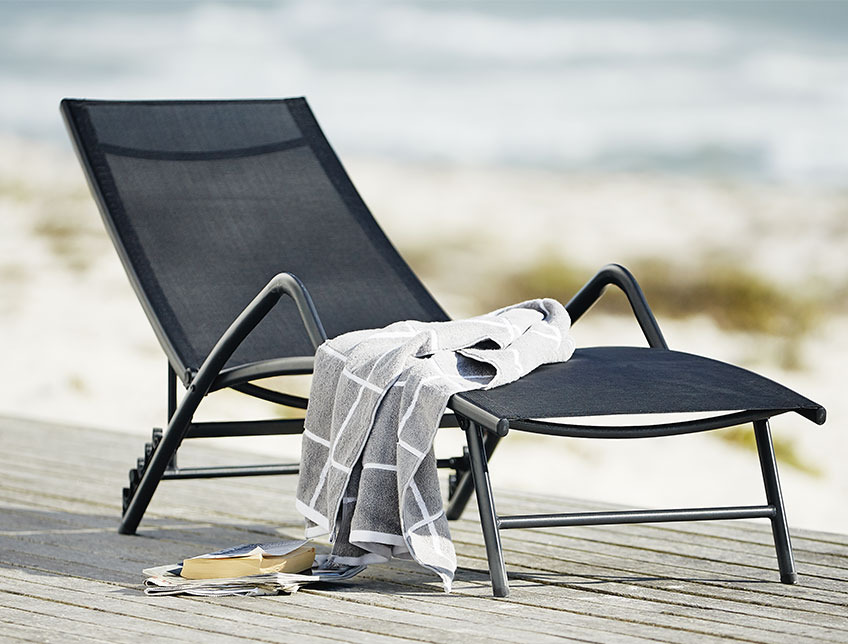 What size is right?
An afternoon in a sun lounger can get even better if your partner or a good friend joins you. If you like company, get a double sun lounger with room for two (or more). The two separate sun beds can be next to each other (and they stay there thanks to a clamp or a strap that holds them together) or separated so you can place a lounge table between them.
Looking for the full package?
If you are going to equip your patio or balcony from scratch, this is your chance to create a uniform and calm look. Some sun loungers are part of a collection, so you can be sure that it matches your garden set, or your lounge set.
Also get our best tips to choose the perfect lounge set.