Plants and flowers on a patio create a vivid and natural atmosphere – and if you make sure that some of them are edible, you can use them to season your meals right there by the garden table. But where do you best place your planters, and what looks good? With these 5 tips and patio ideas, we show you how to use planters to make your outdoor space even more welcoming.
1. Use your vertical space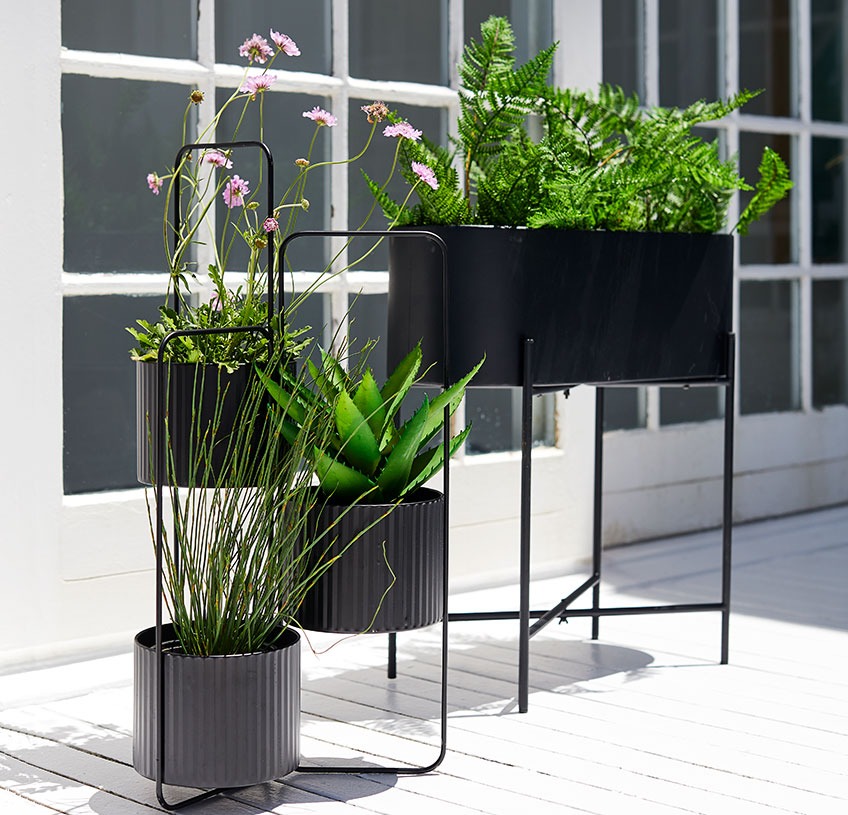 If you avoid just placing your plants on the ground and instead place them in planters of different heights, or planters that can hang from a wall, you get an interesting, dynamic and diverse look. Planters can also camouflage a fence that needs some paint or a dull looking wall.
2. Group your planters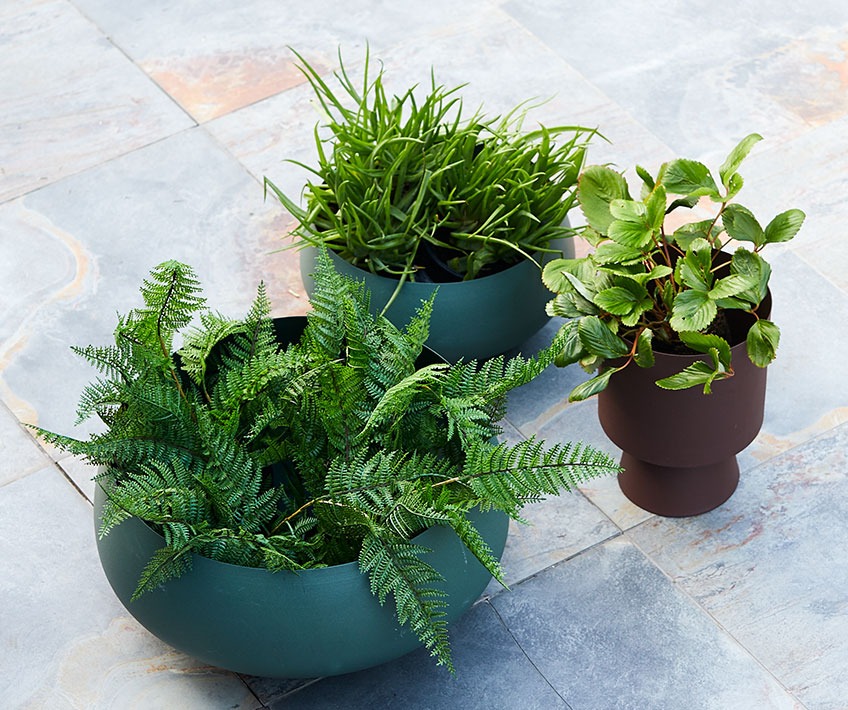 Gardening with planters is quite easy, but make sure to group your planters. If you place them one in each corner of the patio, they get a sorry, lonely look. Instead, place two or three planters close to each other to make them bring out the best in each other.
3. Planters don't have to match each other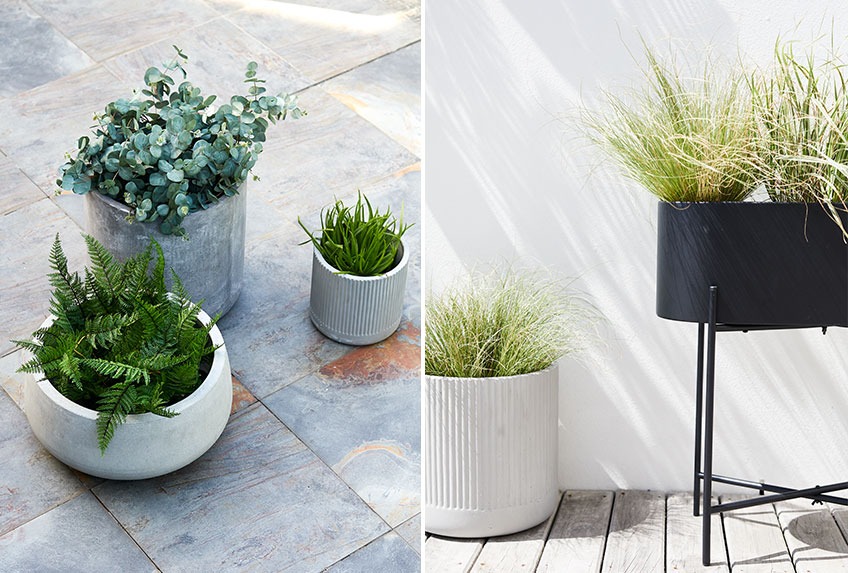 A mix of materials, colours and shapes can create a surprisingly integrated look. When you gather planters with different herbs and flowers together, they typically end up looking coordinated, like they were meant to be together and help each other shine.
4. Mix herbs with flowers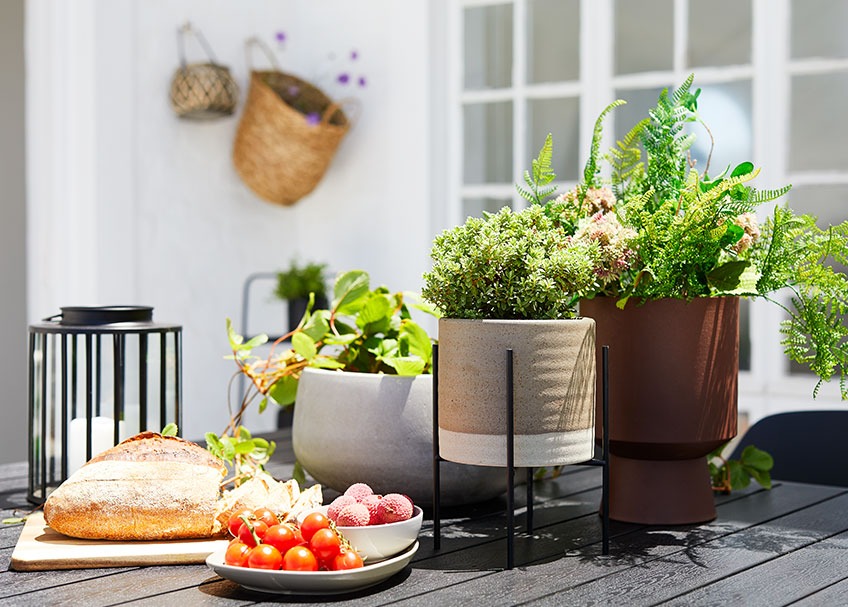 Mix your herbs with your flowers to create a stunning patio display. Place a variety of pots on the garden table — and enjoy the benefits: Pick fresh herbs for your dinner and enjoy the flowery smell.
5. Mix the planters with lanterns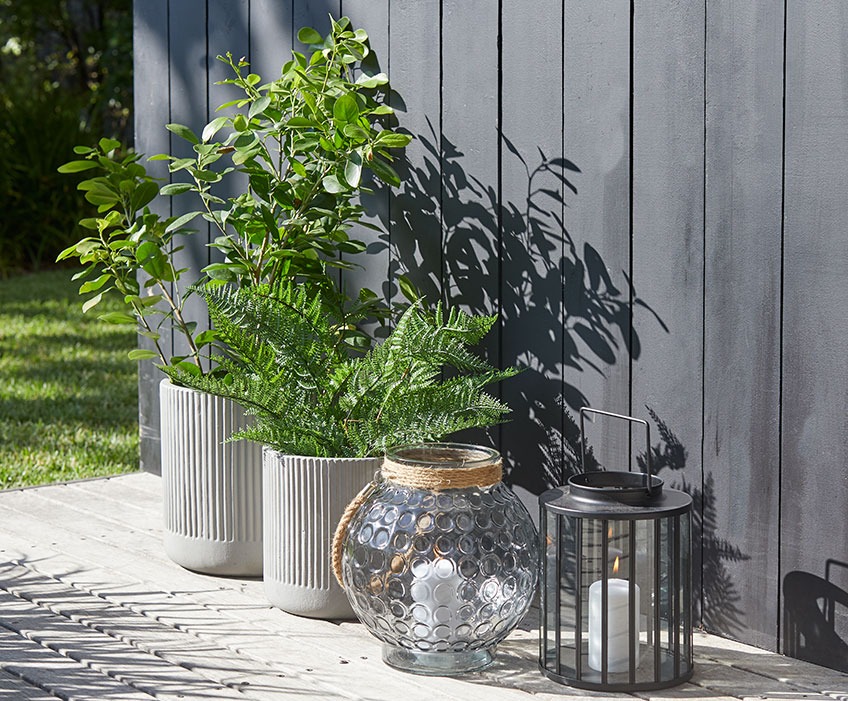 Don't restrict yourself to planters when you create your patio décor. Add lanterns to your group of planters and you get the chance to draw extra attention to them when it gets darker. Bonus: When you light up the outer corners of the patio, it will seem bigger and more spacious. If you have a brown thumb, or if you have travel plans this summer, you can get artificial plants and still enjoy the green look of your patio.   

What are your best tips for using planters on the patio? Tells us in the comments.