Do you need inspiration to style and design your dining room? Read on and choose between two popular styles from the latest dining room interior collections and decide which dining room style is best suited for you.
Classic dining room decor ideas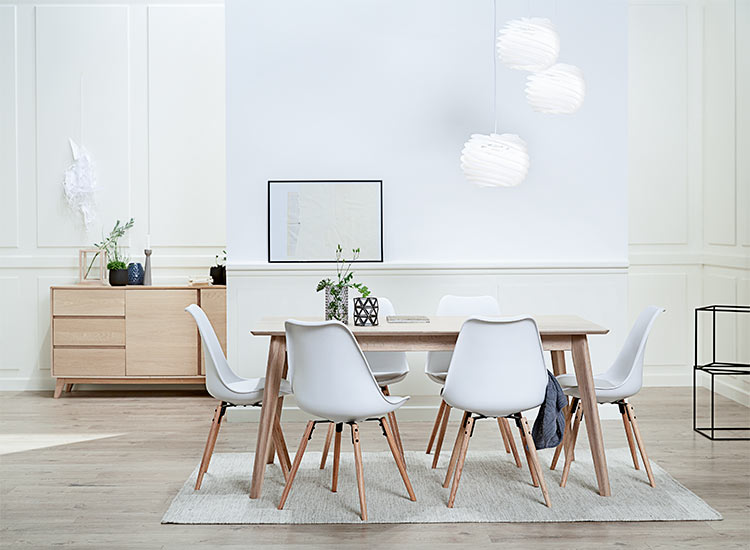 This dining room is designed with the KALBY furniture range. KALBY is a classic Scandinavian furniture range inspired by the Danish design era from the 1950's. The style is light and focuses on quality and functionality. The classic design makes the furniture collection very useable, because it fits into many types of homes. You can pick and choose from a range of KALBY tables, KALBY sideboards, KALBY bookcases and so much more!
Dining room design ideas on a budget
If you want to update your dining room on a budget then look at home accessories to transform the space. The white TONE pendants are a great, affordable dining room addition. They have a light expression with round, twisted edges. Our stylist has placed 3 pendants in a cluster with different heights. This gives a unique look and it adds several dimensions to the room.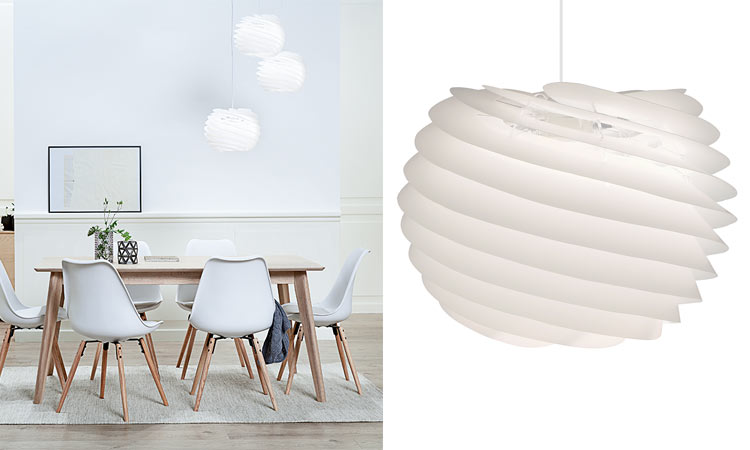 Interiors tip
Decorate your dining room with a nice rug. It adds a warm atmosphere to the room, and it makes a good contrast to the wooden floor and table. A rug is also a good idea if your dining room tends to be chilly.
Modern Romance - romantically styled dining room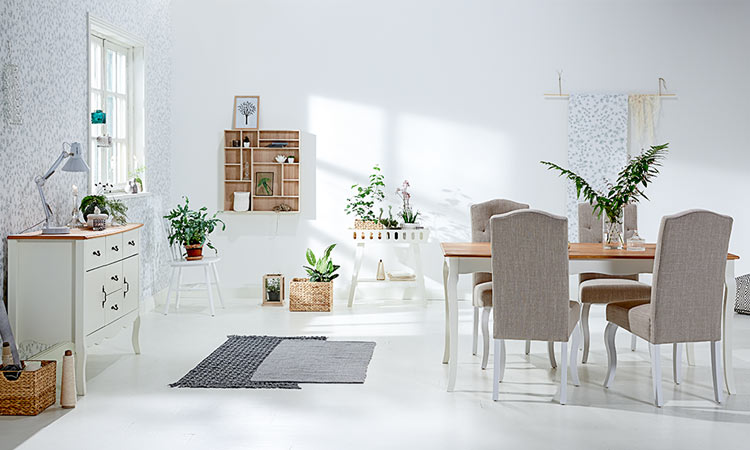 This dining room is designed with the STENLILLE furniture range. The STENLILLE range is inspired by Nordic light and nature. The romantic lines offer a soft and intimate mood merged with green botanics that give a fresh ambience. STENLILLE is a new range in JYSK, and it contains a chest of drawer, dining table and dining chairs.
STENLILLE is made from solid wood, MDF and ash veneer. The design is characterised by round shapes and carvings. Range & Design Manager Katrine Kruuse describes the design: "By mixing wood and white tones you get a soft and cosy look."
The dining chairs offer great comfort, as the seat cushions and backs are both padded.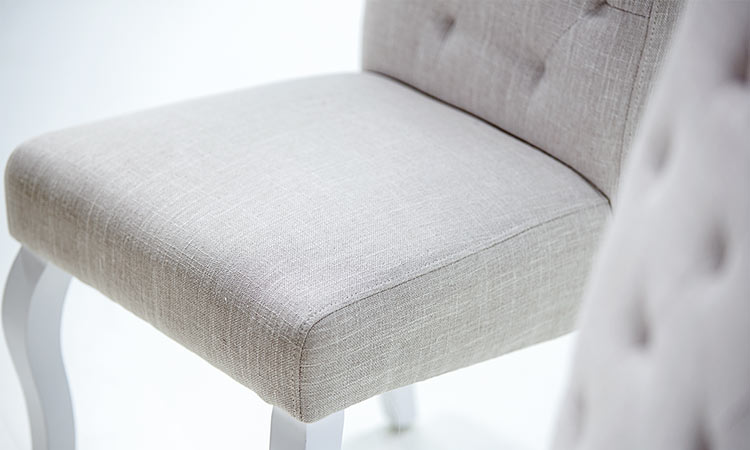 Dining room ideas for small spaces
If your dining room is in a small space, then a great interiors tip is to utilise the use of shelves. The wall is decorated with a wall shelf with pictures and small handpicked/personal objects. The wall shelf gives you the opportunity to add your personal style to the room and your own original touch. Add plenty of botanics and greenery to this style of room for a fresh look.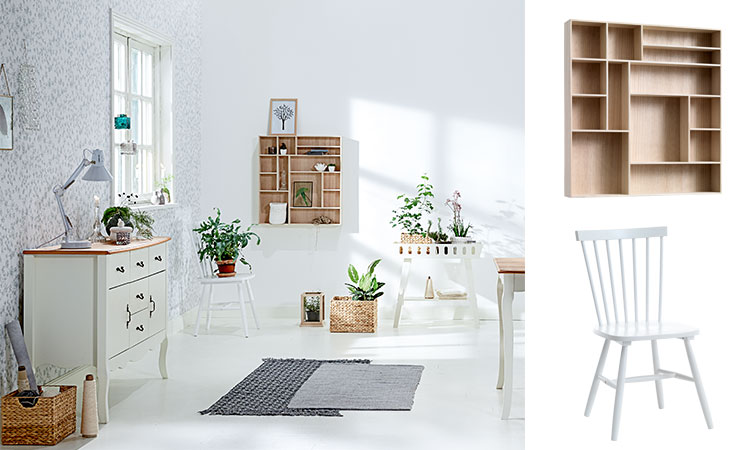 Interiors Tip
Place a chair in the corner. It can be used both for decoration in the room and as an extra chair when you have guests. A chair is a great small dining room idea as it can be used as an end or side table, and as a chair when you need extra seats at the dining table.