A display cabinet is a way to show who you are. Fill it with your favourite trinkets, pictures and decorative pieces to create your own expression. In this blog post, we will show you how a display cabinet is used in two completely different styles.
Functional Classic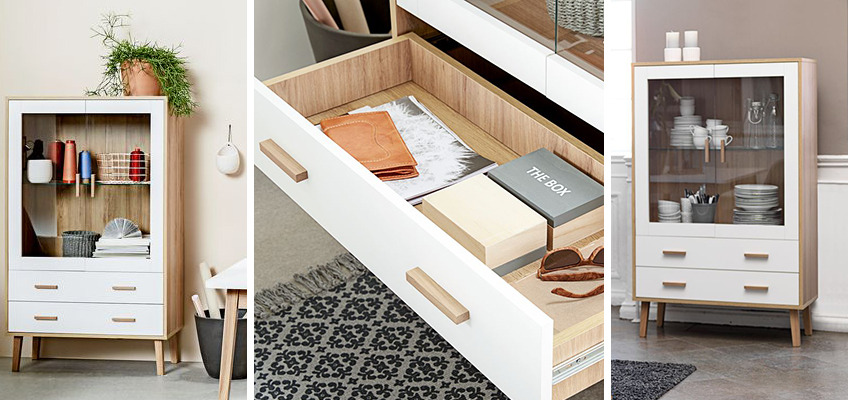 Functional Classic represents Nordic minimalism – simple and straightforward. GAMMELGAB is a new furniture range consisting of a display cabinet, a sideboard and a dining table. The two-coloured design fits into many homes. The tall, wooden legs on the sideboard and display cabinet give the furniture light appearance and makes the range suitable for small rooms. 
Industrial Vintage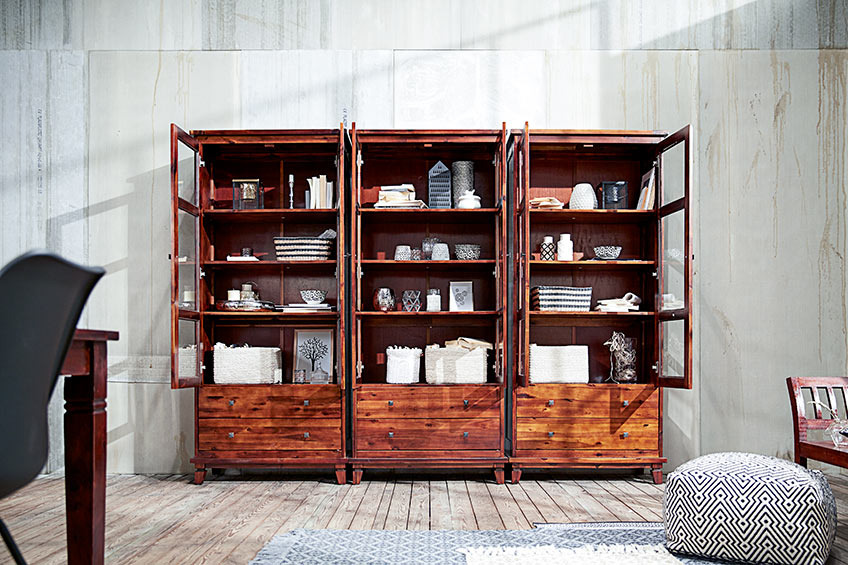 The Industrial Vintage room displays a cool, yet cosy style - combining dark wood with raw antique details. Notice the three FREDERICIA display cabinets standing next to each other. Using a great part of the wall adds a unique and non-traditional appearance to the room. To create your own personal exhibition in the living room, fill up the display cabinets with beautiful pottery, cute porcelain and glassware. Asides from being decorative of the three display cabinets they also provide excellent storage solutions.
Add to your room even further with matching FREDERICIA items such as the dark and antique looking dining table, sideboard and even TV bench.