Finding the right curtains for your home can be tricky as there is a wealth of options: fabric curtains, blinds and even shutters. Which ones should you choose? Read on for tips and advice on how to fit your choice.
Classic fabric curtains
Traditional fabric curtains help create a cosy atmosphere in a room, as well as being practical for privacy and light. They need not be heavy and dull, if anything they can be the total opposite. Consider using thin curtains for a light and airy feel, but then combining them with a blackout blind, in order to aid a better night's sleep.

Fabric curtains also work really well in a child's bedroom. Think bright colours, or cute patterns which shows off your child's personality.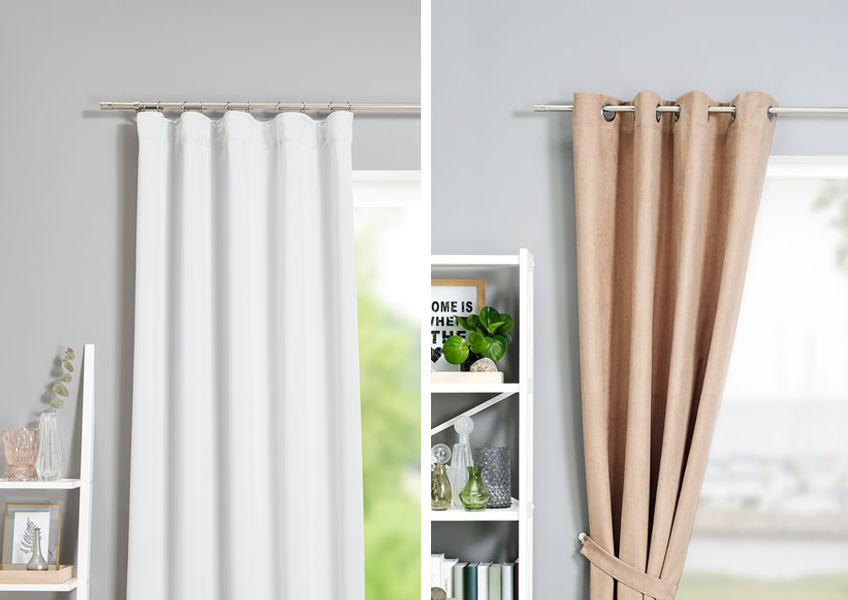 Choosing the right length and width
The correct length and width of your curtains are crucial if you want a beautiful result. If you're planning to use a curtain rod, choose a rod which is approximately 20% wider than the actual window, and place it 8-10 cm above the window frame or in the actual ceiling.
In the case of a large window section (e.g. in the living room), it is often a good idea to divide the curtain into several lengths. This is practical, both when fitting the curtains, and when they have to be taken down for washing.
A curtain, which goes all the way to the floor, should finish approximately 3cm above the floor, while a curtain in a window with a window ledge should finish 8-10cm below the ledge (or 3cm above a radiator, if there is one). Regardless of the curtain's size, remember to be aware of the finish at the top. When measuring, you must measure from the rod's lower edge or – if you are using curtain rings – from the lower edge of the rings.
Dimensions of vertical blinds
Vertical blinds are a popular choice for homes as well as offices. They are great to use in homes with patio doors or long windows. The large, vertical louvres look great in both large and small rooms and the blinds can often be an affordable solution, as the fittings for the installation are usually included. Vertical blinds also come in many standard dimensions, and you can personally shorten both their length and width.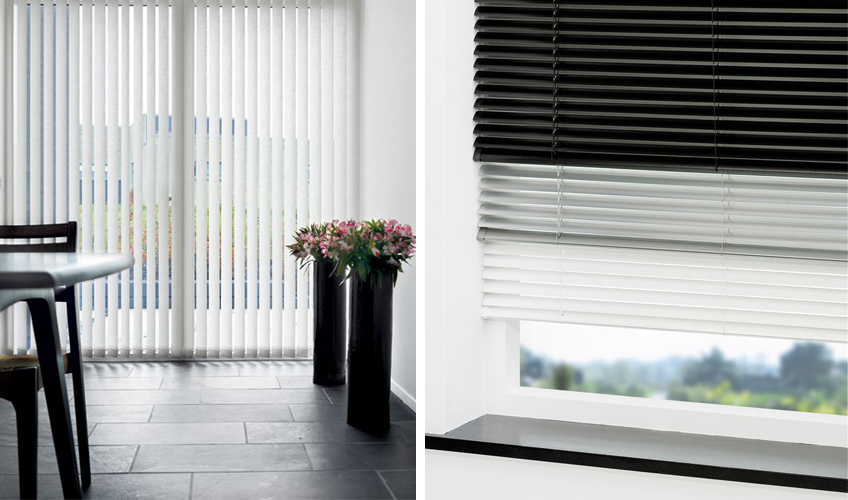 Which blinds to choose?
Roller blinds and Venetian blinds are becoming more and more popular, as they are both practical and affordable. If you're after aluminum Venetian blinds in your home, you will need a pair of Venetian blind scissors to easily shorten the blinds both length-wise and width-wise in order to fit them.  Whereas roller blinds can only be adjusted width-wise. A further window solution is pleated blinds. You can easily fit roller blinds or Venetian blinds yourself, using the pieces supplied.
Get practical with a sewing kit
If you are practical and creative, you might choose to sew your own curtains if you want an original look. Purchasing the right sewing kit and equipment is the first step, then you need to consider how much fabric you are going to need.
One rule of thumb says that the width of your fabric should be twice the width of the window. When calculating how much fabric you need, you must also take into account any additions and any possible wastage caused by pattern matching. Finally, make sure you measure the window accurately. 
Do you have any curtain and blind fitting advice? Leave a comment below with any tips.