You can avoid the damaging UV radiation from the sun, but still be able to enjoy summer life on the patio or balcony if you use a parasol or a sun shelter. Which one should you chose, depends the space that you have available and on other conditions on your balcony or patio. In this blog post we guide you to the right decision.
For a small patio or balcony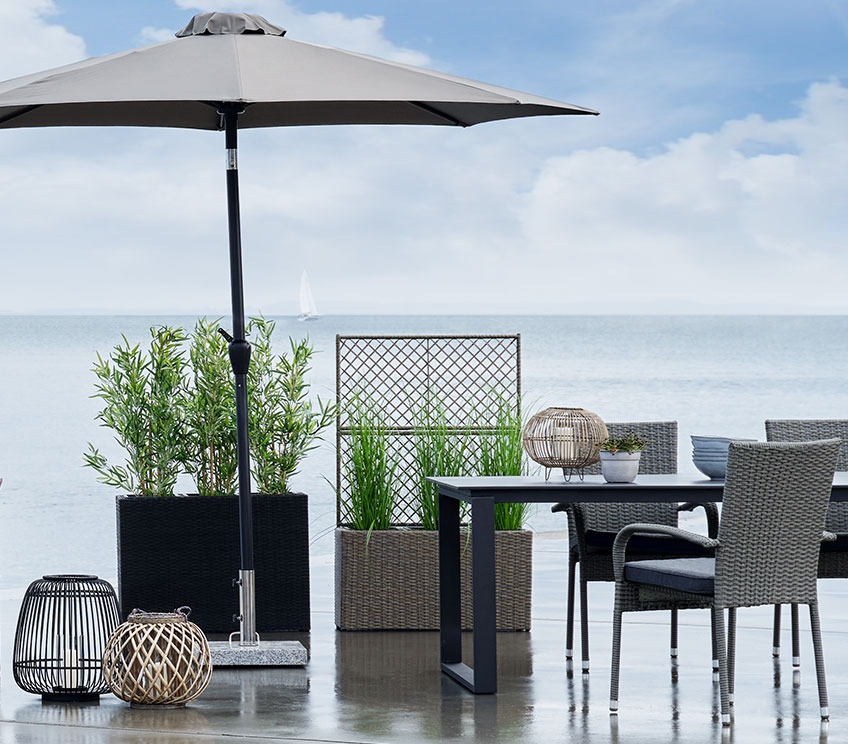 A classic upright parasol is a great choice for a small patio or balcony. This kind of parasol has a straight pole out of metal or wood and comes in different colours and sizes. If your garden table has a hole in the middle, it is probably intended for an upright parasol that can cast a shade on the table and you and your family. Some upright parasols have a height-adjustable pole or even a tilting function. If your garden table does not have a parasol hole, a parasol with a tilting function is a good choice. When you tilt the parasol, it can cast a shadow from a distance and you can be in the shade all day long.
Create a playful feeling on the balcony or patio
If your patio or balcony is very small, or you prefer to use the available space for something else, a balcony parasol is ideal. It can be placed directly up against the wall and doesn't take up any unnecessary place.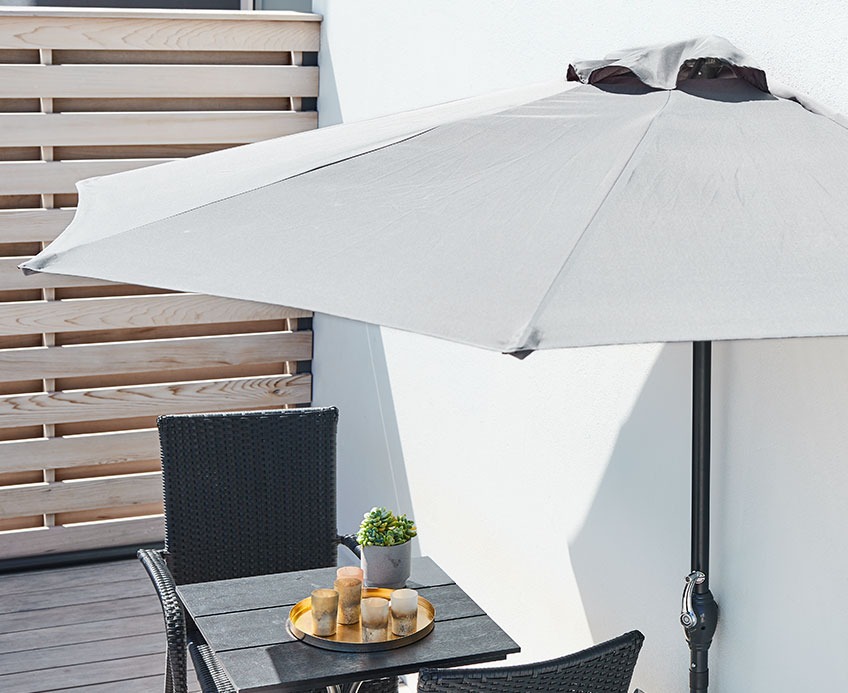 For the larger patio or balcony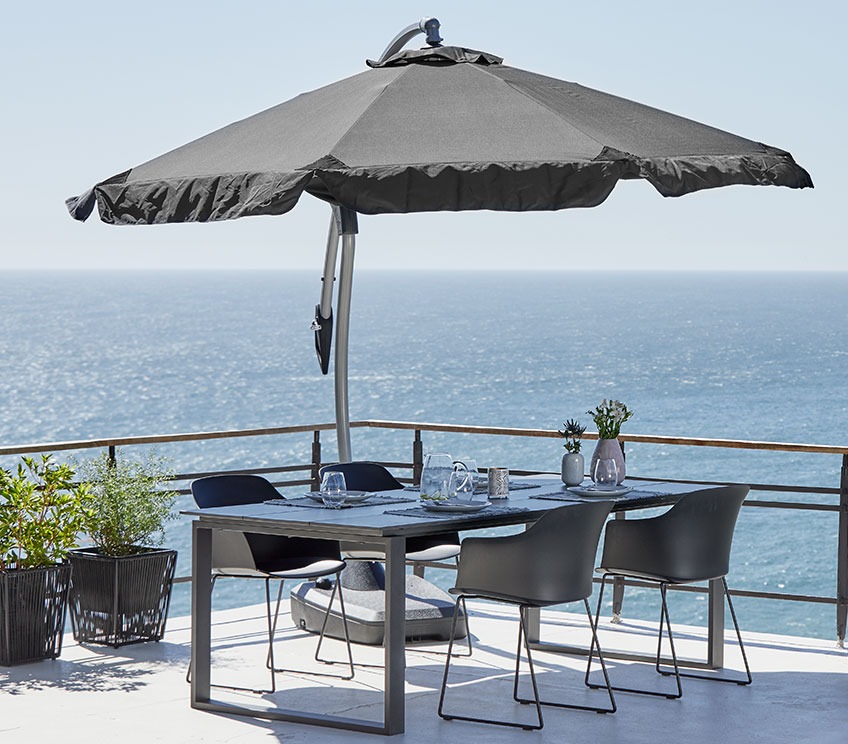 A hanging parasol is a great choice if you have a large patio. A hanging parasol takes up space, but can also provide shade for a large area. You can place it beside the garden table but still be covered directly from above when seated at the table. You can tilt it and turn it area and if the parasol base has wheel you can easily move it around despite of its size.
Sun shelters – a durable solution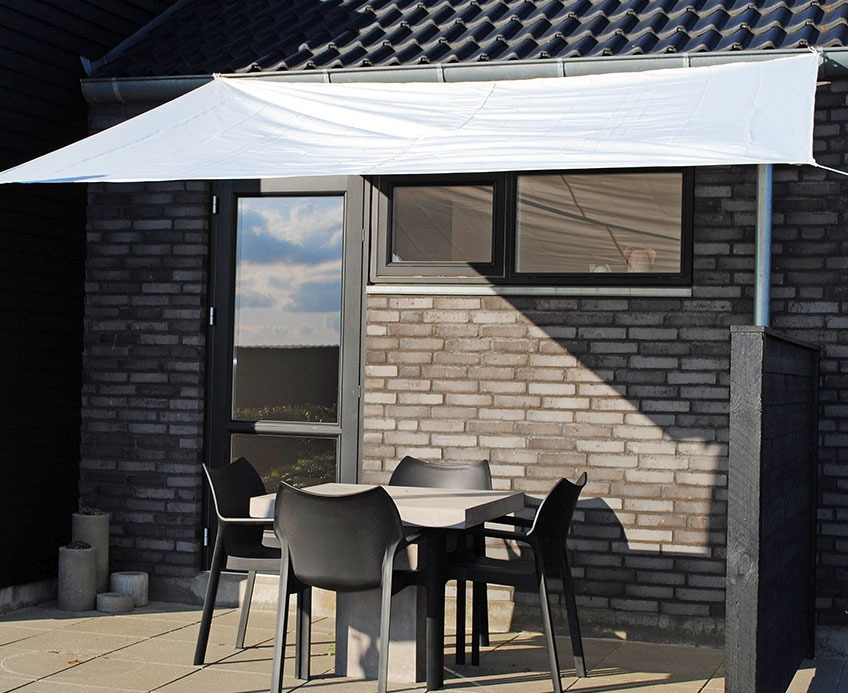 If you don't have the need to move around the shade, but want it in the same place day after day, morning and afternoon, a sun shelter is a great choice. On top of that, the sun shelter doesn't take up any space on the ground. You simply mount one side of the sun shelter on the house wall and make sure that you can tie the other side to a pole or a nearby tree. Some sun shelters have one and others have two strings to attach.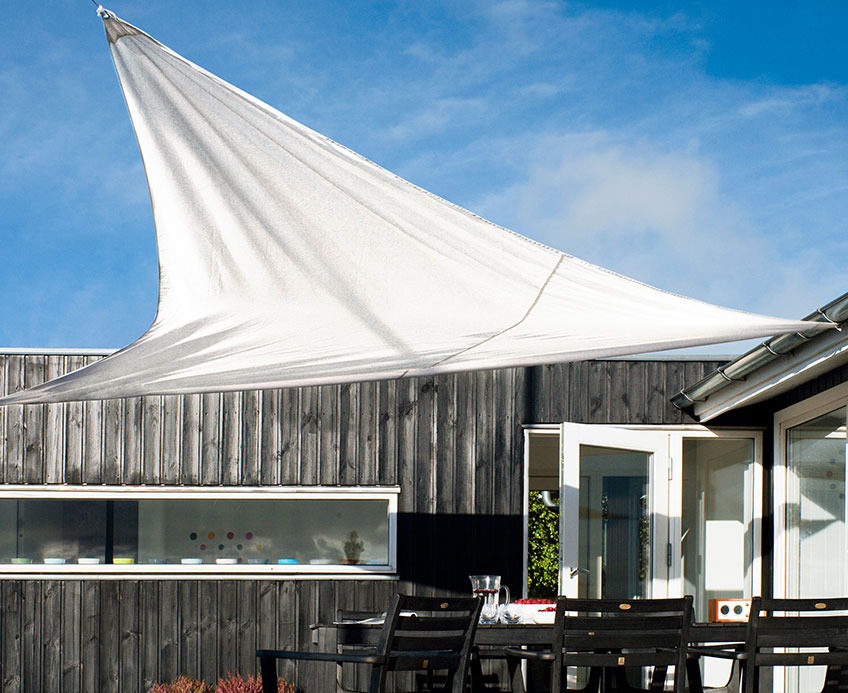 Choose the right parasol base
When you have chosen your parasol, it is time to choose a parasol base. A few thing are important: Make sure that the parasol base is heavy enough to hold the parasol stable. Also consider the size of the base. If you have chosen a balcony parasol, you can get a matching half a parasol base that is approx. half the size of a regular one. Finally, it is important to consider if you want to move the parasol around. In that case, it is a good idea if the base has wheels and a handle.