Chests of drawers are space saving pieces of furniture, that offer their help keeping your home tidy. They are a combination of functionality and design, which can underline your style and bring out the best in your living room, dining room, hall, bedroom or wherever. One chest of drawers might be better suited for your home than another so let us walk you through some of the characteristics that you should consider in order to make the right choice.
1. Where do you want to place the chest of drawers?
First decide where you want to place your new chest of drawers. How much space is available, and what is already in the room? Also consider if your chest of drawers could serve multiple purposes by replacing some of the other furniture that you already have. You can simplify your décor by joining your other storage solutions in one large chest of drawers. Shelves, boxes on the floor, coat racks and other places where you keep things out in the open can be removed and you get a nice, tight look.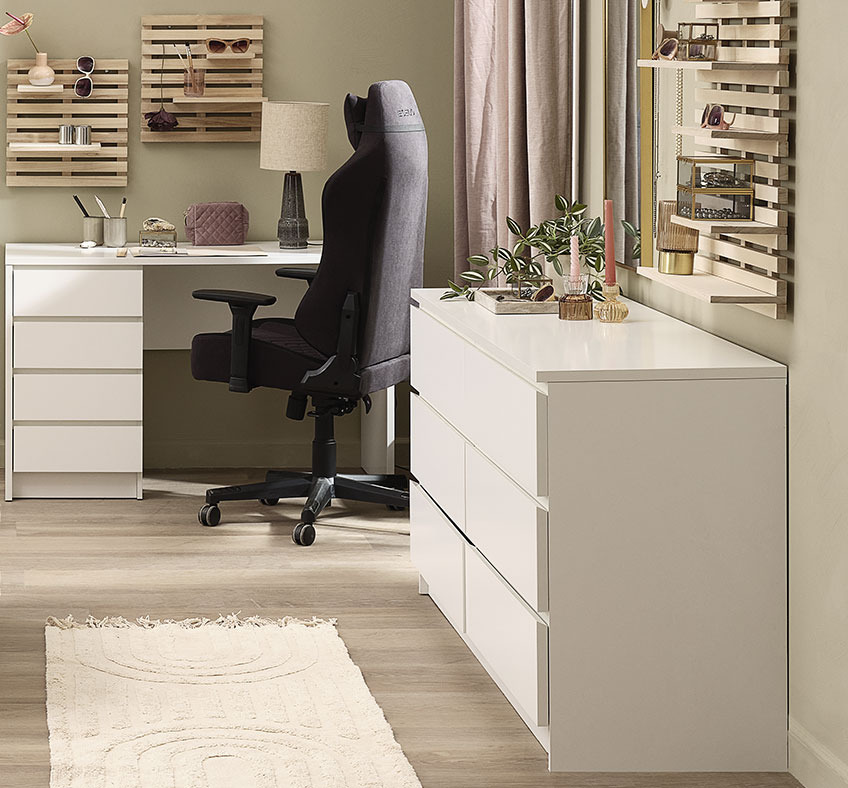 If you have decorative items that you would like to display, consider getting a cabinet.
2. How much space do you need for storage?
Continue by considering what you want to store in the chest of drawers, and how big you need it to be. Don't make the mistake of underestimating your storage need. If you have space for it, consider a double chest of drawers or buy two, that you can place next to each other. Your future self will almost certainly thank you when you have a dedicated space for all your belongings.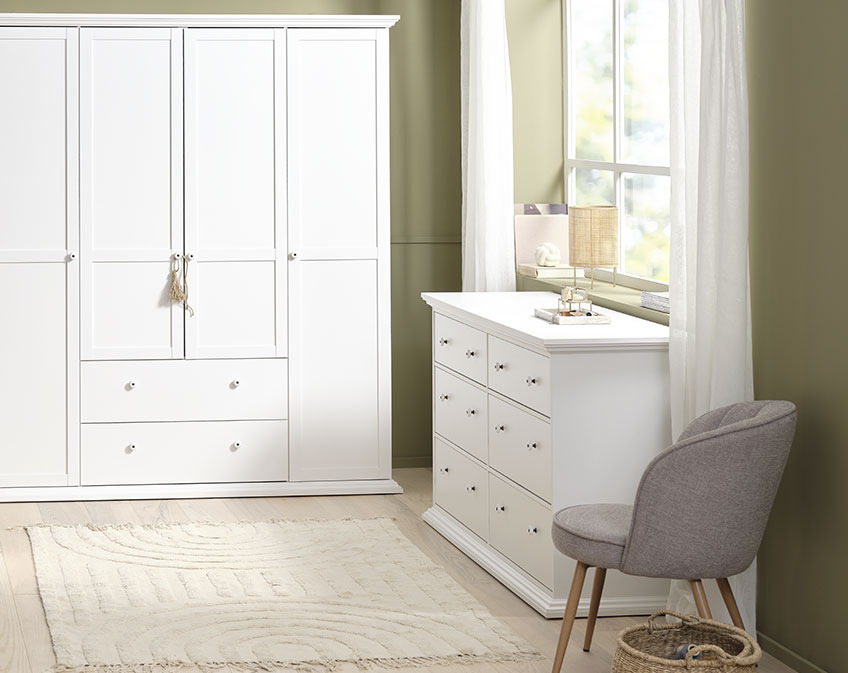 Don't be afraid to use the chest of drawers for storage of items that are used in other rooms. You can dedicate a drawer to tablecloths and napkins, even if the chest of drawers is placed in your bedroom or your office.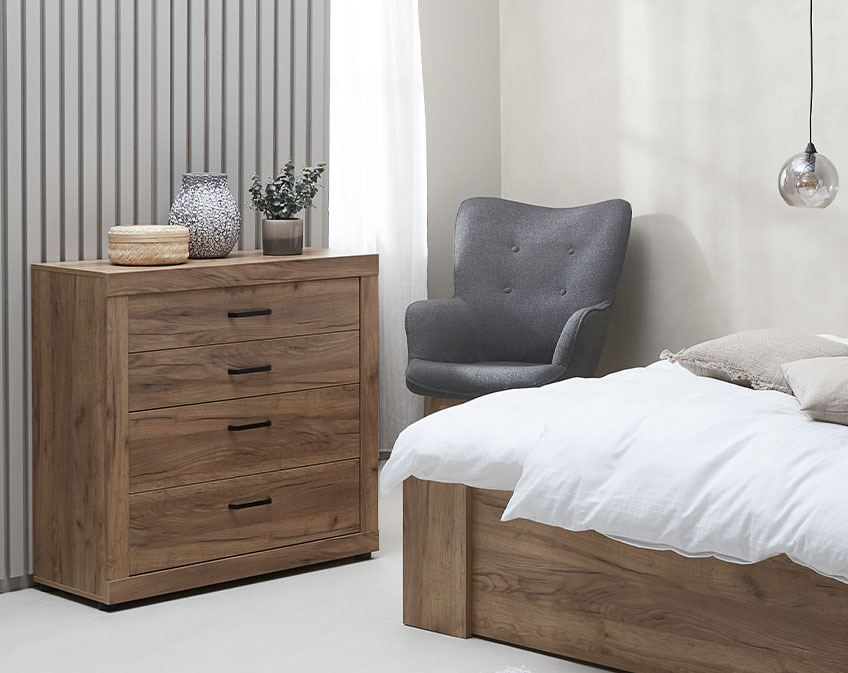 3. Do you need more than just drawers?
A chest of drawers doesn't necessarily have to consist of drawers alone. Some models have a door, others have a shelf. A chest of drawers with a shelf can do double duty as a bedside table or might be ideal in a hallway where you can keep a tray with keys on the shelf.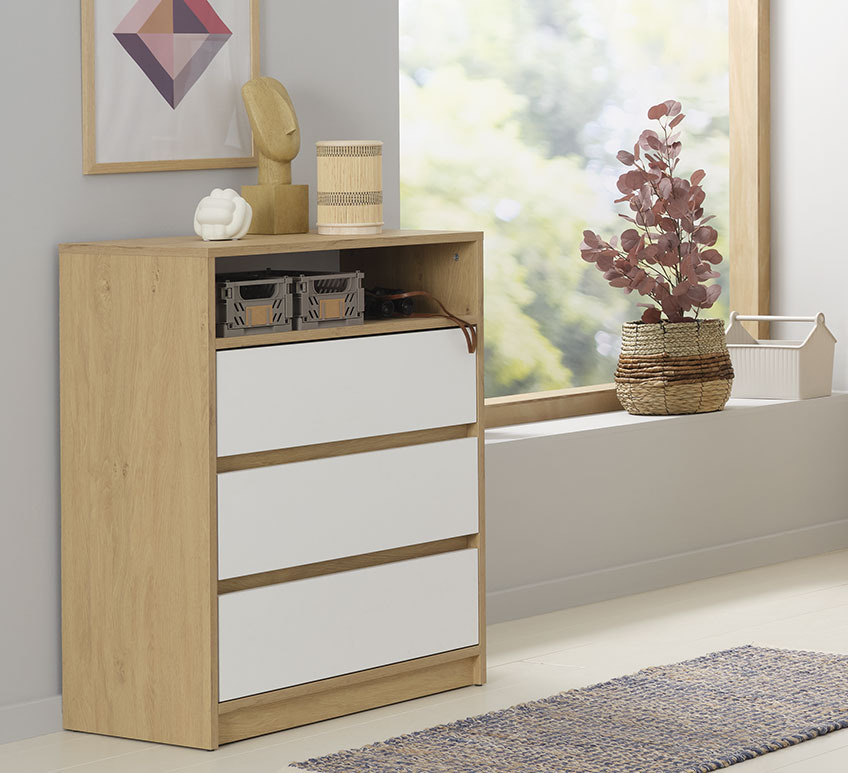 Some chests of drawers have a door in addition to the drawers. This can come in handy if you need somewhere to keep candlesticks and other items that are best kept upright.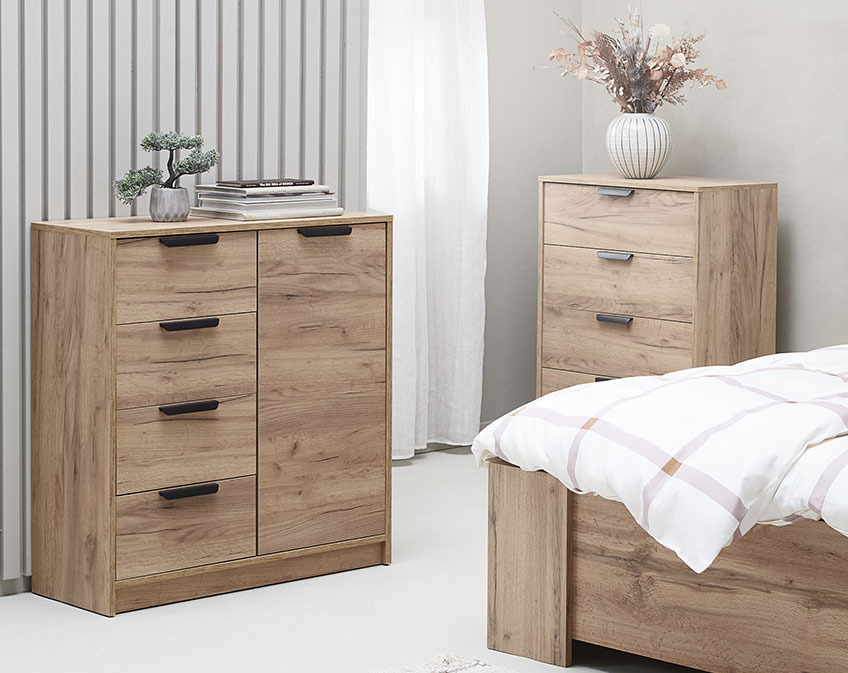 4. What style and colour do you like?
Once you have considered the basics – the space available and the purpose, you can start searching for the style that you like. You can find a chest of drawers that complements your existing décor, or one that contrasts it. If your décor is light and elegant, you can continue this style, but why not try something a little bolder and get a black chest of drawers to attract attention and anchor the room.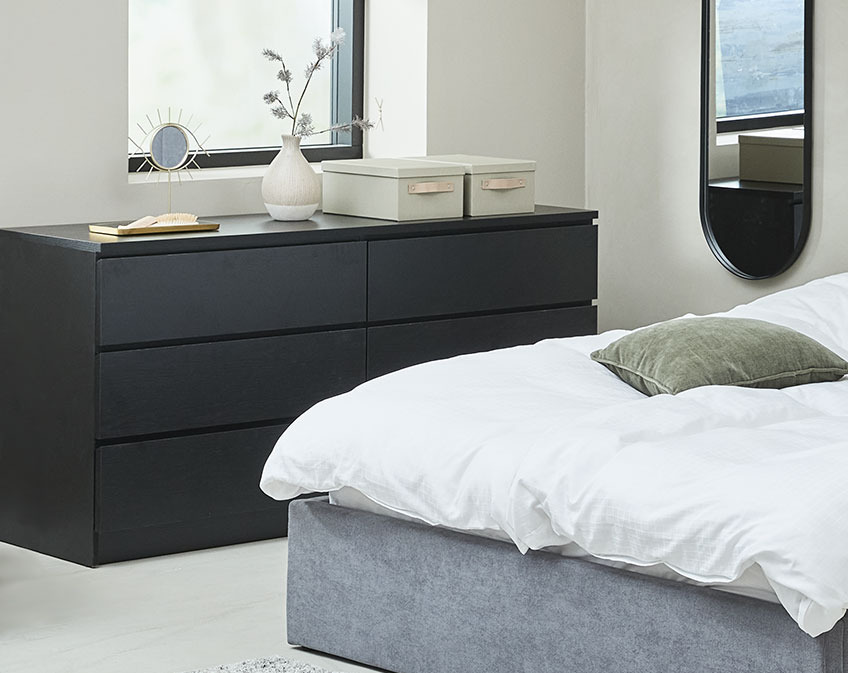 If in doubt, remember that you can never go wrong with a classic look.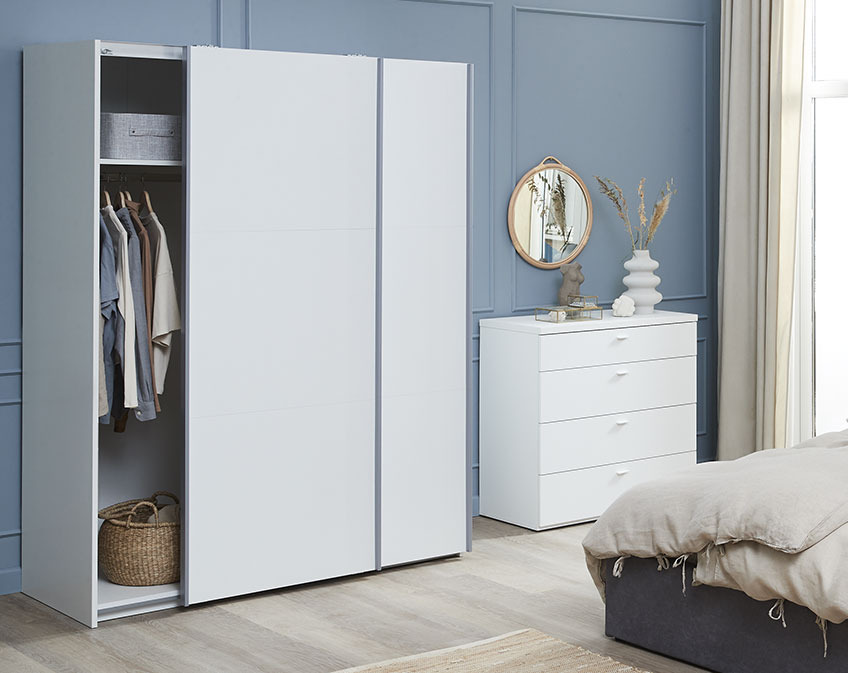 If you are shopping for more than just a chest of drawer, you have a unique chance of achieving a harmonious and synchronized look by exploring furniture items within the same collection.