There are new lamps in our Lighting assortment that deserve some extra spotlight. Tina Nymann is one of our experts within living and décor, and we have asked her about her favourites and the stories behind them. "I have handpicked some lamps that are a bit untraditional – lamps with a certain feature or functionality that are all adding style and cosiness to your home," Tina begins and goes on the describe each of them in detail.
HANNES diffuser lamp and LEON essential oils
HANNES is a lamp that also acts as a diffuser. Pour water in the base, add a few drops of LEON essential oil, and turn it on. HANNES is 16 cm high, has a diameter of 11 cm and includes a USB cable. LEON scented oil comes in a package with three different fragrances.
"HANNES will spread a wonderful, dim light and – with the help from LEON essential oils – a lovely scent and a pleasant humidity, all at the same time. HANNES has a classic expression that will suit any bedroom, teenage room, or bathroom. The base has a wooden look and a white plastic top with elegant rims, and the practical size makes it ideal on a shelf or an end table," says Tina.
Also, have a look at Tina's favourite décor this season
MAGNAR ceiling lamp and TORE light bulbs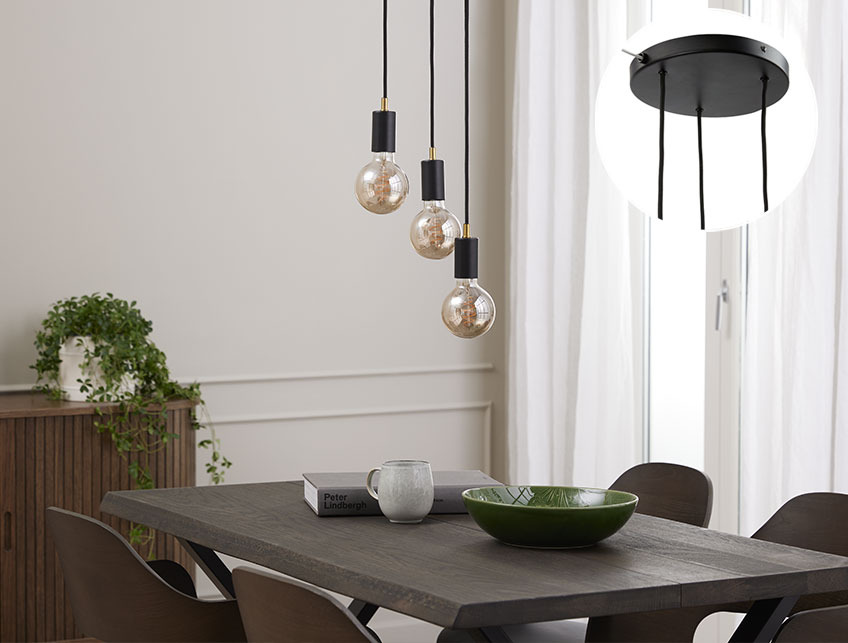 MAGNAR is a black three-in-one pendant in steel with a round canopy and three cords. Each is 200 cm long, but you can adjust the length, so it fits above your dining table or wherever you need it – just wind up the cords in the base. The lamp does not include light bulbs, but we recommend that you use the smoke coloured TORE spiral LED light bulb.
"It is important to combine the MAGNAR pendant light with the right light bulb, and I find that the new decorative, TORE spiral LED light bulb is exactly that. The elegant brass-look in the top of the lamp socket and the large, smoke-coloured light bulb look very stylish together," says Tina "But this lamp is not only elegant – it is also practical and versatile. I will hang it above my dinner table, but it could easily be placed in a dark corner of a living room or even in a hallway."
KLEMENS battery lamp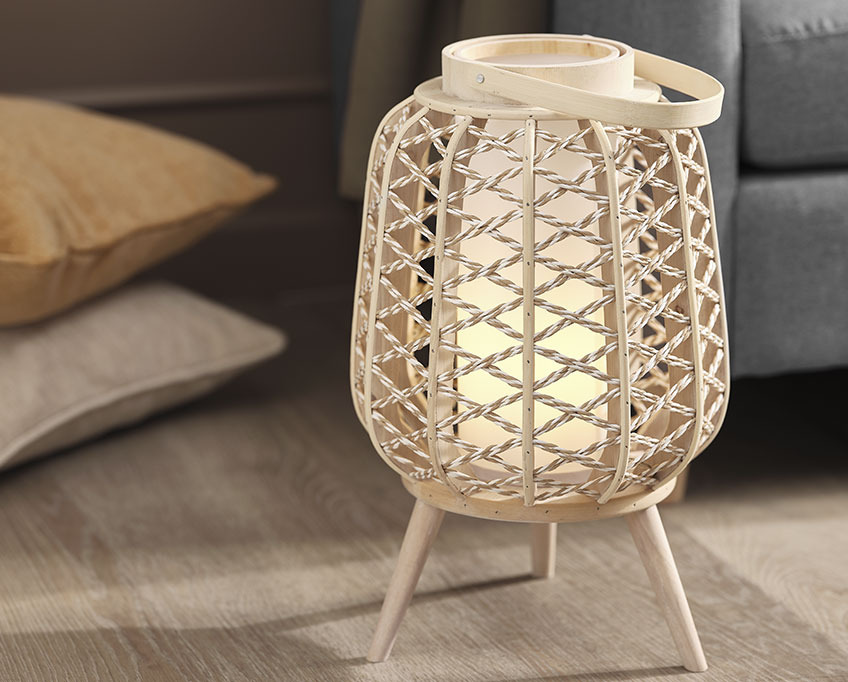 KLEMENS battery lamp is 46 cm high, comes with a non-replaceable decorative LED light bulb and has a battery box with a timer function.  
"Finally, I want to highlight our battery lamp KLEMENS that sheds a warm and decorative light. The light bulb is placed inside a white plastic tube, and this creates a soft, diffuse light. Grab the handle and carry KLEMENS around with you to add cosines to any room," suggests Tina.