The entryway can be one of the most challenging rooms to decorate. The space is often limited, and there is a big need for good storage solutions.
The entrance hall is the first room that meets you and your guests. It should feel welcoming and set the tone for the rest of the home. Aesthetics should not trump functionality, but it is possible to create a hallway that is both inviting and functional - follow our 5 tips to securing both.
1. Don't underestimate the need for storage space
The requirement for your entryway depends on the family's needs and obviously, the more people in the household the more storage space is needed. The need for storage space in the entry should not be underestimated. Find storage solutions for shoes, jackets, and accessories.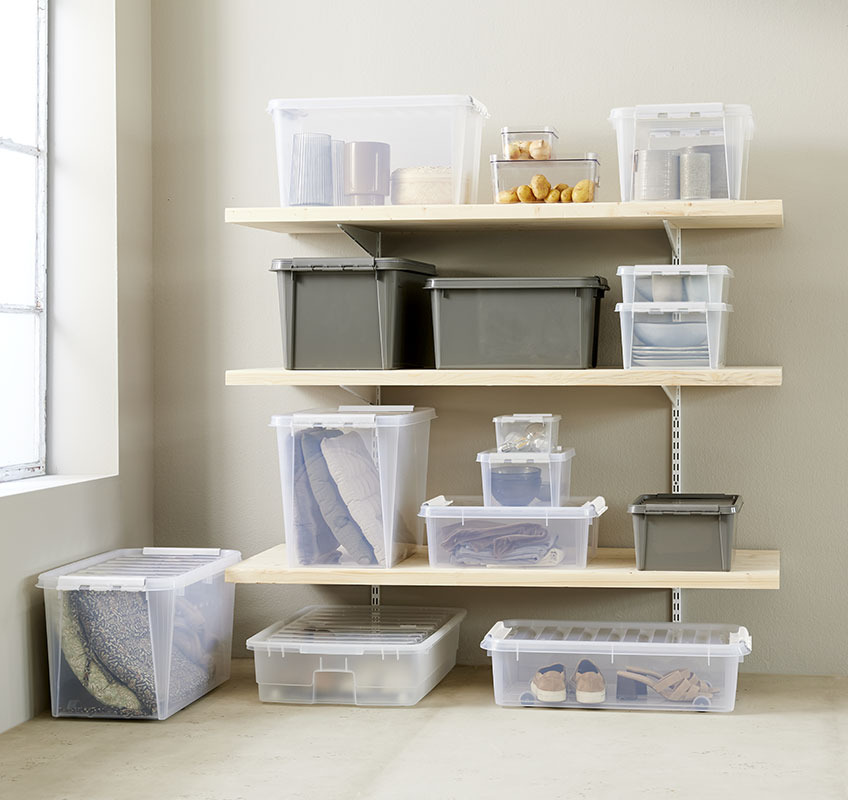 You can make the room seem less cluttered by choosing storage solutions that have closed shelves.
Another good idea could be to reorganize when the seasons change. No need to have winter boots and sandals taking up space at the same time. If you have other places at home to store clothes, shoes and winter accessories then utilise them.  
When arriving home, we often have our hands full of stuff that we need to get rid of. Make it easy for yourself to arrive home by having a space for your keys, your bag, your bike helmet, your scarf, mittens, and your hat.
2. Protect the floor with a welcoming rug
A rug in the hallway serves many different functions. First of all, it's practical. When you come home with dirty shoes it protects the floor. It is also great for the acoustic and will bring a sense of warmth to the home. But it is also great in regard to interior décor because it helps tie the room together and create a coherent vibe. Choose between many different designs, materials, and sizes:
3. Check the outfit when leaving and arriving home
For many, a key element in the entryway is a mirror. It allows you to check your outfit one last time before going out the door and is a great functional and aesthetic piece.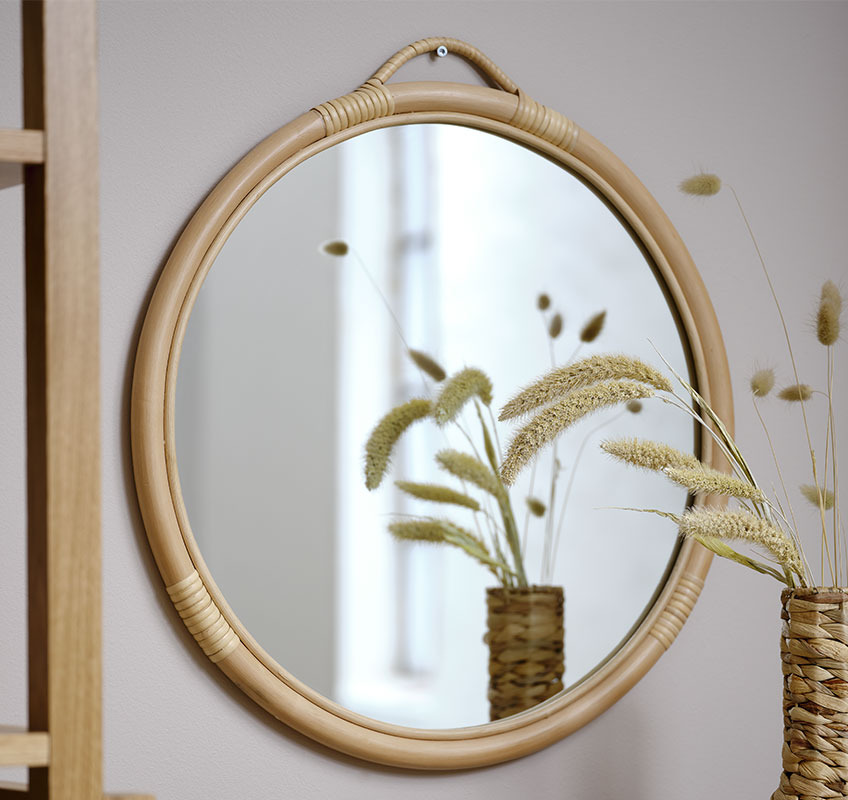 Choose between a full-length mirror or a smaller one depending on your need.  Find a mirror that reflects your interior aesthetic:
4. Sit down in your hallway
An entrance bench is both a practical and decorative piece of furniture. Use a bench when you need to take off or put on your shoes to create a welcoming entrance to your home. If you are limited on space, a small stool can be a great option. It can both be used as a seating place or as a spot for your bag or bike helmet. This way you avoid it ending up in a pile in the corner.
5. Decorate with carefully selected decorative items
The entryway is the first impression that meets your guest when arriving at your home. Make sure there is room for their coats and give them a sneak peek of your personal interior decoration.
The last thing you want is to over-clutter with a lot of knickknacks. Well-chosen textiles, vases, cushions, decorative bowls, and images will give your entryway personality and make it more welcoming. A small bowl is perfect for your keys and wallet. Place it on a small shelf next to the mirror and that way you always know where to look for your keys.