Springtime's mild temperatures and bright days are finally here and it's time to start thinking about outdoor projects. If you're planning on laying a patio, but still aren't quite sure where to position your patio in relation to your house, then read on and learn some tips and tricks.
A south-facing patio – the popular choice
The popular choice is often a south-facing patio. On sunny days it will be bathed in sunshine, therefore an ideal spot to spend long afternoons and late evenings in the garden with friends and family on your charmingly furnished patio.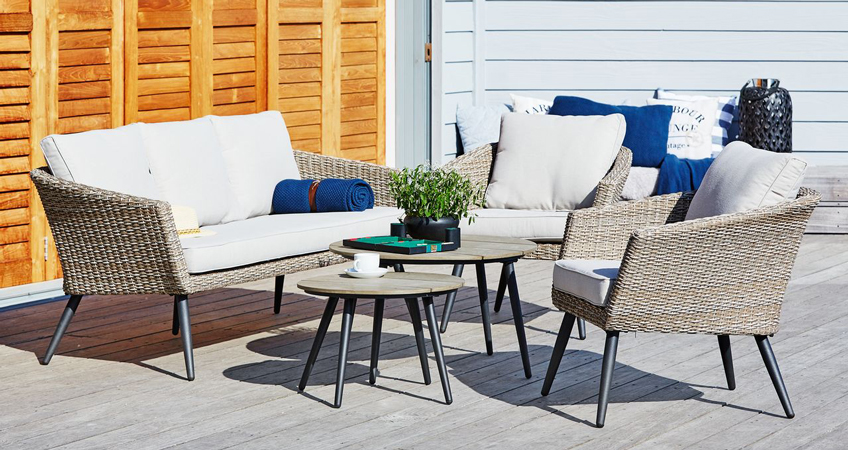 One disadvantage of a south-facing patio is that an al fresco breakfast can be a wee bit chilly, as the sun may not have arrived during breakfast time. Another thing to bear in mind is that on hot, sunny days, things can get very warm in the course of the afternoon and that can make spending time on the south-facing patio sometimes a little too warm. But of course we have a solutions! Use a garden umbrella or parasol to shade your friends and family on those extra sunny days.
An east-facing patio – great for morning lovers
If you prefer basking in the morning sunshine on your outdoor furniture on your patio, you should maybe consider an east-facing patio. The sun rises in the east therefore you'll be in the perfect spot over your morning cup of coffee and cereal.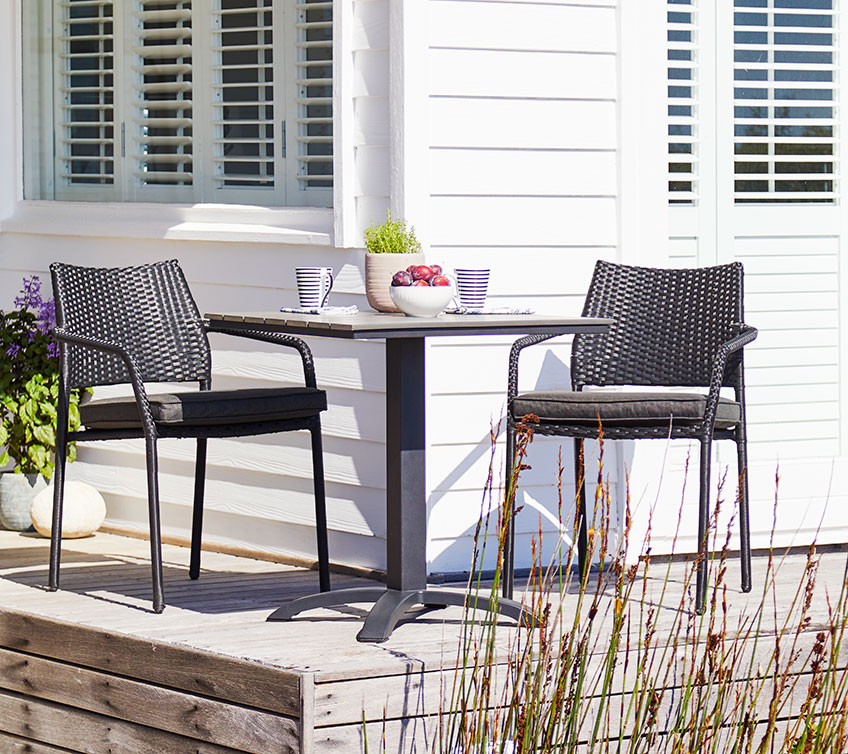 A north-facing patio – a chill oasis
If as much shade as possible is more your cup of tea, a north-facing patio is ideal for really hot summer days, as surrounding houses and trees will be providing you with excellent protection against sunlight. In this way, the north-facing patio serves as a chilly oasis on the hottest summer days.
West-facing patio - take the wind into account
Whether using your patio in the morning, early afternoon or evening, you need to consider the wind. Apart from the fact that it could be cold, if there is excessive wind then you may not have the best of times. Therefore ensure you have items such as chair seat pads and furniture which won't blow over.
Remember planning permission
Before you start laying your new patio, it's a good idea to find out whether you need planning permission before creating your patio haven. Do your research and then sit back, relax and enjoy all that your patio has to offer.