With some small, budget-friendly changes, you can update your bedroom. We are presenting three different styles. Each bedroom has its own vibe. Which one is your favourite?
By focusing on trends and decorative items such as rugs, cushions, bedside tables and bed linen, lamps, frames you can change the style of your bedroom and give yourself new energy every morning.
Wake up to tranquillity
A bedroom should be a space for relaxation. Therefore, spend some time decorating your bedroom in a way that makes you wake up in a tranquil state of mind.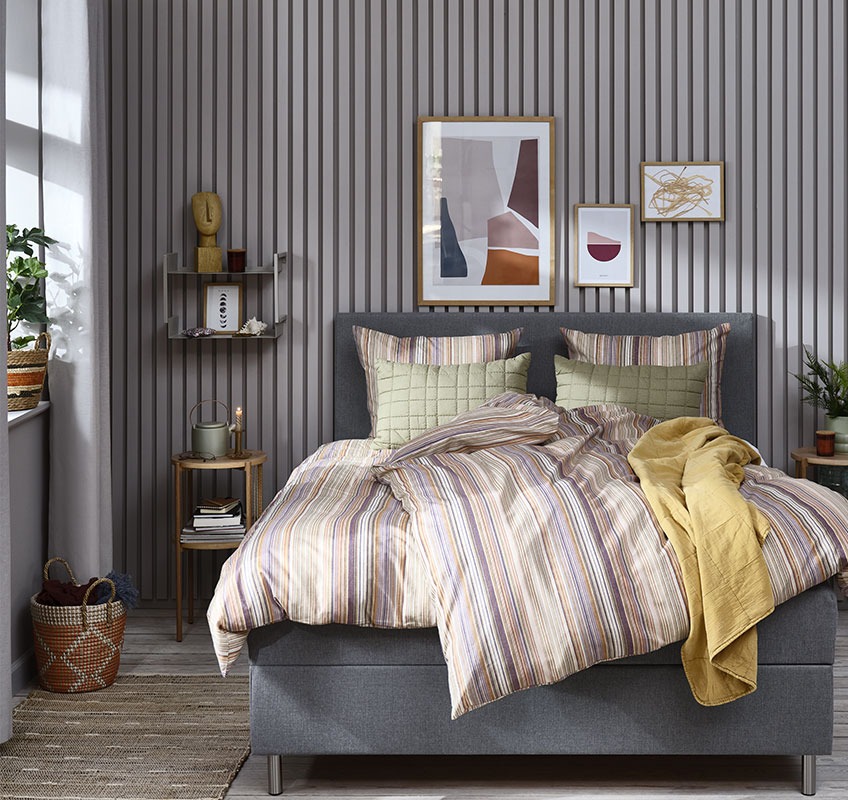 Want your bedroom to be the ultimate place for relaxation? Then style your bedroom in neutral colours combined with tones such as peach, fig, aubergine, and wild fields of untouched flowers.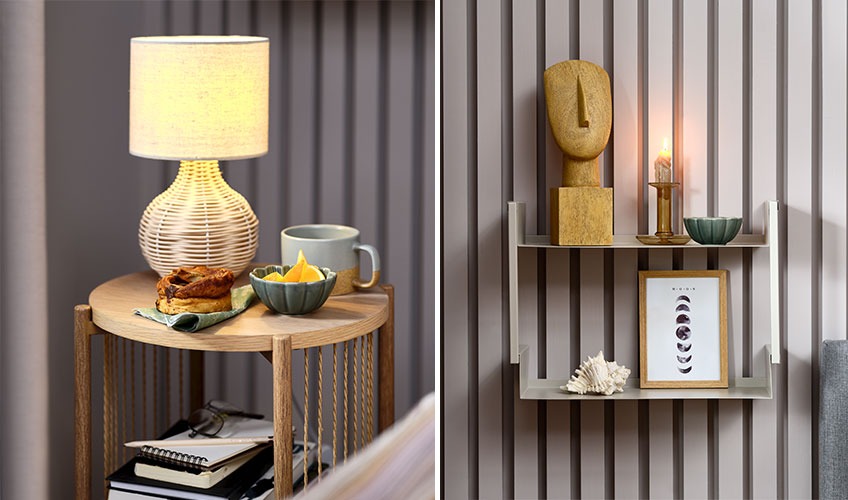 Bring nature inside with natural colour tones and decorative pieces such as seashells and plants. In unpredictable times, we want to find some sense of calm, and that is what this bedroom style delivers.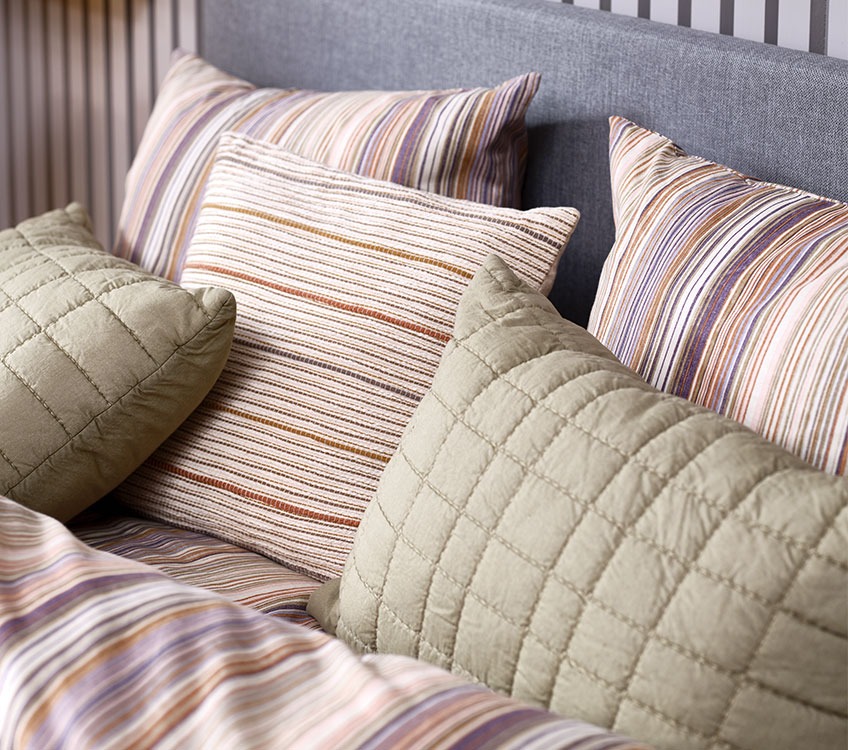 Wake up to balance
We are all trying to find a balance in life. Whether it be at work or home. Style your bedroom so it has the perfect balance between functionality and beautiful pieces that have a long lifetime.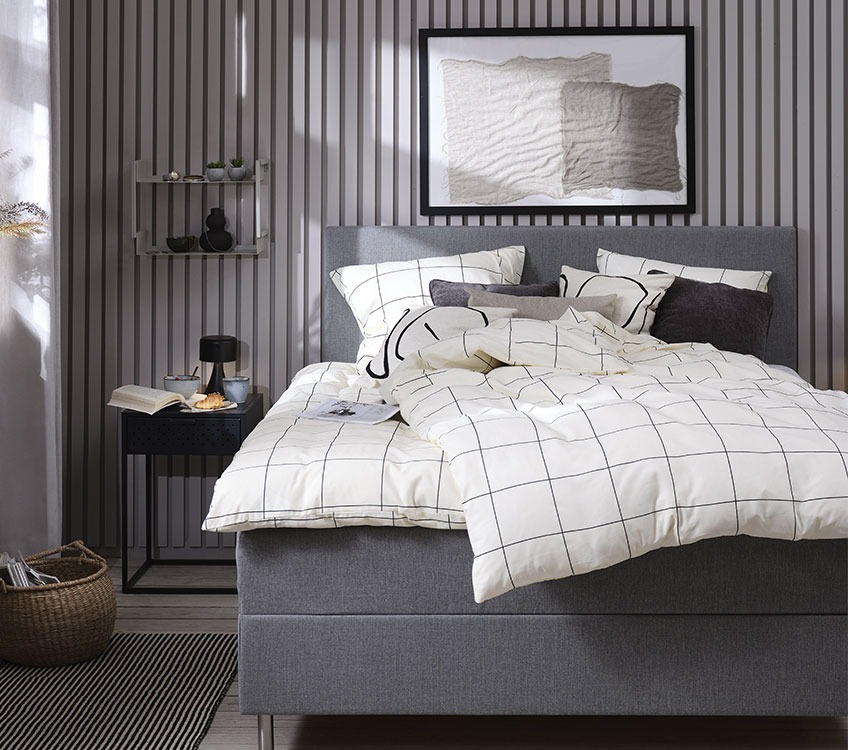 The idea is that over time you can still find interesting new angles, surfaces and uses of long-lasting pieces.

For colours find inspiration in the Scandinavian beaches and sand dunes with light and natural tones.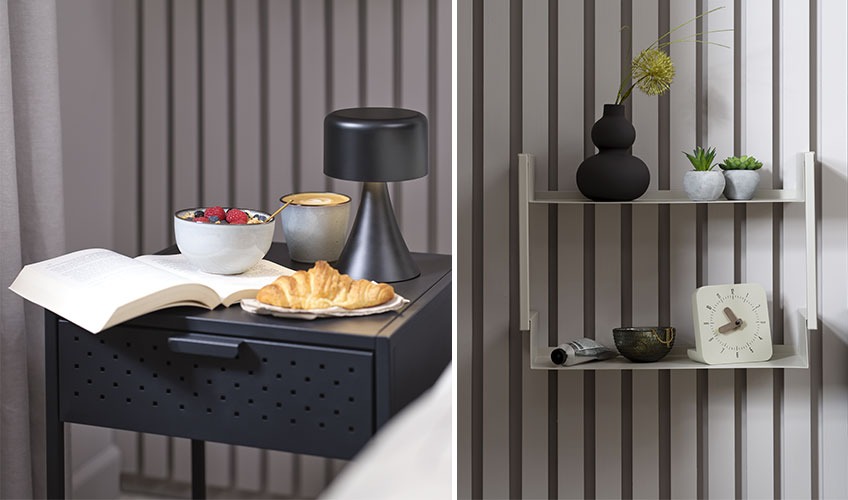 The combinations are endless since the colours are basic but mixed with a bit of spice here and there. This makes it easy to move the products around the house if you need to change things up.
Wake up to colourfulness

Maybe you need to start or end the day with a splash of colour. This bedroom style playfully combines creativity and relaxation.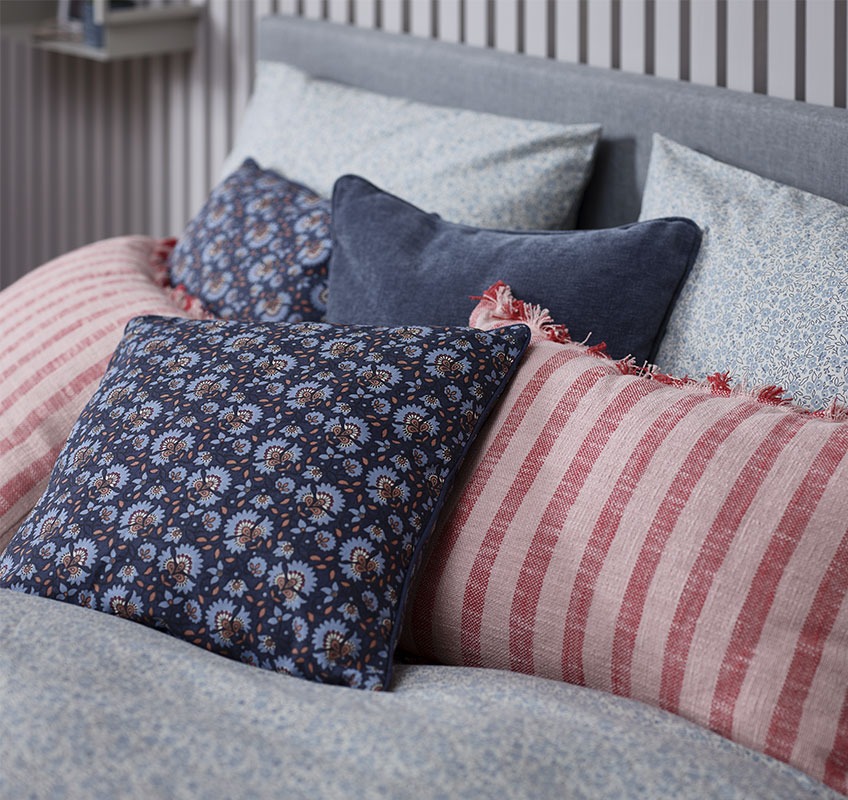 Choose colours with a Nordic touch such as positive reds and fine pastels and combine them with khaki and cool light blue shades. The combination of colours will bring the vibe of Nordic summer into your bedroom.