Are you looking for an easy way to upgrade your outdoor spaces at home so you can enjoy every single second of summer? With a gazebo, this is exactly what you get: An affordable option to bring your home outside, allowing you to live inside out in the best way possible.  
A gazebo provides the perfect setting for inviting friends and family over to have a great time. Set up your gazebo, bring out your lounge furniture, decorate for a great atmosphere and pure comfort with string lights, cushions, snacks, and beverages – what's not to like?
Benefits of a garden or patio gazebo
If you are planning to entertain in your garden this summer – or simply to make the most of every opportunity to enjoy the outdoors, a gazebo might just be the solution. You can place your gazebo on your patio, in your garden, or bring it to the park. With a gazebo, you can bring your living room outside.
There are many ways in which a garden or patio gazebo can help you make the most of summer, as it essentially extends your summer season, giving you and your loved ones many opportunities to enjoy summer to the fullest.
Quality time in the garden
A gazebo is a great place to rest and unwind. It provides a shaded setting for relaxing on sunny summer days, where you can enjoy refreshing beverages, listen to music, or immerse yourself in a great book.
 
A gazebo with sides provides shelter
A gazebo is perfect for all kinds of weather. By adding sides to the gazebo, it provides shelter from rain, snow, wind, and harsh sunlight from every direction. It can also leave you feeling more secure from other bothersome elements such as insects.
 
Garden parties and get-togethers
The gazebo is great for garden parties, as there is plenty of space for dining tables and chairs, and even lounge sets. Invite your family and friends over for a lovely garden party beneath the canopy of the gazebo – it will surely be a great summer memory in the making.
 
Outdoor events in public
A gazebo is also a great fit for public settings such as events in parks or other outdoor areas. A gazebo provides a sheltered base for you and other people you are with.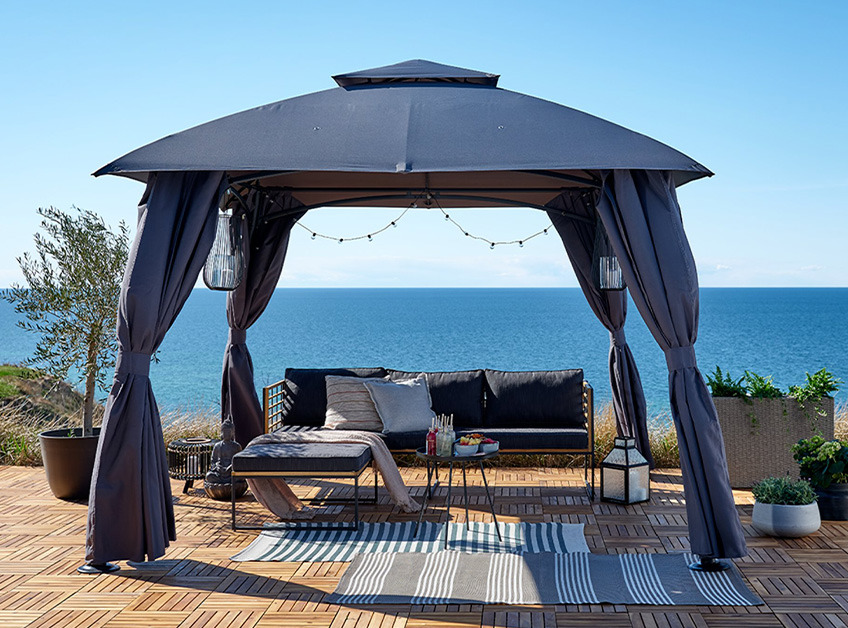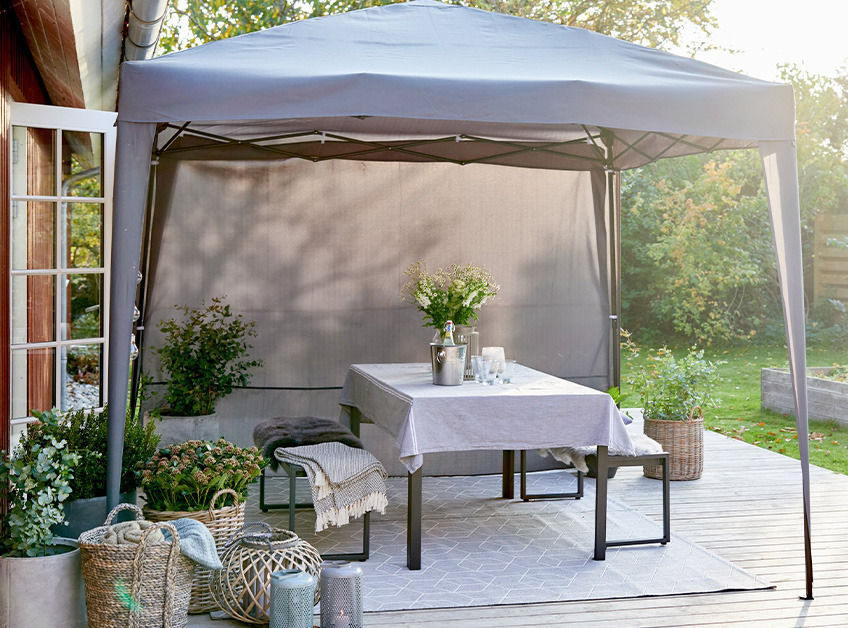 Decorate your garden gazebo with lights and garden planters
There are many items you can decorate your garden gazebo or patio gazebo with. If you are hosting a party for friends and family, add lanterns and string lights to create a lovely atmosphere, especially during the evening. If you have a gazebo with sides, it is even more cosy as the lit-up gazebo will provide the feeling of a snuggly den. Bring out planters and set up some lovely greenery before moving on to setting the table with beautiful plates, drinking glasses, napkins, and candles. Your guests are guaranteed to have a great time.